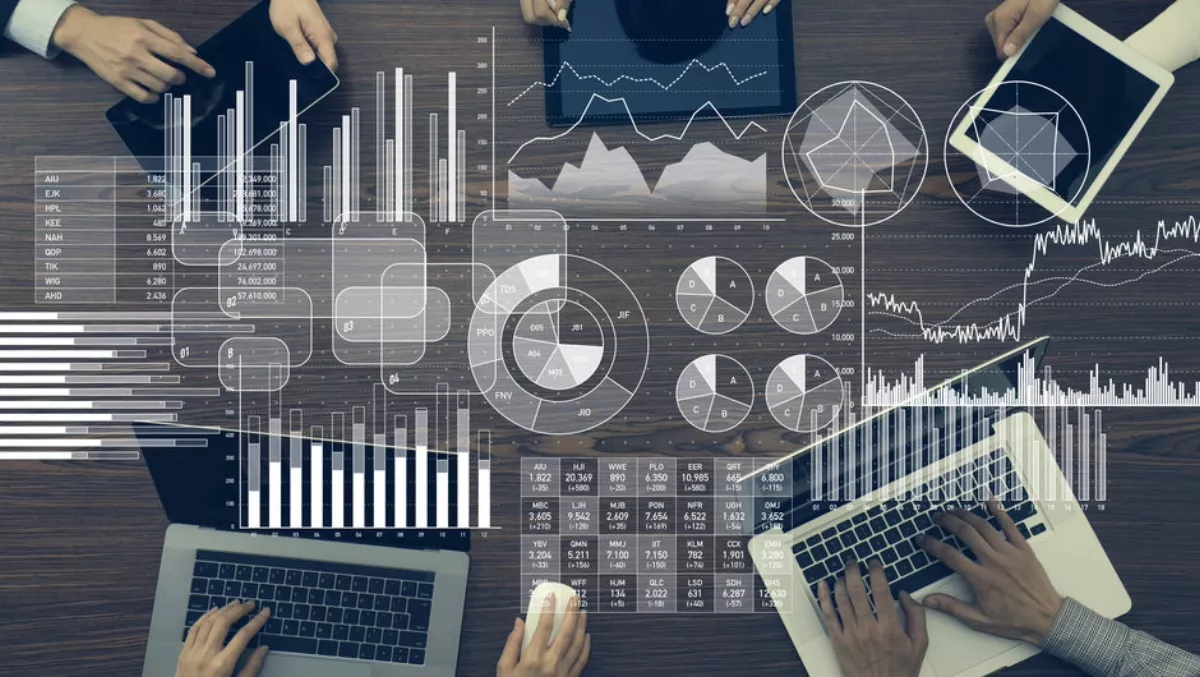 IGEL & ControlUp bring analytics to endpoints everywhere
By Newsdesk
Wed, 22nd May 2019
FYI, this story is more than a year old
IGEL, a creator of a next-generation edge operating system for cloud workspaces, has teamed up with IT management firm ControlUp to create a partnership that will add real-time monitoring and analytics to assess the health of customer endpoints.
The strategic partnership allows IGEL to integrate with ControlUp's real-time monitoring and analytics capabilities via the IGEL Universal Management Suite (UMS).
As a result, users of IGEL OS and IGEL UMS will have fingertip access to the health of their virtual and physical endpoints to improve user experience and productivity. IGEL explains that its UMS management software is [urpose-built to simplify complex enterprise environments. The software lets IT easily control any remote endpoint, from just a few to tens of thousands, from a single console.
The IGEL UMS is also used to manage the diverse devices that run IGEL OS, a powerful next-gen edge OS for cloud workspaces and endpoint security and optimization platform. Supporting any cloud and running on any compatible x86 endpoint hardware, enabling productive and secure computing from anywhere.
"As our customers modernize their EUC environments with IGEL OS and its support for any device, any cloud, anywhere, the complexity of their IT infrastructure can grow.
By offering integrated support for the ControlUp platform, our mutual customers can gain the real-time monitoring and analytics they need to improve user experience, fast," comments IGEL's vice president of business development and strategic alliances, Simon Clephan.
"Users can launch the real-time ControlUp console from the IGEL UMS for the rich analytics and root-cause discovery they need to quickly pinpoint issues – even before they happen – so users can remain productive and happy.
As a result of this partnership, the ControlUp platform will provide monitoring, automation, troubleshooting and analytics through the IGEL UMS for any IGEL OS-powered device, on premises or in the cloud.
"By integrating the ControlUp platform with the IGEL UMS, we are quickly giving thousands of IGEL customers the real-time monitoring they need to seamlessly provide better control and remediation for their increasingly diverse endpoints and infrastructure," says ControlUp vice president of sales and marketing, Amir Harel.
"IGEL and ControlUp are a natural – and powerful – combination, particularly when used to support the increasing prevalence of cloud workspaces. When used together, these solutions will not only help maintain optimal user experiences but also help optimize complex environments to lower costs and improve performance.
ControlUp says it offers a simple but powerful real-time view into complex IT infrastructure.
"ControlUp gives IT rapid root-cause analysis and remediation for on-the-spot troubleshooting as well as a detailed historical view of user experience and system health for the proactive insights that can prevent problems before they occur.
Integration between the IGEL OS and IGEL UMS and ControlUp is available now through a Custom Partition, and will be fully integrated in the IGEL OS firmware for customers of both solutions in early Q4.