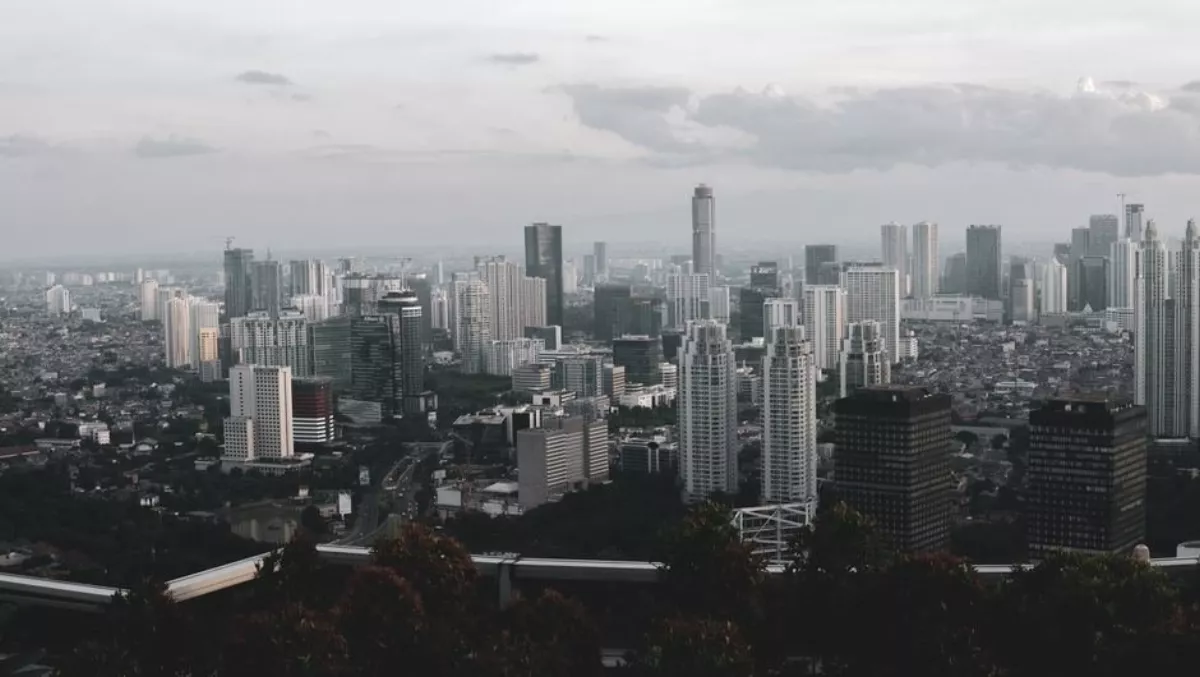 IDC's top 10 predictions for Indonesia's promising IT future
FYI, this story is more than a year old
This week at the IDC Indonesia FutureScape event in Jakarta, IDC revealed its top ten technology predictions for 2019 and beyond.
These predictions centres around the digital technologies and trends that are set to impact the overall digital economy of Indonesia, as by 2022 more than 61 percent of the country's GDP is expected to be digitalised with growth in every industry fuelled by digitally enhanced offerings, operations, and relationships.
IDC believes the digitalised economy will bring rise to intense competition particularly when the digital disruptors are heavily insinuated into the Indonesian market. According to IDC, the past 12 months has seen local enterprises seeking to compete and thrive in the digital transformation (DX) landscape, resulting in continuous growth in digital innovation and initiatives.
The 3rd platform technologies such as Cloud, Big Data and Analytic, Social and Mobility; and innovation accelerators such as Artificial Intelligence, Security and Internet of Things, are becoming the key enablers in driving multiplied innovation in DX for enterprises in Indonesia.
"Digitalisation is not confined to just one part of the enterprise, nevertheless, it is transforming major aspects of enterprises' offerings, operations, and relationships," says IDC Indonesia head of operations Mevira Munindra.
"These new technologies are changing paradigms for individuals, businesses, industries, economies, and governments. We see local enterprises continue to become more competitive in driving and accelerating DX in their organisation because IT and business leaders have started to acknowledge more of the digitalisation's benefits in the corporate strategy.
IDC estimates that ICT spending in Indonesia will reach IDR 425 trillion in 2019, and IDC ASEAN managing director Sudev Bangah says it's showing no signs of slowing.
"The race to innovate, accelerate and reinvent the future of enterprises has begun. In order to lead in the competitive DX economy, enterprises must be agile, adaptable and cognizant to market and customers trends, business models and technologies that are emerging in the market," says Bangah.
"New technologies should be adopted as business benefits become more obvious and clearer. This will enable business leaders to achieve their business goals in a competitive digital ecosystem.
Below are IDC's top ten predictions for Indonesia's digital transformation landscape in the years ahead:
#1 Digitalised economy: By 2022, more than 61 percent of Indonesia GDP will be digitalised, with growth in every industry driven by digitally enhance offerings, operations, and relationship, driving US$78 billion in IT-related spending from 2019 through 2022
#2 Digital-native IT: By 2022, 50 percent of all IT spending will be on 3rd Platform technologies, as over 50 percent of Indonesian enterprises build "digital-native" IT environments to thrive in the digital economy.
#3 Expand to the edge: By 2022, over 15 percent of Indonesian organization's cloud deployments in Indonesia will include edge computing, and 10 percent of endpoint devices and system will execute AI algorithms.
#4 AppDev revolution: By 2022, 40 percent of all new apps will be feature microservices architectures that improve the ability to design, debug, update, and leverage third-party code; 15 percent of all production apps will be cloud-native.
#5 New developer class: By 2024, a new class of professional developers producing code without custom scripting will expand the developer population by 15 percent, accelerating digital transformation.
#6 Digital innovation explosion: From 2018 to 2023 — with new tools/platforms, more developers, agile methods, and lots of code reuse — 5 million new logical apps will be created.
#7 Growth through specialisation: By 2022, 20 percent of public cloud computing will be based on non-x86 processors (including quantum); by 2022, organisations will spend more on vertical SaaS apps than horizontal apps.
#8 AI is the new UI: By 2024, AI-enabled user interfaces and process automation will replace one-tenth of today's screen-based apps; by 2022, 10 percent of Indonesian enterprises will use conversational speech tech for customer engagement.
#9 Expanding/scaling trust: By 2022, 10 percent of servers will encrypt data at rest and in motion, over 10 percent of security alerts will be handled by AI-powered automation, and about 2 million people will have blockchain-based digital identities.
#10 Consolidation vs. multi-cloud: By 2022, the top four cloud "megaplatforms" will host 60 percent of IaaS/PaaS deployments, but by 2024, 40 percent of Indonesian organisations will mitigate lock-in through multi-cloud or hybrid technologies and tools.