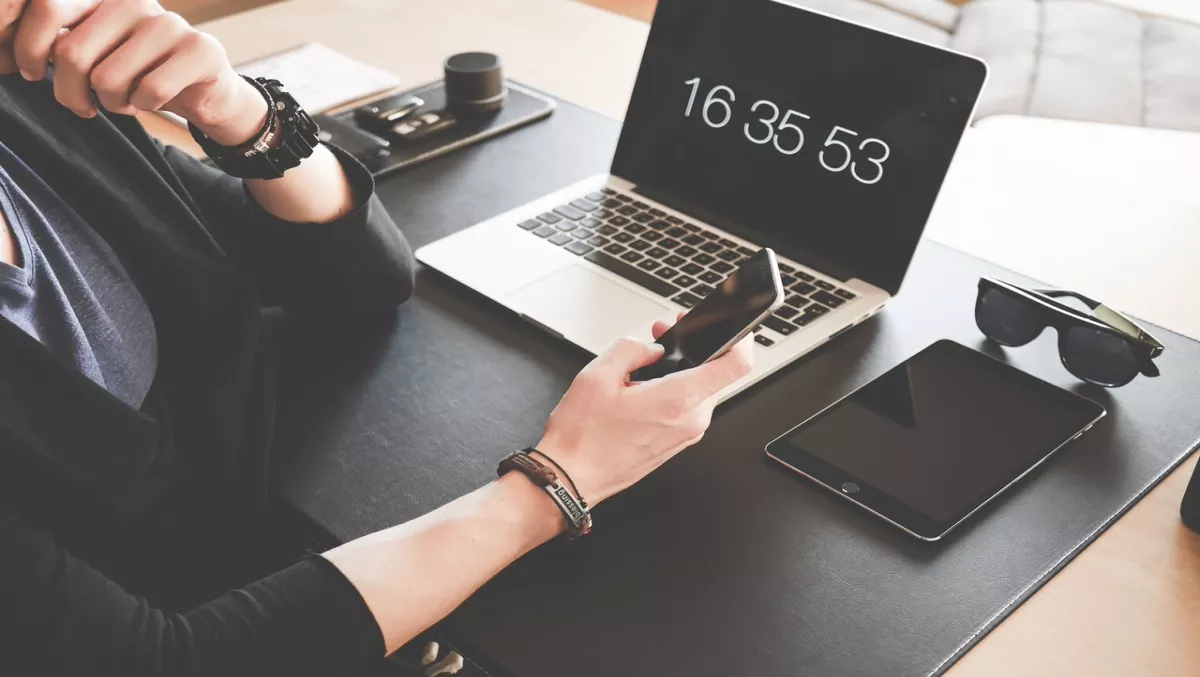 IDC names VMware leader in enterprise mobility management
Cloud infrastructure provider VMware has announced it has been positioned as a leader in the "IDC MarketScape: worldwide enterprise mobility management software for ruggedized/IoT device deployments 2017 vendor assessment.
The report profiled 13 vendors and VMware's digital workspace platform, VMware Workspace ONE powered by AirWatch, was recognized as a leading solution for ruggedized/IoT device deployment and management.
Considering the wide range of emerging non-traditional endpoints, it's critical organisations invest in a holistic unified endpoint management (UEM) framework that can manage and secure the breadth of devices and operating systems and support the scalability these projects often require.
A UEM solution should manage ruggedized devices alongside all other enterprise endpoints including Windows, macOS, Chrome OS, iOS, and Android devices.
VMware Workspace ONE provides a single solution to enable unified management of all employee devices including rugged devices from initial pilots to large-scale deployments.
According to the IDC MarketScape report, "[VMware] was among the early EMM vendors to support and highlight customer deployments of the technology for management of nontraditional mobile endpoints.
"VMware has had some of the most visible customer wins in terms of EMM-led IoT device management, and there is a strong roadmap around enterprise-focused IoT in terms of connected conference rooms, peripherals and mobile printers, and wearables.
VMware partners with many hardware OEMs and app developers in the rugged device space.
These partnerships aim to help customers save time and resources with low-touch enrolment and configuration, protect corporate data with device controls and policies, give workers access to mission-critical apps that drive business operations, and assist users in the field with remote management tools.
Workspace ONE helps numerous organisations across a variety of industries support both legacy and Android-based rugged solutions, peripherals, and smart glasses, alongside their other laptop and enterprise device deployments, from a single console.
The IDC MarketScape report also adds, "VMware has decided to create a separate BU to focus on IoT and the 95% of the other IoT infrastructure that AirWatch is not focused (automotive/transportation, energy, smart cities, manufacturing, etc.), which requires unique functionality to manage, monitor, security and scale to millions of objects.
VMware delivers the broadest IoT coverage with its Workspace ONE and VMware Pulse IoT Centre solutions.
Pulse IoT Centre is a new solution, highly focused on enterprise IoT and IoT edge systems, gateways and connected devices/Things and their sensors.
The solution leverages proven technologies from VMware for device management and adds new capabilities that will deliver the monitoring, anomaly detection, security and support for a three-tier architecture required for IoT use cases.
The first solution in a new family of VMware IoT offerings, VMware Pulse IoT Centre is expected to become available in VMware's Q4 of fiscal 2018.
"As enterprises continue to embrace IoT and edge computing, customers will need to consider an end-to-end approach to edge infrastructure management and security," says Ray O'Farrell, VMware EVP and CTO and Dell Technologies' IoT division GM.
"With products such as Workspace ONE and Pulse IoT Centre, VMware is well positioned to partner with our customers to deliver a comprehensive method to the management and security of IoT and the edge.
"We will continue to partner closely with customers and leverage a broad partner ecosystem as we innovate and bring new IoT/edge solutions to market in the future.