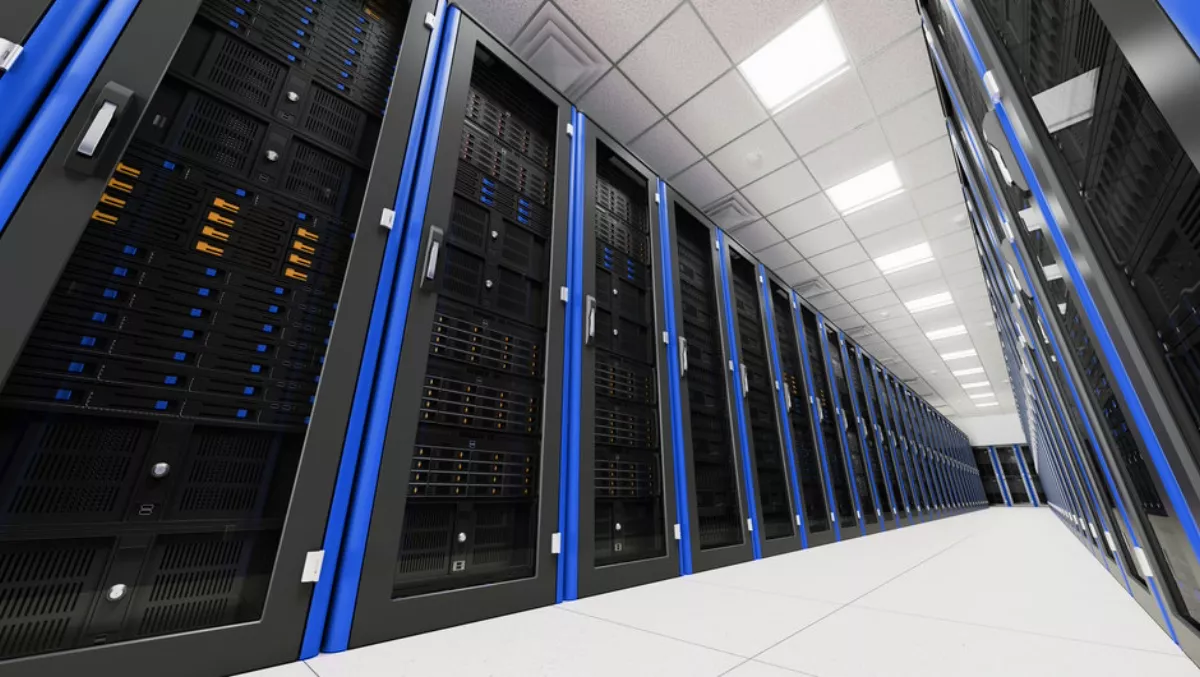 IBM's new multicloud solution plays nice with its competitors
FYI, this story is more than a year old
IBM has made a surprise announcement after revealing a new release designed to enable its cloud solutions to work well with competitors' options.
The tech giant asserts the new open technology has been tailored to make it easier to manage, move, and integrate apps across different cloud computing infrastructures.
Bringing new life to the saying 'it does what it says on the tin', the 'IBM Multicloud Manager' is effectively an operations console for companies in the midst of incorporating public and private cloud capabilities with existing on-premises business systems.
This move from IBM is backed up by public research. First on IBM's own 'Institute for Business Value Report: Assembling Your Cloud Orchestra', which found that almost all companies surveyed are using some form of cloud computing while 85 percent are using more than one cloud environment.
"Operating in a multicloud environment is a reality for most enterprise functions today, though too often it happens in silos. Instead of ignoring or attempting to stifle organisational forays onto multiple clouds, IT needs to get better at facilitating, orchestrating and optimising enterprise multicloud footing," the report states.
And despite this rush to the cloud, a report from Ovum reveals that 80 percent of mission-critical workloads and sensitive data are still running on on-premises business systems.
"Cloud computing is at a major inflection point in its evolution. While 20 percent of business processes have already moved to the cloud, 80 percent of mission-critical workloads and sensitive data are still running on on-premises business systems because of performance and regulatory requirements," says Ovum distinguished analyst Roy Illsley.
"However, in 2019 the percentage of these workloads running in the cloud will increase to over 40 percent and we anticipate that in the coming years enterprise clients will move to multicloud systems that cater for a broad variety of business and IT needs."
With its new technology, IBM is hoping to allow companies to easily construct synchronised multicloud systems with clear visibility within into processes, governance, and security. While optimised on the IBM Cloud, it also allows businesses to manage and integrate workloads from other major providers like Amazon, Microsoft, and Red Hat.
"With its open source approach to managing data and apps across multiple clouds, the IBM Multicloud Manager will position companies to scale their many cloud investments and unleash the full business value of the cloud," says IBM Hybrid Cloud senior vice president Arvind Krishna.
"In doing so, they will move beyond the productivity economics of renting computing power, to fully leveraging the cloud to invent new business processes and enter new markets."
The IBM Multicloud Manager runs on the company's IBM Cloud Private platform that is based on Kubernetes container orchestration technology from on-premises systems to the public cloud.
At the very centre of the new solution is a new dashboard interface that IBM claims is the first of its kind, enabling the management of thousands of Kubernetes applications and spanning giant volumes of data regardless of where they are located.
It's certainly following the trend as businesses increasingly seek the benefits of multicloud environments.
"The old idea that everything would move to the public cloud never happened. Instead, the cloud market has evolved to meet the needs of clients who want to maintain on-premises systems while tapping a multitude of cloud platforms and vendors," says IDC program vice president Stephen Elliot.
"The challenge for this approach is integration. Many IT companies have been talking about multicloud, but to date the user experience has been fragmented. IT and business executives are looking for multicloud capabilities that reduce the risks, and deliver more automation throughout their cloud journeys."
IBM is confident that it will be a 'game changer' in the journey to modernising businesses around the world.
"For example, if a car rental company uses one cloud for its AI services, another for its bookings system and runs its financial processes on on-premises computers at offices around the world, IBM Multicloud Manager can span the company's multiple computing infrastructures enabling customers to book a car at increased speeds using the company's mobile app," the company says in a statement.