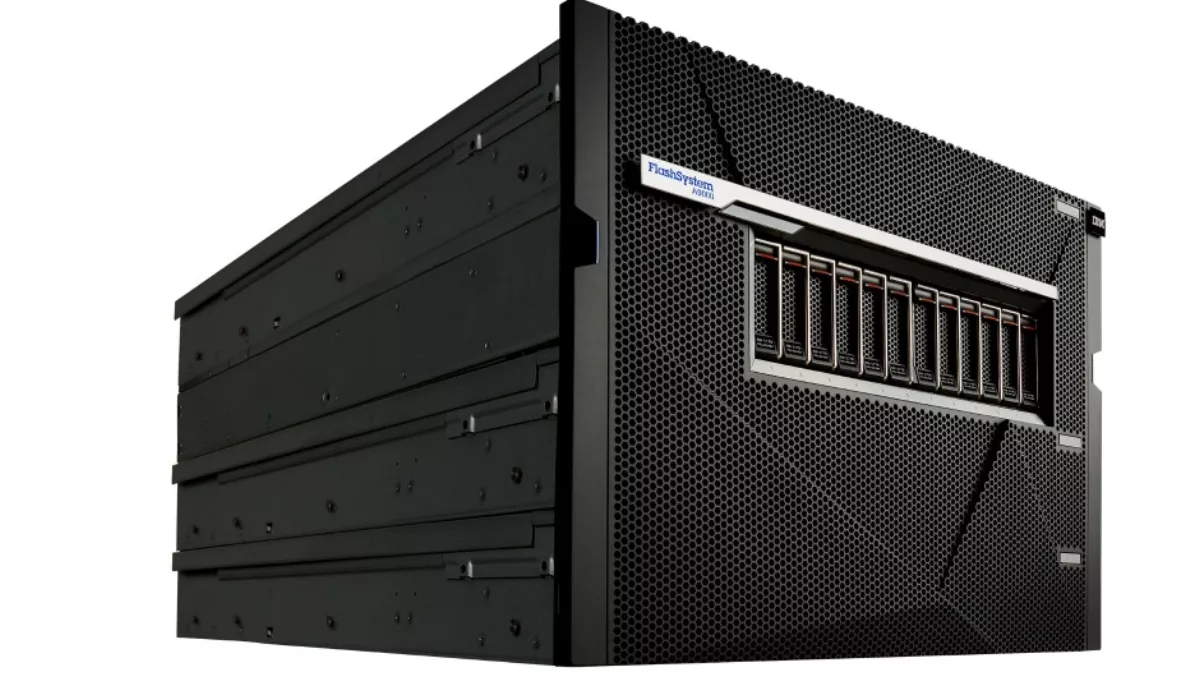 IBM ramps up flash storage solutions
IBM has launched three new all-flash storage arrays incorporating a minimum latency of 250 microseconds, to help businesses more quickly extract value from data.
Greg Lotko, IBM storage and software defined infrastructure general manager, says the drastic increase in volume, velocity and variety of information is requiring businesses to rethink their approach to addressing storage needs, and they need a solution that is as fast as it is easy, if they want to be ready for the 'Cognitive Era'.
"IBM's flash portfolio enables businesses on their cognitive journey to derive greater value from more data in more varieties, whether on premises or in a hybrid cloud deployment,"Lotko says.
IBM says its MicroLatency technology transfers data within the flash array via hardware instead of the added layer of software, providing faster response times.
The offerings also include features designed to solve cloud requirements such as quality-of-service to prevent the impact 'noisy neighbour' problems have on application performance, secure multi-tenancy, thresholding and easy-to-deploy grid scale out.
The A9000 ocomes fully configured to drive down the cost of implementing an all-flash environment, while the A9000R, with its grid architecture, provides easy scaling up to the petabyte range.
Both incorporate data reduction features, including pattern removal, deduplication and real-time compression as well as IBM FlashCore technology to deliver low latency perofrmance.
Meanwhile IBM says with the all-flash IBM DS8888, customer databases and data-intensive applications are accelerated resulting in improved business performance and customer satisfaction.