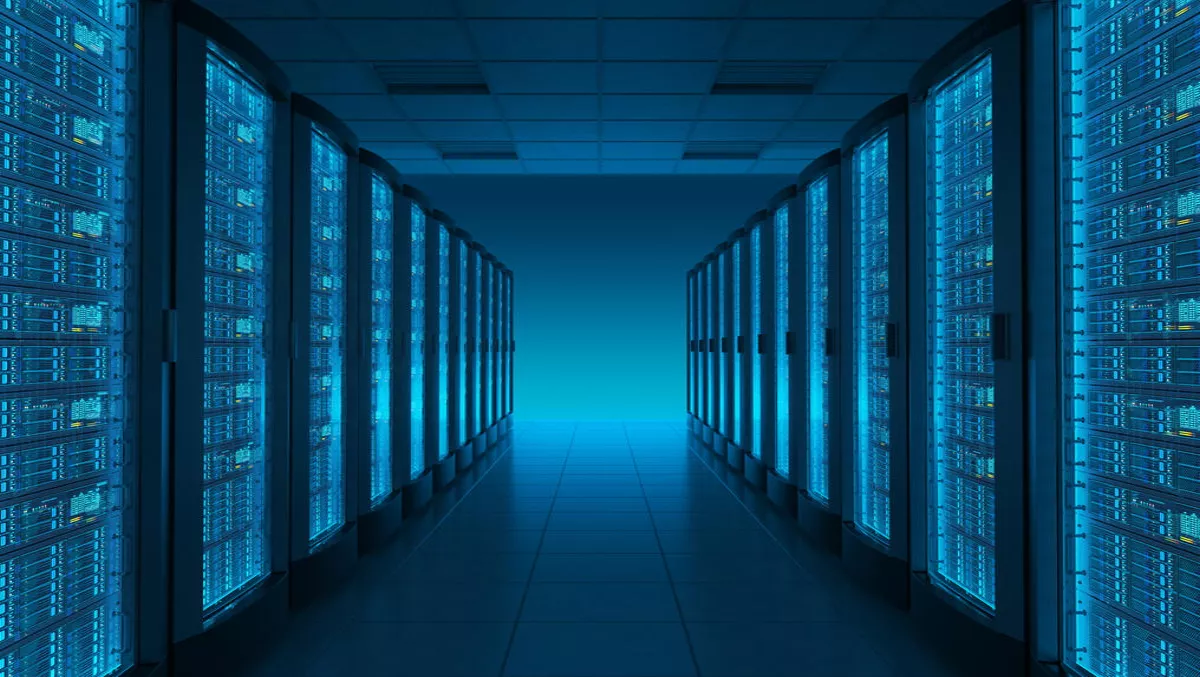 IBM evolves to enable data center and business modernization
At IBM Edge 2016, executives reinforced the company's commitment to driving technology innovation, collaborative innovation and business model innovation as customers continue their journey through IT transformation.
The overlying theme of the conference was to "outthink the status quo," as clearly articulated by Tom Rosamilia, senior vice president of IBM Systems, during his opening comments.
Rosamilia emphasized the importance and necessity of individual innovation — whether by startups, customers or developers — as well as the vital role innovation plays in IBM's long-term vision.
TBR believes this is a significant key takeaway from IBM Edge 2016, as IBM's encouragement of innovation on all levels will enable the vendor to rapidly address customer demands as they arise.
Joining Rosamilia on stage were several IBM executives who jointly presented their strategy and road map for how IBM's infrastructure portfolio, including Power, z Systems and storage, would deliver on technology innovations. Multiple customer examples highlighted the key value customers gained by utilizing the newer generation of IBM infrastructure products.
The diverse group of customers that presented highlights the range of customer use cases. Among this group, some customers were using existing technology, such as IBM's flash storage solutions, while others were leveraging technologies still in beta, such as IBM's Blockchain technology.
We believe this indicates IBM's commitment to rapidly bringing products to market, as customer use of not-yet-released solutions signifies the solutions are in their final stages of development.
TBR Other themes throughout IBM Edge 2016 included IBM's commitment to public and hybrid cloud and development of its cognitive capabilities.
IBM's main focus within the cloud market is encouraging customer shift to the hybrid cloud model because IBM can support a client's multistep transition from on premises to off premises.
The product announcements during IBM Edge 2016 for the Power, z Systems and storage portfolios revolved around softwareled, cloud-enabling solutions.
TBR believes IBM sees its future in cloud enablement. TBR anticipates that IBM's cloud future is rooted in its software and services capabilities — as software is the key enabler within cloud environments — and that IBM's services will increasingly address and mitigate customer pain points and, therefore, barriers to cloud adoption.
Despite IBM's emphasis on cognitive solutions, TBR believes IBM is currently in developmental stages, including with Watson, and that IBM will likely not be ready to bring cognitive solutions to the mainstream market until 2017.
However, IBM is certainly on the path toward accomplishing its forwardthinking goals through technology innovation, collaborative innovation and business model innovation, as cloud is, in many ways, a modernization-enabler.
IBM's road map to the future
With technology innovation, IBM will unlock customers' data potential
At IBM Edge 2016, IBM noted that 90% of existing data was created in the last two years, of which 80% is unstructured. The opportunities to leverage and synthesize this unstructured data into actionable insights are numerous, provided the correct technology is put in place to unleash its potential. Due to the physical limitations of the current technology, Moore's Law is no longer achievable through existing means, but rapid performance enhancements are still a customer requirement as data continues to flood data centers.
As a result, TBR believes IBM will leverage more modern solutions, such as flash storage, hardware accelerators and software-defined infrastructure (SDI) solutions, to achieve these desired performance enhancements and bypass Moore's Law.
The key differentiator mentioned in the technology innovation space was IBM's software and services, including management platforms such as Data Copy Management, which the vendor unveiled at IBM Edge 2016.
To meet the company's long-term goals, IBM executives emphasized developing software on top of existing z Systems, Power Systems and storage hardware to enable modern outcomes.
TBR believes the importance IBM places on software and services sets IBM apart from peers such as Hewlett Packard Enterprise (HPE) and Dell Technologies because IBM is maintaining its long-standing involvement in the software and services markets, while Dell Technologies and HPE are rationalizing their portfolios and reinvigorating their plays in these spaces through new strategies.
IBM will use OpenPOWER to leverage collaboration and achieve rapid innovation in strategic growth markets, including cloud
IBM is leveraging its OpenPOWER Foundation to encourage development of next-generation technology. TBR believes IBM's OpenPOWER Foundation is a key differentiator in the collaborative innovation space.
By opening up its Power technology to third-party developers, IBM positions itself for accelerated and more cost-effective innovation of modern solutions.
This will enable IBM's Power technology, in many cases, to be at the heart of modern breakthroughs. As Rosamilia noted, IBM has been very successful at rapidly gaining new OpenPOWER partners — with 250 current partners, up from 127 as noted in IBM Edge 2015. Rosamilia also stated the OpenPOWER Foundation will leverage this strong partner ecosystem to bring products to market.
TBR believes OpenPOWER announcements throughout 1H16 indicate that significantly more solutions will be brought to market soon. Among the Power-related announcements at IBM Edge was the launch of Power Systems for the Cloud. This product will enable customers to create local clouds for AIX, IBM i, and Linux use cases.
TBR believes expanding Power's presence in the cloud enhances IBM's brand and will facilitate increased adoption of IBM's Power servers for cloud installments. Specifically, TBR believes IBM is targeting competitive displacements of x86-based cloud implementations.
IBM is messaging stronger capabilities of its proprietary servers, including increased security, performance and reliability, as reasons for customers to switch from x86 servers to Power.
To monetize its portfolio modernization, IBM must first encourage customers to transform their business models
TBR believes customers' legacy business models will not be sufficient to harness the value and opportunity facilitated by modern infrastructure solutions, such as those IBM is bringing to market.
As a result, IBM first needs to transform the mind-set of its customers. A seemingly insignificant change implemented by Ed Walsh, general manager for IBM storage and software-defined infrastructure, was to replace any reference to "next generation" during the IBM Edge event with "new generation" when talking about modernizing capabilities within the storage and SDI businesses. By doing this, Walsh was able to cleverly leverage his communication to indirectly remind customers of the importance of altering their mind-sets.
One key tool IBM will use to drive mind-set and business model evolutions among customers is Blockchain. Blockchain, and more specifically Hyperledger, which runs on z Systems, increases efficiencies across supply chain and sales transactions, among other use cases.
IBM used itself as an example when expressing the advantages of using Blockchain technology. IBM collaborates with 4,000 suppliers worldwide, and every year 25,000 disputes arise due to discrepancies in the shipping and receiving processes of goods and payments.
On average, each dispute results in $31,000 in lost income. Hyperledger would greatly reduce discrepancies, increasing efficiencies and mitigating losses. While Hyperledger, on the surface, is a simple solution to a long-standing problem, TBR believes adoption will not be easy to encourage because Blockchain goes against traditional methods used by customers.
Further, many customers have security concerns related to leveraging Blockchain, although IBM noted Hyperledger is highly secure.
TBR believes IBM will target key industries with Blockchain technology including insurance, financial and healthcare. Blockchain is currently available for free in beta, encouraging developers to innovate use cases before it is officially released.
TBR believes Hyperledger is an opportunity for IBM to increase sales of its mainframe as well as IBM cloud services, as the solution is optimized for either installment.
Conclusion
IBM is pushing forward with its long-term strategies that hinge on software and services capabilities. With its infrastructure business, IBM is targeting cloud and other emerging markets through innovative technologies that alleviate key customer pain points and enable modern demands, such as increasing storage demands due to a rapid influx of data.
These initiatives are on point with market shifts toward automation, ease of management and virtualization, among others, and mesh well with IBM's broader corporate initiatives.
However, careful and strategic marketing will be necessary to onboard customers to IBM's future-seeking portfolio shifts. TBR believes IBM's long-term vision is clear and is in line with anticipated market demands, but steps to achieve its vision have yet to be formally laid out.
Further, TBR believes, in some cases, IBM's innovative vision is ahead of its customers, requiring IBM to proactively communicate the benefits of its solutions.