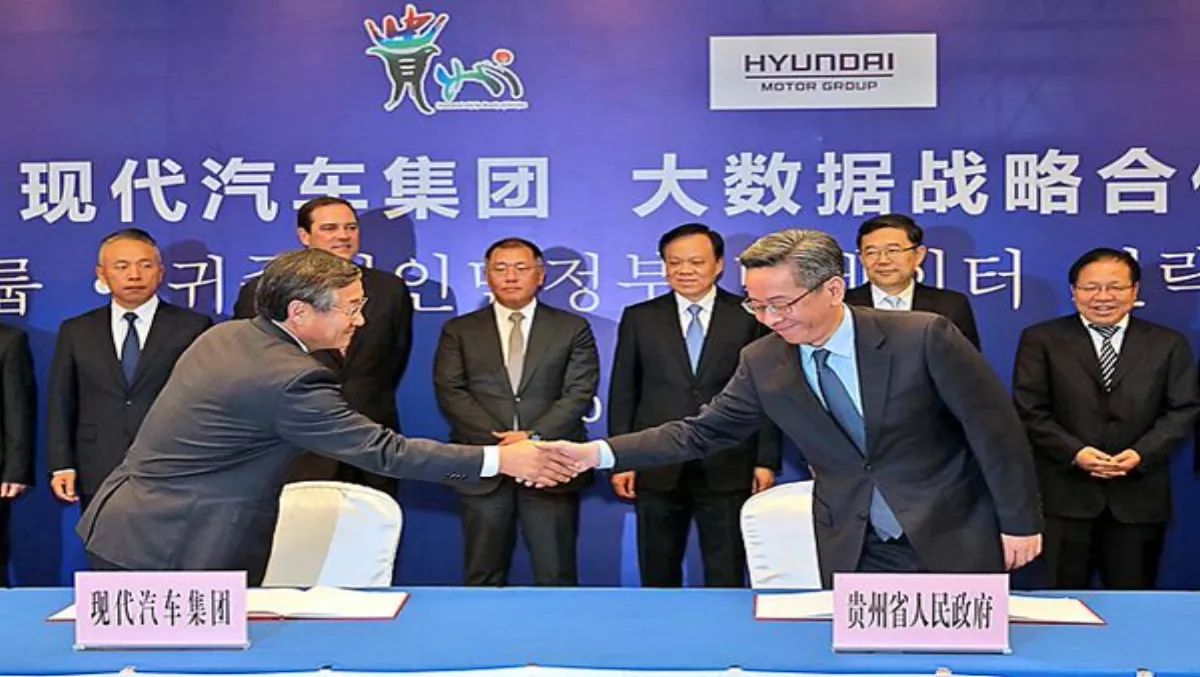 Hyundai plans 'Big Data Center' in China for connected car market
Hyundai Motors is planning to build a 'big data' center in the Guizhou Province, China as it hopes to start developing more advanced and technologies.
The company is a first mover in the connected car industry to the Guian New Area, named China's new big data hub.
The data center will be the company's first overseas strategic hub for big data analysis, with operations expected to start in June 2017.
It is also expected to deliver a competitive advantage over its rivals, as it collaborated with the region's IT enterprises and startups.
"The decision to establish a Big Data Center in this strategically-important part of China indicates an acceleration of Hyundai Motor's development of connected car technologies. Advancing our leadership in this rapidly-growing area will contribute to Hyundai Motor's continued growth in Chinese market," says vice chairman Euisun Chung.
The data center will work alongside its Uiwang, South Korean center to help the company analyze connected car data. The company will use data to provide tailored connected car solutions for its customers.
Hyundai Motors has also recently signed a memorandum of understanding with Cisco, a partnership that will advance its 'Open Innovation' research as part of its 'Car to Life' connected car strategy.