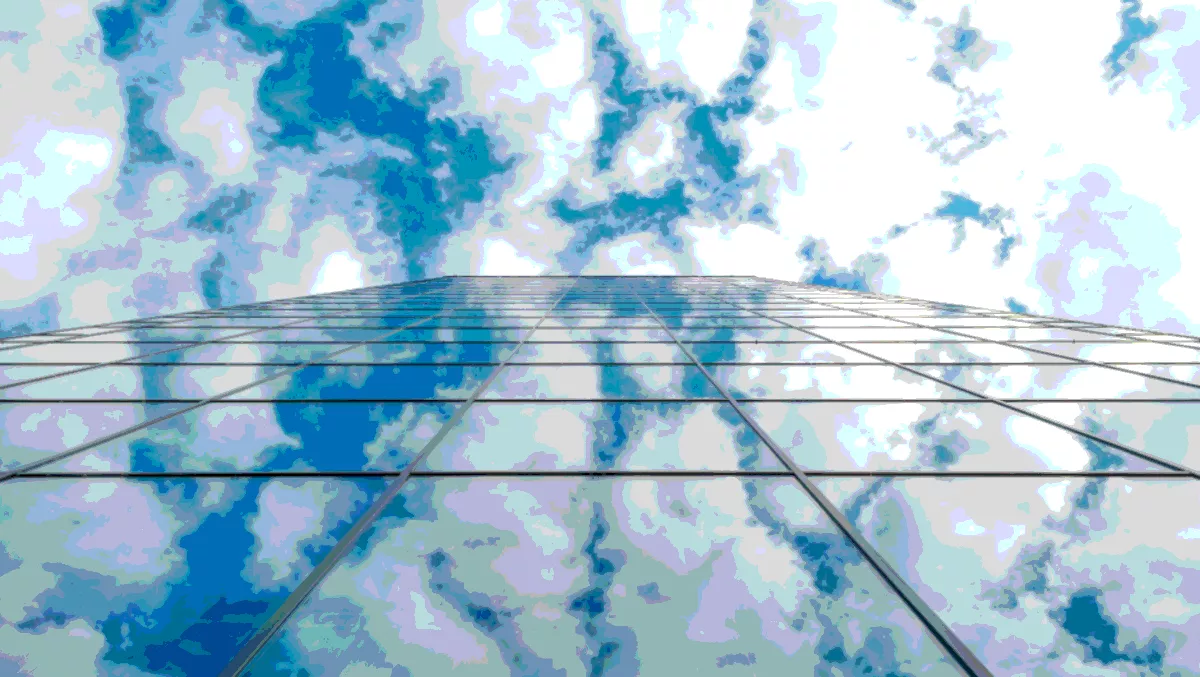 Hyperscalers open purse strings wide with big CAPEX jump
The insatiable appetite for data around the world has seen the data center giants scrambling with huge investments to keep up.
According to new data from Synergy Research Group, hyperscale operator capital expenditure (CAPEX) exceeded US$32 billion in the final quarter of 2018, far surpassing each of the first three quarters of the year which all themselves had set records.
Year-on-year hyperscale CAPEX soared 43 percent to reach almost $120 billion. However, while telco CAPEX was more than double that of hyperscale operators, the industry's growth remained flat as it has done so for the last two years.
"The hyperscale operators are quickly becoming the CAPEX kings of the IT world," says Synergy Research Group chief analyst John Dinsdale.
In terms of the vendors with the biggest pockets, the top five hyperscale spenders in 2018 were Google, Amazon, Microsoft, Facebook, and Apple. Interestingly, their aggregate 2018 CAPEX was almost identical to the CAPEX of the top five telco spenders - China Mobile, AT-T, Verizon, NTT, and Deutsche Telekom.
Outside of the top five, other hyperscale spenders of note in 2018 include Alibaba, Tencent, IBM, JD.com and Baidu. Synergy asserts the bulk of hyperscale CAPEX goes into building, expanding, and equipping huge data centers, which have now grown in number to 439.
"On average hyperscale operator revenues are growing by 20% per year driven by the expansion of cloud services, eCommerce, social media, and online advertising; and it is notable that the leading players are investing an ever-increasing share of their revenues into CAPEX," says Dinsdale.
"This is in stark contrast to telcos who are seeing neither revenues nor CAPEX growing. We do not see these trends changing any time soon.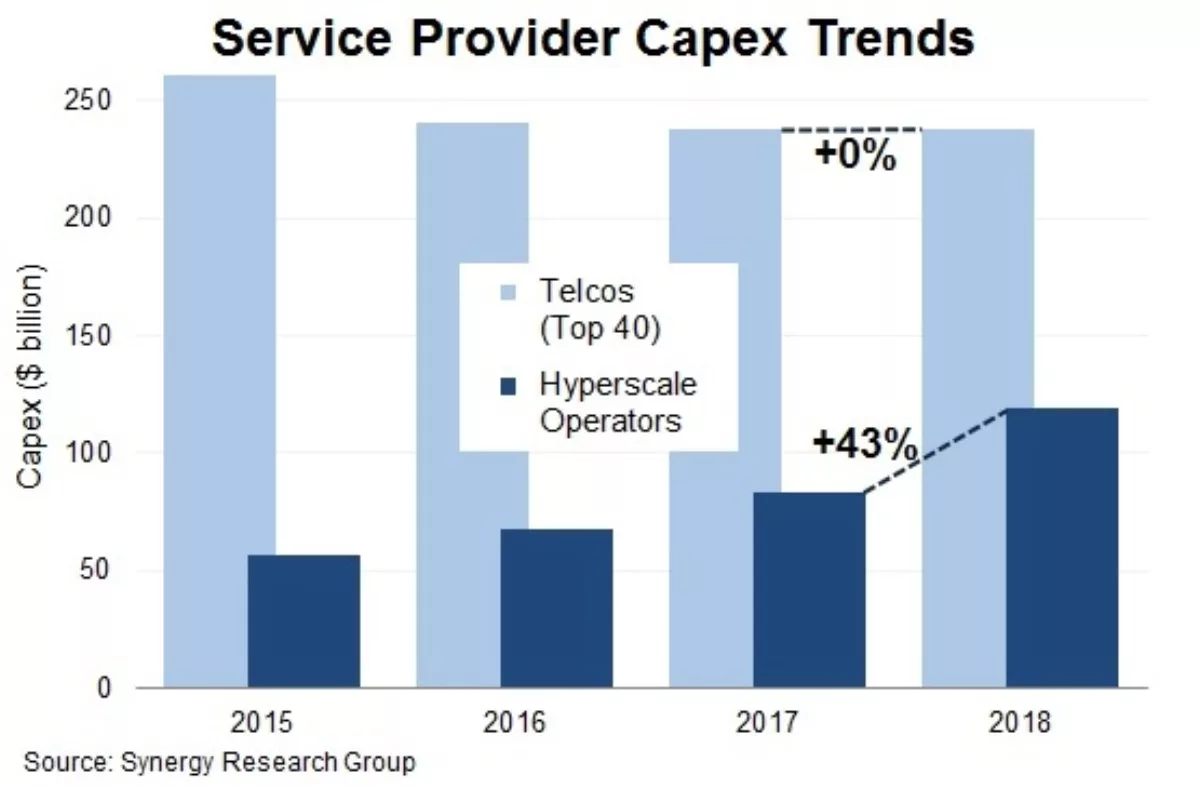 The hyperscale data is based on analysis of the CAPEX and data center footprint of 20 of the world's major cloud and internet service firms, including the largest operators in IaaS, PaaS, SaaS, search, social networking, and eCommerce. The telco data is based on tracking and analysis of the world's 40 largest telcos, which in aggregate account for 85% of the communications services market.