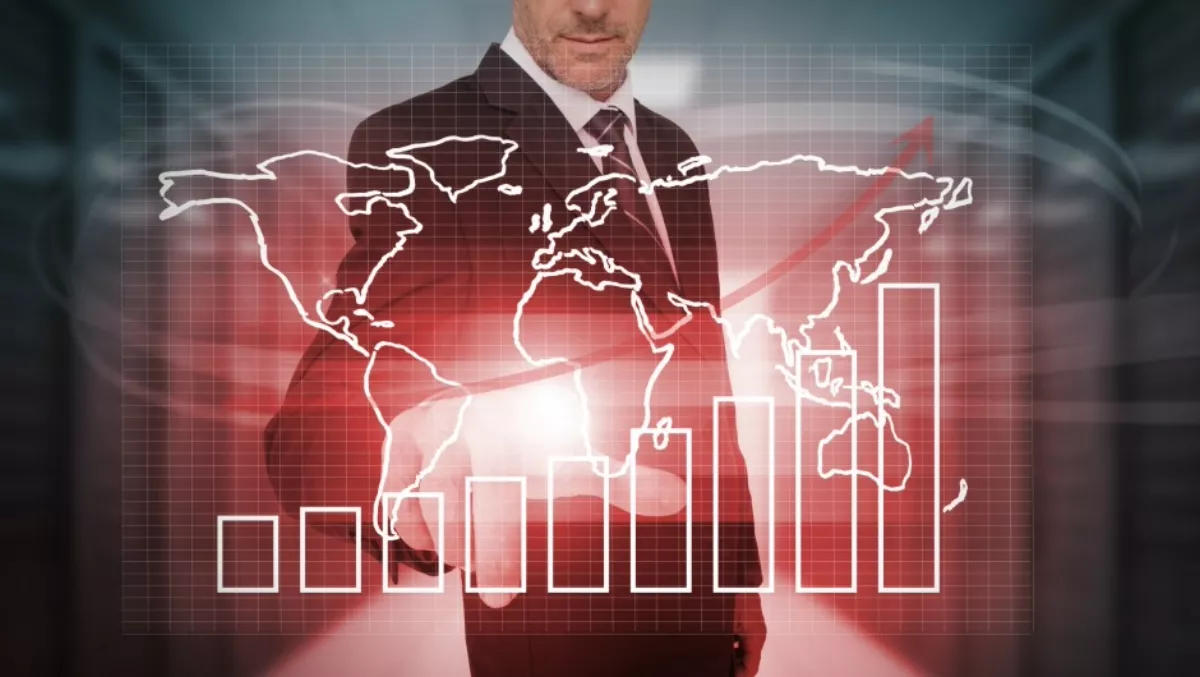 Hyperscale data centre growth driving server market; APAC leading way
FYI, this story is more than a year old
A growth in hyperscale data centers helped propel worldwide server revenue and shipments in the fourth quarter of 2015, with Asia Pacific leading the charge.
Gartner says server revenue grew 8.2% year on year for the fourth quarter, while shipments were up 9.2%. Asia Pacific saw the highest growth rate for both unit shipments and revenue at 20.1% and 19.7% respectively.
Asia Pacific was one of only three geographies to see increased revenue. North America saw 9.7% increase, while Western Europe saw an 8.0% increase.
For the full year, global revenue was up 10.1% while shipments were up 9.9%.
Shipment volume in Australia totalled 110,752 units for the full year, with revenue up 36.9% to AU$946.7 million, while in New Zealand shipments hit 11,428, with revenue up 25.4% to NZ$102.4 million.
It wasn't the traditional top vendors who saw the big gains in Q4, with Gartner research vice president Jeffrey Hewitt noting the real growth driver globally for the quarter in terms of absolute value was the 'other vendors' category.
"This collection of unspecified vendors that includes original design manufacturers like Quanta and Wistron, contributed over US$750 million in revenue and over 170,000 server unit shipments for the period," Hewitt says.
"This demonstrates that the growth of hyperscale data centers, like those of Facebook, Google and Microsoft, continues to be the leading contributor to physical server increases globally.
However, despite the rise of the 'other' category, and indeed a 2.2% decline in its revenue for Q4, Hewlett Packard Enterprise continued to dominate the overall market, taking a 25.2% share of the overall revenues and 21.2% share in shipments, despite seeing a 2.6% shipment drop.
HPE was the only vendor of the top five global vendors to not see growth for the quarter, with Gartner attributing HPE's decline in server shipments to a global weakness in Windows-based x86 servers, while the decline in revenue was driven mostly by a drop in Risc/Itanium Unix server sales.
On the revenue side, Dell saw a 4.5% increase to claim 16.7% of revenue share, IBM was up 10.3% to claim 13.0% share, Lenovo up 2.9% to a 7.5% share; and Cisco rounded out the top five with 20.2% growth to take 6.1% share.
On the server shipment side fourth placed Huawei and fifth placed Inspur Electronis saw the strongest growth, at 27% and 53.5% respectively to claim 5.1% and 4.7% share of shipments respectively.
Dell was again second, with a 0.3% drop in shipments giving it 17.9% share, while Lenovo's shipments were up 5.9%, giving it 8.7% share.
For the full year, Gartner says x86 servers continue to be the predominant platform for large-scale data center build-outs, and the growth of integrated systems, while still relatively small as an overall percentage of the hardware infrastructure market, also provided some growth contribution to the x86 server space.
Gartner says it's expecting modest growth will continue in the server space on the whole in 2016.