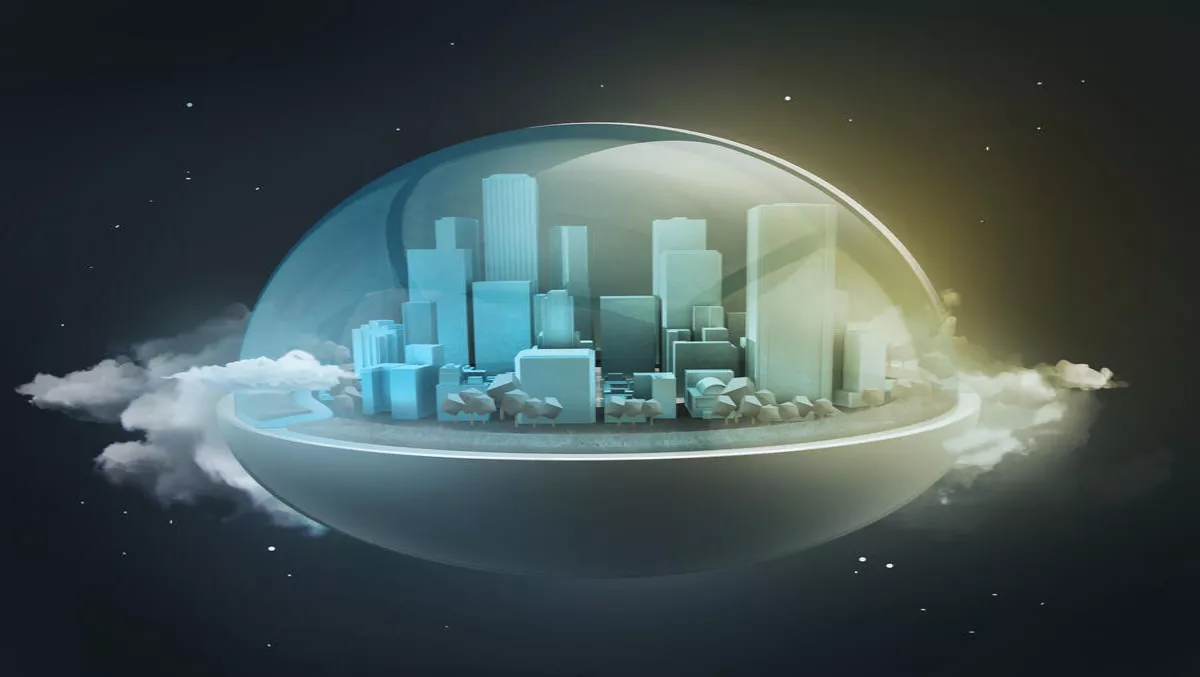 Huawei uses cloud data centers to power smart city initiatives
Thu, 23rd Nov 2017
FYI, this story is more than a year old
By Julia Gabel, News Editor
A smart city is like a living organism, powered by a nervous system, and comprising of a "brain" and "peripheral nerves".
These are the words of Yan Lida, president of Huawei Enterprise Business Group.
Lida says, "A Smart City nervous system comprises a "brain" (the control center) and "peripheral nerves" (the network and sensors), gathering real-time information about the status of the city, transmitting the data, enabling the "brain" to analyze and make informed decisions, delivering feedback commands, and ultimately carrying out intelligent actions.
"This creates a seamless link between the physical and digital worlds.
"We aim to be the rich soil that supports the robust and sustainable development of Smart Cities," adds Lida.
Huawei has released the Intelligent Operation Center (IOC), a solution that functions as the "brain" of the smart city.
The underlying infrastructure of the IOC comprises of distributed cloud data centers and city networks that collect, integrate and share city information, enabling real-time visibility of the city.
The IOC uses an Integrated Communications Platform (ICP) that enables intelligent collaboration across city functions and emergency dispatch of all services.
By using Big Data, machine learning and AI technologies, the IOC delivers insights to facilitate city planning and management of vital services such as transportation and security.
Huawei already provides wired and wireless broadband, IoT platforms, and LiteOS, an intelligent operating system, that serve as the peripheral nervous system.
This system collects data to assist the brain in making decisions, which bring about changes in the physical world, explains Huawei.
For example, sensors for temperature, humidity and brightness in greenhouses provide real-time environmental data for the city operations control center.
This enables the center to inform respective control devices to carry out adjustments when the thresholds are reached, to meet the specific environmental needs of the crops in each greenhouse.
Currently, Huawei's Smart City solutions are serving over 120 cities in more than 40 countries around the globe. In China alone, Huawei participated in the development of 26 Smart City evaluation criteria, leading the development of 9 of them.
Huawei also has a number of other smart city solutions, which it demonstrated at the 2017 Smart City Expo World Congress, including:
Huawei leverages its IoT platform, LiteOS operating system, and advanced technologies to create smart applications, such as smart rubbish bins, smart streetlight, smart watering, smart building, smart metering, and smart healthcare.​Huawei launched the Smart Campus Solution to drive industrial evolution and development, promoting the integration of digitization and intelligence.
In Dunhuang in China, Huawei claims its cloud data center, Big Data platform, and IoT technology have improved Silk Road tourism service quality and intelligent public services. According to Huawei, in 2016, the annual number of tourists increased to 8 million, a 32% growth compared to 2015. Scenic spots are now capable of hosting 40% more tourists with 20% less service personnel.