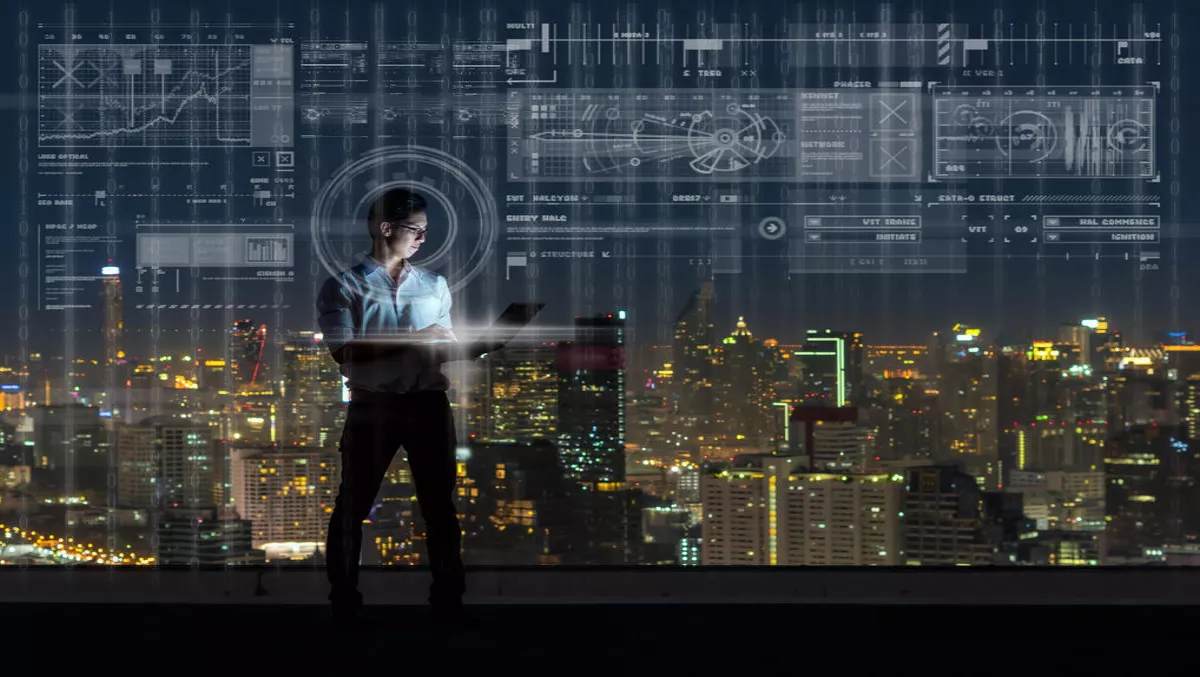 Huawei launches new server with five smart features
Huawei has a new innovation for the cloud storage market which it revealed at Cloud Expo Asia 2017.
The new generation Huawei FusionServer V5, the latest addition to Huawei's FusionServer family, promises to deliver new levels of performance for computing, storage, network, management, and energy efficiency.
FusionServer V5 is designed to support the enterprise demands for future cloud computing, big data, artificial intelligence (AI) and complex workloads.
Digital transformation is disrupting processes and operations across industries and spurring a tremendous increase in smart terminal connections.
Huawei predicts that by 2025, there will be 100 billion connections, 6.5 billion Internet users, and 176 zettabytes of data globally.
Aiming to improve computing performance to help businesses manage this explosion of data, Huawei introduced its Boundless Computing strategy in July this year.
The new generation FusionServer V5 is the latest development in Huawei's Boundless Computing strategy endeavor.
"We are at a turning point amidst the computing development. The rapid rise of AI is driving the computing architecture to continuously evolve," explains Wang Feng, vice president and chief technology officer of Huawei Southern Pacific Region Telco IT Department.
"As the smart cloud era unfolds at a larger scale, data center architecture is also evolving. The Internet of Things (IoT) and big video analytics are driving computing to move from data centers to data sources.
"To meet the demand of our partners and customers, Huawei is introducing the FusionServer V5, coupled with our end-to-end solution, to support our partners from various industries in their digital transformation.
Huawei has set the expectations high by introducing the FusionServer V5 as the smartest technology in the FusionServer family.
This latest platform is "refreshed", sayus Huawei, and includes five smart features in computing, storage, network, management, and energy efficiency
1. Smart Computing
FusionServer V5 supports smart computing, which applies heterogeneous computing to different types of applications to improve computing efficiency.
2. Smart Storage
Huawei's latest technology supports mixed configurations of SAS, SATA, and NVMe SSDs, allowing for flexible combinations that suit a variety of scenarios with a focus on performance and capacity demands.
3. Smart Networking
The Huawei FusionServer V5 offers flexible networking options through flexible LOM, which is called Smart Networking.
This feature allows customers to enhance the server with Huawei's innovative programmable converged NIC to accelerate I/O, while offering 25GE and 32G FC compatibility.
The Huawei FusionServer V5 lineup includes general-purpose rack servers, X series high-density servers, E series blade servers, and G series heterogeneous computing platforms.
4. Smart Management
The V5 servers also come with Smart Management.
The servers leverage a built-in, Huawei patented Fault Diagnosis - Management (FDM) mechanism for in-depth diagnostics.
5. Smart Energy Conservation
Smart Energy Conservation is a capability built on Huawei's patented Dynamic Energy Management Technology (DEMT).
Huawei claims DEMT reduces energy consumption of the entire system by up to 16% with constant CPU loads, helping customers slash power costs.
Feng adds, "Industries, enterprises and business owners need to think outside the traditional box today in order to remain competitive in the digital era.
"This means they have to look beyond the server business, plunge into the depths of data centers, and all the way through to the source of data, thereby shattering the walls that would have previously impeded the evolution and improvement in computing performance."