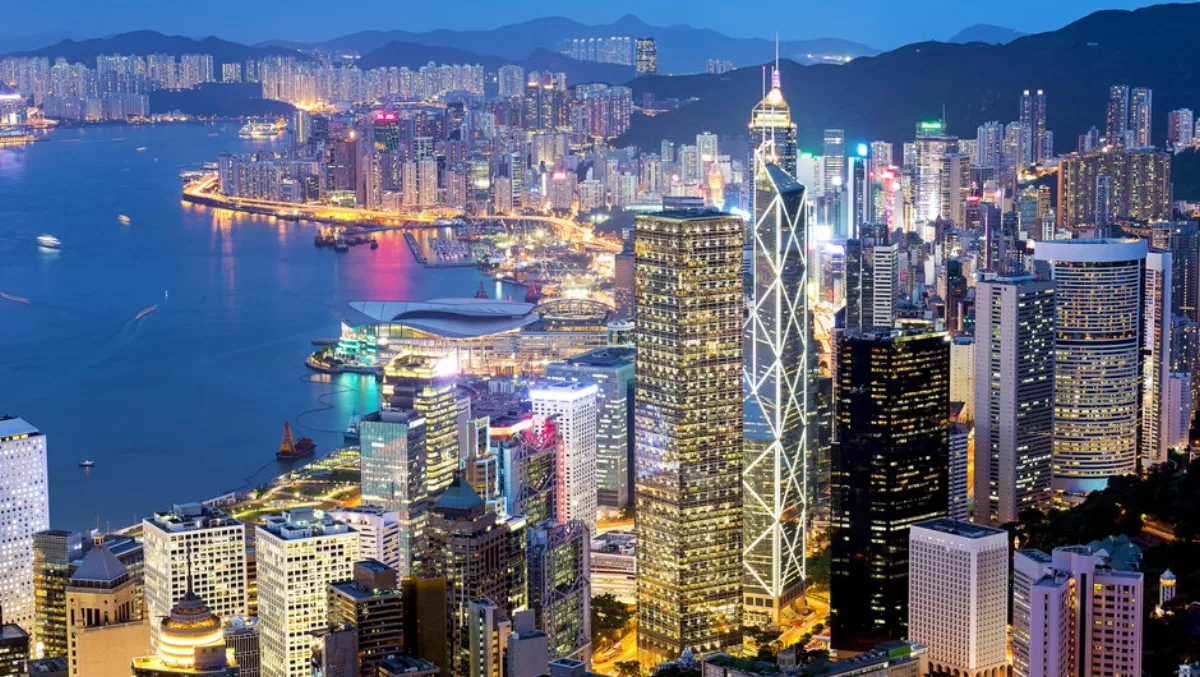 Huawei commits to Hong Kong with new cloud tech
FYI, this story is more than a year old
Hosting its 2019 Cloud Summit in Hong Kong, Huawei announced it is throwing significant investment into region.
More than 1,000 customers, partners, industry representatives, and academics attended the event to see Huawei's new innovations to help enterprises embrace the intelligent future of cloud computing and artificial intelligence (AI).
Taking to the stage at Cloud Summit, Huawei Cloud Global Market president Edward Deng unveiled the following:
Huawei Cloud's enterprise intelligence (EI) full-stack AI solutions will be available in Hong Kong from the end of March, offering enterprises 48 EI services, including the one-stop AI developer platform ModelArts, optical character recognition (OCR), natural language processing, and video analysis.
Huawei Cloud is now offering blockchain services to help Hong Kong leverage blockchain's characteristics of decentralisation, irreversibility, and traceability to solidify its position as an international financial and logistics hub.
Huawei Cloud has expanded its footprint, becoming the first international cloud provider to offer three availability zones in Hong Kong.
IoT services are now available for all scenarios, providing secure and trusted three-step global access to more than 1,000 object models.
The Huawei Enterprise Overseas Application Store will open in April, with more than 40 Independent Software Vendors offering 250 solutions in more than 16 categories to help users quickly purchase and obtain cloud resources and services.
"HUAWEI CLOUD has six core advantages: most intelligent, most cost-effective, neutral and reliable, most suitable for organisations in the public sector and big enterprises, most expansive ecosystem, and best-in-class service and support. These six core advantages are built on Huawei's aggregated R-D efforts and its core value of realising customer-centricity," Deng says.
Huawei stressed its commitment to the Hong Kong market, as it believes cloud and AI technologies are the fastest way for the region's enterprises and authorities to accelerate innovation and stimulate growth.
Also speaking at the Cloud Summit, Huawei Cloud chief technology officer Zhang Yuxin explained the company's full-stack services built on cloud and AI.
"Our vision is to join hands with our Hong Kong customers, industry partners, and academic associations to build a smart future for this vibrant city, as well as to drive technology innovation and business development throughout the Greater Bay Area," Yuxin says.
Huawei believes its services are particularly advantageous for Hong Kong's positioning as a hub to connect with the rest of the world, as Huawei Cloud Connect provides one-stop global compliance services, with 400+ POP nodes around the world to help enterprises create a global cloud network connecting more than 170 countries and regions within one minute.
The company asserts it hopes to be rooted in Hong Kong and serve Hong Kong through being an expert partner to help local enterprises transform towards cloud and intelligence.