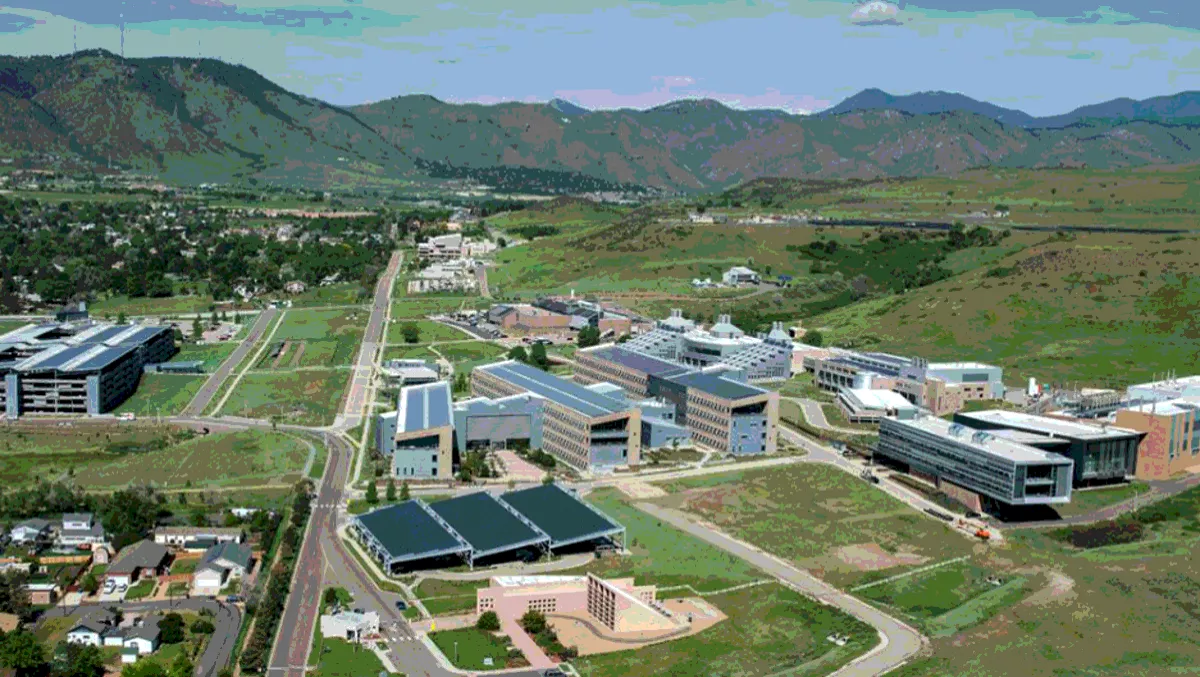 HPE to triple performance with new supercomputer for US laboratory
The National Renewable Energy Laboratory (NREL) has opted with Hewlett Packard Enterprise for a new supercomputer.
This announcement comes on the back of a longstanding relationship between HPE and the U.S. Department of Energy (DOE) to apply advanced supercomputing and HPC solutions to accelerate research across various DOE agencies.
The NREL's current supercomputer was codenamed 'Peregrine' and featured a peak performance of 2.26 petaflops. The new system built by HPE (codenamed 'Eagle') is purported to be more energy efficient and boast a peak performance of 8 petaflops – 3x more than Peregrine.
Eagle will be equipped to run more detailed models that simulate complex processes, systems, and phenomena to advance early research and development on energy technologies across fields including vehicle, wind power, and data sciences.
Hewlett Packard Enterprise HPE and AI group vice president and general manager Bill Mannel says the industry will continue to combat energy consumption to lower operating costs and pollution levels amidst ongoing computing advances. Through collaborative efforts with NREL, from an initiative to enable data centers with hydrogen fuel cells to the new Eagke system, HPE is looking to design innovative and energy-efficient solutions for the next generation HPC technologies.
"We are strongly committed to architecting technologies that power the next wave of supercomputing and are creating advanced HPC systems while scaling energy efficiency in data centers, to get us there," says Mannel.
"Through Eagle and our overall ongoing collaboration with the U.S. DOE and NREL, we are advancing research to bolster innovation in energy and sustainability.
With the implementation of Eagle, the NREL will host the world's largest HPC system dedicated to advancing renewable energy and energy efficiency technologies.
The supercomputer is powered by the HPE SGI 8600, which the company asserts is a system built from the ground up to run complex HPC workloads at petaflop speeds. The system also has a warm liquid cooling system that captures 97 percent of wasted heat to reuse in other areas of its hosted facility like surrounding office space and labs.
"With Eagle, we are gaining significant compute power to boost scientific discovery efforts and support our mission in advancing innovation in energy technologies," says NREL computational science center director Steve Hammond.
"By collaborating with HPE, we are gaining better tools to improve simulation and modeling across complex events to unlock new insights.
In terms of the technical aspects, Eagle will be a fully integrated turn-key system that runs on the Intel Xeon Scalable processors, uses Mellanox EDR InfiniBand fabric, and is made up of a total of 76,104 compute cores, 2,144 dual-socket computes nodes, each with memory ranging from 96 to 768 gigabytes (GB) to reach its peak performance of 8 petaflops.
Eagle will be installed in NREL's Energy System Integration Facility (ESIF) data center this summer and put into production use in January 2019.