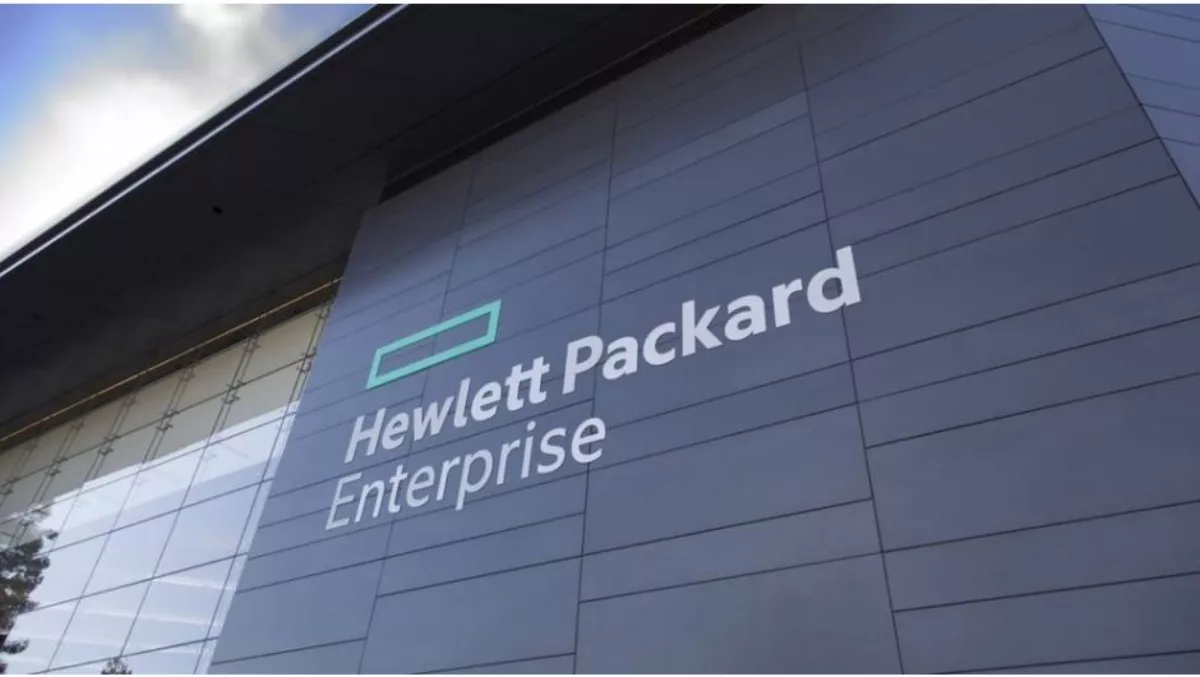 HPE seeks to 'redefine' storage networking with new M-series
​Hewlett Packard Enterprise (HPE) has announced a number of new innovations in a move to 'redefine' storage networking.
The company released its new HPE Smart Fabric Orchestrator (SFO) and reduced form-factor M-series, which it asserts will accelerate next-gen fabric adoption.
HPE storage connectivity engineering - global interoperability business unit general manager Marty Lans says enterprise data centers are under pressure to deliver greater performance, agility and operational efficiency to address data growth and dynamic business demands.
"Hybrid IT environments require a modern storage network that can keep up with the pace of innovation seen in compute and storage resources. Modernising the storage network will enable business to increase the productivity, scale and efficiency of their storage investments," says Lans.
"We believe the time is right for a new network. Working closely with Mellanox to design this purpose-built platform for specialised storage traffic, we now have a traditional network that passes traffic for all the file and print. We have a specialised SAN, we have specialised InfiniBand, and now we have a specialised data traffic Ethernet fabric that gives customers the performance of the earlier platforms with the flexibility, scalability and cost benefits of Ethernet.
Of course, it was only late year that the company together with Mellanox announced a new innovation designed to 'revolutionise' the storage network.
"Existing storage networking solutions had been developed for primary storage only, and while still critical for most existing enterprises, were not developed to take advantage of or enable optimal use of new media or new storage technologies," says Lans.
"As a system vendor that provides solutions across primary storage, secondary storage, hyperconverged storage, NAS and object, we have visibility into challenges and solutions that others with a singular focus don't have. We set out to address those with the StoreFabric M-series switch portfolio delivering a reliable, high performance switching platform for storage connectivity.
Here's a breakdown of some of the new innovations:
HPE StoreFabric Smart Fabric Orchestrator
Lans says the new SFO is a continuation of the company's commitment to simplify and optimise storage networking while reducing costs.
"Network configuration is often tedious and human-error prone with data stored in spreadsheets and managed manually," says Lans.
"The addition of orchestration automation to the M-series empowers storage admins to zone and provision storage in a few clicks, error-free, and to automatically orchestrate fabric services. This reduces the need for both storage and SAN configuration experts while freeing up resources to focus on business outcomes.
HPE SN2010M StoreFabric M-series Switch
According to Lans, the company's customers are always being pressured to do more with less e.g. supporting more apps, users and locations while reducing cost, space and power. The SN2010M has been designed as a highly efficient ½ rack TOR switch with 18 ports of 1/10/25GbE and 4 ports of 40/100GbE in each, enabling full redundancy in 1RU. It also shares all the attributes of its larger M-series siblings, including:
Zero packet loss
Storage optimised dynamic port buffering
Predictable performance
The M-Series
"Eighty percent of all data today travels over Ethernet. When you use a traditional Ethernet fabric, you lose the differentiation that these platforms are developed to provide. Storage traffic sent over a traditional fabric is effectively stunted as soon as it hits the network. High performance and the scale it enables is why HPC uses InfiniBand and why most primary storage uses Fibre Channel," says Lans.
"It is also why we felt that a new network fabric, one built from the ground up for secondary flash-based storage, was needed. What fibre channel does for primary storage, we're now doing for everything else. We do it a lot faster and cheaper, with three times the performance at a third of the cost.
HPE StoreFabric M-series switches, Lans affirms, enables partners and their customers to maintain affordable high performance scalability and reliability by providing consistent performance. The proof is in the pudding as they say, with a growing list of global partners for the M-series switches including Cohesity, Cloudian, Hedvig, Qumulo, Rubrik and Scality.
The Mellanox partnership
According to Lans, the Mellanox partnership has been critical in the development of the M-series – and Mellanox marketing VP Kevin Deierling shares Lans' sentiments.
"With the addition of the HPE StoreFabric SN2010M Ethernet Storage Switch and the introduction of Smart Fabric Orchestrator to the M-series portfolio, HPE and Mellanox enhance an already powerful and industry leading product portfolio," says Deierling.
"Mellanox is pleased to continue to partner with HPE to bring innovative Ethernet Storage Fabric technologies to market, that solve issues with performance, flexibility, and the cost of legacy storage fabrics, and to address the ever-changing landscape of new Hyperconverged, NVMe-oF, and All-Flash storage architectures, being adopted by a growing number of customers and software partners.