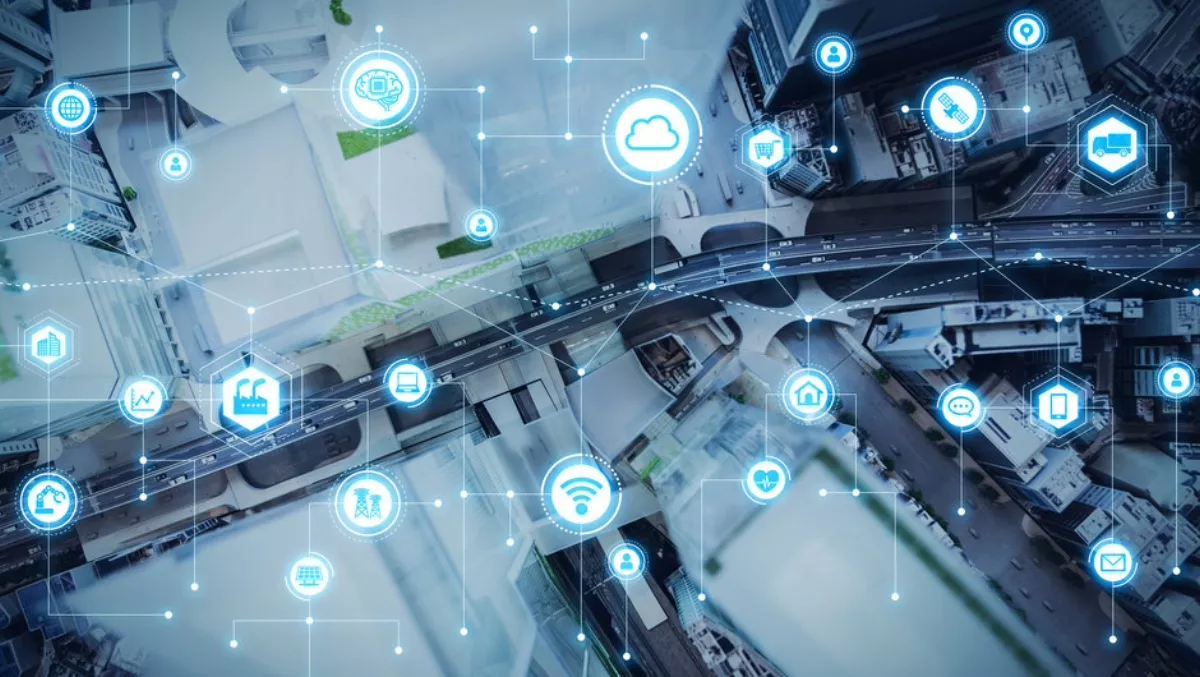 HPE launches new real-time processing edge platform
By Newsdesk
Wed, 20th Feb 2019
FYI, this story is more than a year old
Coinciding with Mobile World Congress 2019 in Barcelona, Hewlett Packard Enterprise (HPE) has announced a new platform built to enable real-time processing at the telecommunications edge.
The company says its new HPE Edgeline EL8000 Converged Edge System will help communication service providers (CSPs) to capitalize on data-intensive, low-latency services for media delivery, connected mobility, and smart cities.
The new system enables CSPs to process vast amounts of data in real time directly at the edge, based on open standards to boost flexibility and reduce costs.
On top of this, Samsung also announced collaborations with Samsung and Tech Mahindra to accelerate CSPs 5G adoption, leveraging the HPE Edgeline EL8000 Converged Edge System to deploy the next generation of edge-centric virtual 5G applications.
It would seem HPE is placing its bets on the right industry, as IDC has forecast that more than 150 billion devices will be connected across the globe by 2025, most of which will be creating data in real time. As a result, IDC predicts real-time data to represent nearly 30 percent of the Global Datasphere by 2025. Estimated to be 33 zettabytes in 2018, IDC forecasts the Global Datasphere to grow to 175 zettabytes by 2025.
HPE asserts its open-standards-based HPE Edgeline EL8000 Converged Edge System was developed as a cost-effective replacement for CSPs' current proprietary edge systems, with enhanced performance and versatility for data-intensive real-time digital services.
"CSPs have come a long way in virtualizing their networks. As this continues, the distribution of converged communications and compute capacity throughout the network will accelerate lower costs and improve service", says HPE Converged Servers, Edge and IoT Systems vice president and general manager Dr. Tom Bradicich.
"The HPE Edgeline EL8000 Converged Edge System delivers the capabilities of closed proprietary systems and more, but on an open-standards platform, combined with proven data center-class IT.
According to HPE, the massive growth of data volumes requires that CSPs deploy high-performance edge systems in their cell sites, often in remote and harsh environments. Moreover, this infrastructure must support many workload and quality-of-service requirements for which tailored slices of the network are employed.
It's this issue that HPE is looking to tackle with the HPE Edgeline EL8000 Converged Edge System, which the company says features:
Compact and ruggedized design optimized for harsh cell-site locations
Low-latency, high-performance design to power data-intensive applications at the edge
Modular blade and chassis options for use-case flexibility
One-click provisioning and remote systems management to ensure continuous availability and performance in far-flung cell-sites
"Collaboration between HPE and Intel has resulted in this versatile platform for network transformation at the edge," says Intel Network Platforms Group senior vice president and general manager Sandra L. Rivera.
"Powered by Intel Xeon Scalable processors and based on open standards, the HPE Edgeline EL8000 Converged Edge System will enable high performance, flexible and intelligent networks that are required to deliver high bandwidth and low latency for edge and 5G services.
As aforementioned, HPE also announced new collaborations with Samsung and Tech Mahindra.
The former is to provide a joint edge-to-core vRAN commercial solution based on Samsung's radio network technologies and system integration services, and the HPE Edgeline EL8000 Converged Edge System.
"Samsung and HPE combine their strengths in radio networks, edge systems, and telecommunications infrastructure to drive the change towards a standard-IT based and software-defined network edge," says Samsung Network Business vice president and head of Technology Strategy Wonil Roh.
While the latter is to deliver multi-access edge computing (MEC) solutions based on the HPE Edgeline EL8000 Converged Edge System to deliver many of the benefits of 5G with 4G LTE infrastructure for regions without 5G coverage.
"As a leader in Telco and Comms software and services, Tech Mahindra sees HPE as ideally positioned to help us deliver significantly improved user experiences, particularly through the often-uneven transformation from 4G to 5G," says Tech Mahindra Engineering, IoT - Enterprise Mobility global head Karthikeyan Natarajan.