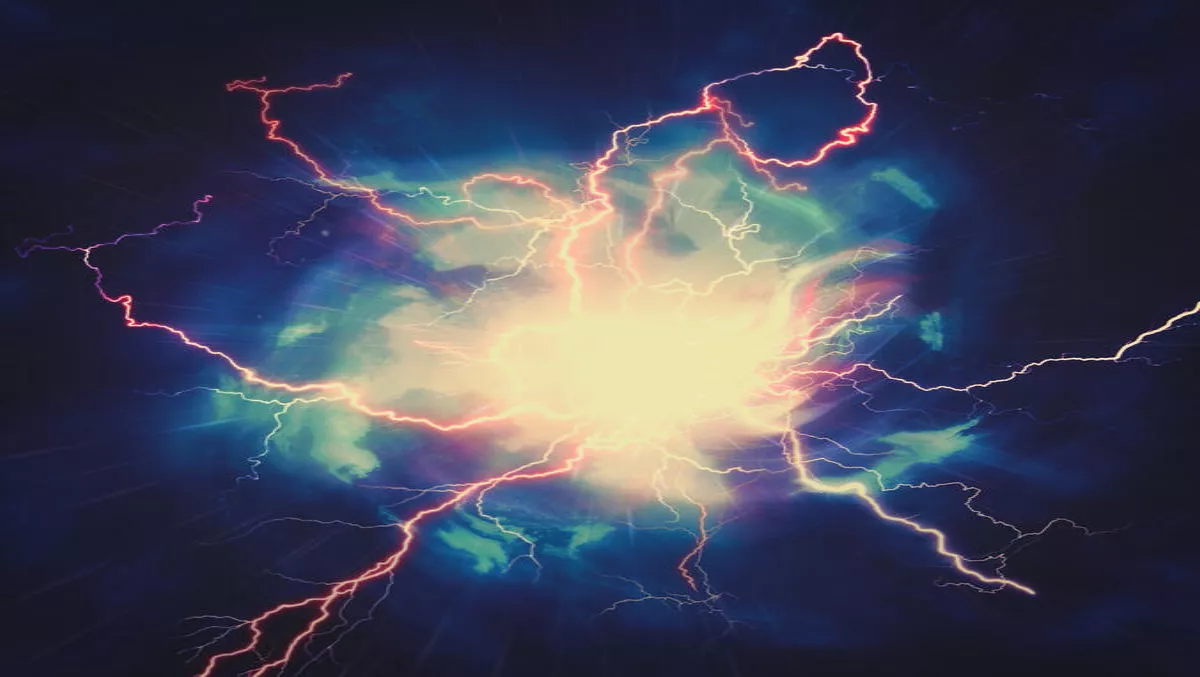 HPE harnesses the power of high performance computing with new storage portfolio
High Performance Computing (HPC) and Artificial Intelligence (AI) play an increasingly important role in digital transformation.
HPC and AI empower organizations to leverage modeling, simulation and deep learning to drive business innovation in areas like financial trading; computer-aided design and engineering; video surveillance and text analytics.
And Hewlett Packard Enterprise (HPE) is setting out to capitalize on these trends with the release of a new high-density compute and storage portfolio.
According to HPE, these areas impacted by HPC and AI capabilities require the parallel processing of large, unstructured data sets – which only large compute solutions can deliver.
Moreover, an explosion in data – in volume, variety, and velocity – increase the importance of efficient data storage and reducing application latency for parallel processing applications, claims HPE.
To address these trends, HPE's new compute and storage solutions aim to deliver "extreme performance" and capacity with reduced data center footprints and costs.
"HPC and AI applications are not exclusive to big research organizations and corporations; they can drive efficiency and innovation in the day-to-day business of every company," explains Bill Mannel, vice president and general manager, HPC and AI Segment Solutions, Hewlett Packard Enterprise.
"Today, HPE is augmenting its proven supercomputing and large commercial HPC and AI capabilities with new high-density compute and storage solutions to accelerate market adoption by enabling organizations of all sizes to address challenges in HPC, big data, object storage and AI with more choice and flexibility.
The new and enhanced HPE offerings introduced include:
HPE Apollo 2000 Gen10 System: This next-generation dense, multi-server platform with a "plug and play" system configuration is designed for customers with limited data center space who are looking to support enterprise HPC and deep learning applications.
According to HPE, the platform expands easily with a scale-out architecture and leverages the efficiencies of a shared infrastructure. HPE Apollo 2000 Gen10 supports NVIDIA Tesla V100 GPU accelerators to power deep learning training and inference across a range of uses - such as real-time video analytics for public safety.
The system includes proprietary HPE firmware security features such as the HPE iLO5 server management and Silicon Root of Trust.
HPE Apollo 70: This dense, scalable platform – and HPE's first ARM-based HPC system – aims to provide easy access to HPC technology with support for standard HPE provisioning, cluster management, and performance software.
Using Cavium's 64-bit ARMv8-A ThunderX2 Server Processor, the Apollo 70 is built for memory intensive HPC workloads and, as HPE claims, can deliver up to 33% more memory bandwidth than today's industry standard servers.
The Apollo 70 also provides access to HPE's partnership ecosystem delivering key HPC components including Red Hat Enterprise Linux, SUSE Linux Enterprise Server for ARM, and Mellanox high-speed InfiniBand - Ethernet fabric solutions.
HPE Apollo 4510 Gen10 System: A next generation system built for object storage, this platform offers up to 600TB per system. The platform is ideal for customers looking to optimise the retention and placement of massive amounts of data, using object storage as an active archive with immediate access to structured and unstructured data.
The HPE Apollo 4510 Gen10 delivers greater performance with 16% more cores than the previous generation. New support for NVMe cards can be used as an efficient Scality RING metadata cache enabling 100% of bulk drive bays for object data storage.
In addition, the HPE Apollo 4510 Gen10 features a new front-loading, dual-drawer design with standard rack depth.
HPE LTO-8 Tape: Tape is seeing a resurgence in its use as an added layer of protection against cybercrime and ransomware attacks to lower data center risk with reliable offline and off-premises data protection, according to HPE.
HPE's new solution allows customers to offload primary storage to tape while reducing the cost of storing data overtime.
With up to 30 terabytes storage capacity per tape cartridge, HPE claims the new LTO-8 data cartridge provides double the capacity in the same data center footprint as the previous LTO-7 generation.
The HPE T950 tape library now securely stores up to 300.6 petabytes of data, while the HPE TFinity ExaScale tape library provides storage capacity for up to 1.6 exabytes of data.
The HPE Apollo 2000 and HPE Apollo 4510 are available today.
The HPE LTO-8 Tape will become available in December 2017 and the HPE Apollo 70 will become available in 2018.