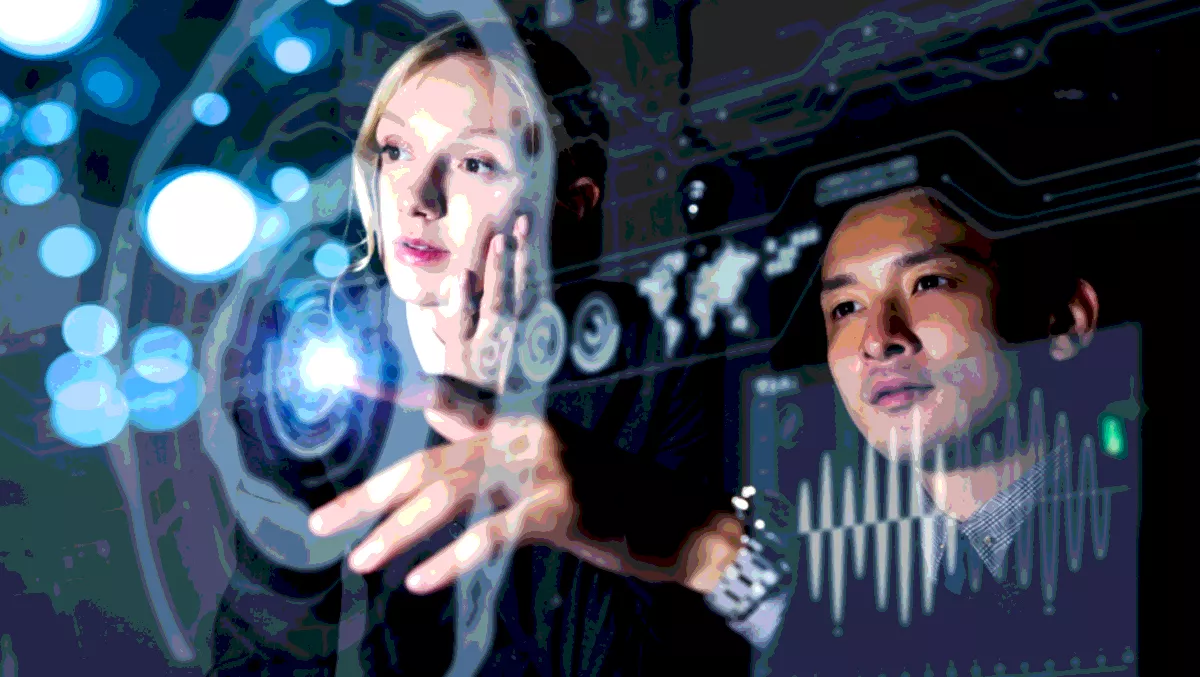 HPE experts line-up to share what the year ahead holds
By Contributor
Wed, 30th Jan 2019
FYI, this story is more than a year old
Opinion piece from HPE
Our world has been fundamentally transformed by digital technology.
What began with the mainframe and early supercomputers being used to solve isolated, complex functions, has since evolved to solve massive data-driven needs.
Challenges that requires a new way of computing that is virtually instantaneous and intelligent, secure, and built for today's "edge to cloud" requirements.
Today, digital transformation is creating countless possibilities in a world where everything computes and where everyone and billions of connected "things" – devices, cars and homes, workplaces, stadiums, hospitals, and factory floors – share data.
It's what's driving us to a faster, more intelligent world. It's a world where machine learning and artificial intelligence can help companies make decisions automatically and autonomously.
The explosion of connected things creates a wealth of new mobile and IoT-based services and capabilities from edge to the cloud and across the enterprise.
According to IDC, "by 2022, more than 40 percent of organisations' cloud deployments will include edge computing to address bandwidth bottlenecks, reduce latency, and process data for decision support in real time.
In 2019, a more edge-centric, cloud-enabled and data-driven enterprise approach, coupled with flexible, consumption-based IT, will ease the burden of administration and enable organisations to focus on revenue generating priorities and new capabilities to accelerate customer innovation and enterprise transformation. HPE experts provide specific predictions for the New Year.
1. "In 2019, we see two dynamics at play in the Internet of Things (IoT) and at the edge. First, the deployment of enterprise-class IT for edge analytics, enabling the execution of unmodified data-centre and cloud applications right at the edge. Second, the physical convergence of IT systems with operational technology (OT) functions -- control systems, data acquisition systems, and industrial networks -- like how the modern smartphone has converged many consumer functions all into a single device. These dynamics are material for realising the promise of the IoT: to capitalise on the vast amounts of data created by the 'things' at the edge, driving automation and creating new customer experiences and business models." – Dr. Tom Bradicich, Vice President and General Manager, Converged Servers, Edge and IoT Systems, Hewlett Packard Enterprise
2. "In 2019, hybrid cloud will be the norm, with organisations using multiple public clouds, private clouds, containers and hypervisors. The only way to respond to this uber hybrid world is to offer an open approach to building solutions and managing environments—an approach anchored by composability. This will provide organisations with the integration and flexibility to address any workload. With increased cloud adoption, the pace of business has changed as well. In 2019, infrastructure automation, and machine learning and artificial intelligence for predictive and proactive operations will be required to achieve agility and keep pace with today's data-driven businesses." – Ric Lewis, Senior Vice President and General Manager, Software Defined - Cloud Group, Chief Technology Officer, Hybrid IT, Hewlett Packard Enterprise
3. "2019 will mark the year of intelligent storage for businesses. IT decision makers at these companies will utilise intelligence to address their always-on, always-fast requirements, including: Full stack intelligence that predicts issues and resolves them before they become a problem in their data center; the need for a data browser that delivers global visibility to their data assets and enables intelligent placement of workloads and data; and end-to-end data lifecycle management that is context-aware and effortless. The new year will also mark the adoption of storage class memory that extends the acceleration and consolidation value of all-flash arrays to even the most demanding workloads that require ultra-low and predictable latency." – Milan Shetti, General Manager, HPE Storage, Hewlett Packard Enterprise
4. "In 2019, the global race to exascale will be in full-swing and we'll see multiple procurements announced, revealing a plethora of technologies, integrators and even sites for hosting exascale systems. Storage-class memory, flash-based filesystems, Field Programmable Gate Arrays (FPGAs), ARM microprocessors and even custom ASICs, will have a home in exascale solutions. While still in its infancy stage, software will be recognised as a key investment area to capitalise on the scale of exascale. As for more traditional vendors and technologies, we may see their support being scarce in addressing the drive for solving some of the world's toughest problems, as we anticipate more use cases to emerge."– Bill Mannel, Vice President and General Manager, HPC and AI, Hewlett Packard Enterprise
5. 'In addition to machine intelligence from modeling and simulation, based on rules and laws of physics, we will also see HPC cycles being increasingly dedicated to machine learning in 2019, based on consuming large amounts of data examples." – Dr. Eng Lim Goh, Chief Technology Officer and Vice President, HPC and AI, Hewlett Packard Enterprise
6. "Reducing the risks caused by the massive introduction of IoT devices on the network will be a top priority for organisations in 2019. Securing and managing IoT devices to support business requirements is a top concern for business and technology leaders, along with stopping advanced threats, as hackers continue to get more sophisticated. The challenges will lie in effectively adopting these innovative new technologies, without putting corporate data at risk or burdening IT teams." – Keerti Melkote, President, Intelligent Edge for HPE and Senior Vice President and General Manager, and Founder of Aruba Networks
7. "In today's pay-as-you-go world, consumption-based IT is the single trend emerging that impacts the offices of the CEO, CFO, CIO, and the VP of Product Development. This economic model resonates broadly across the enterprise as the benefits are tangible with consumption-based IT on premises and managing cloud consumption. When businesses pay only for what they use – they achieve close to 100% economic utilisation. Across their organisations, they can quickly deploy IT to support new projects, new businesses, and new customers. Consumption-based IT provides businesses with personalised attention, enables them to eliminate some of the 'heavy lifting' necessary to operate IT, and allows them to focus on growing their own enterprise. In 2019 and beyond, we believe you'll see more and more businesses adopt this intelligent IT solution that pays dividends across their organisation." – Pradeep Kumar, Senior Vice President and General Manager, HPE Pointnext, Hewlett Packard Enterprise