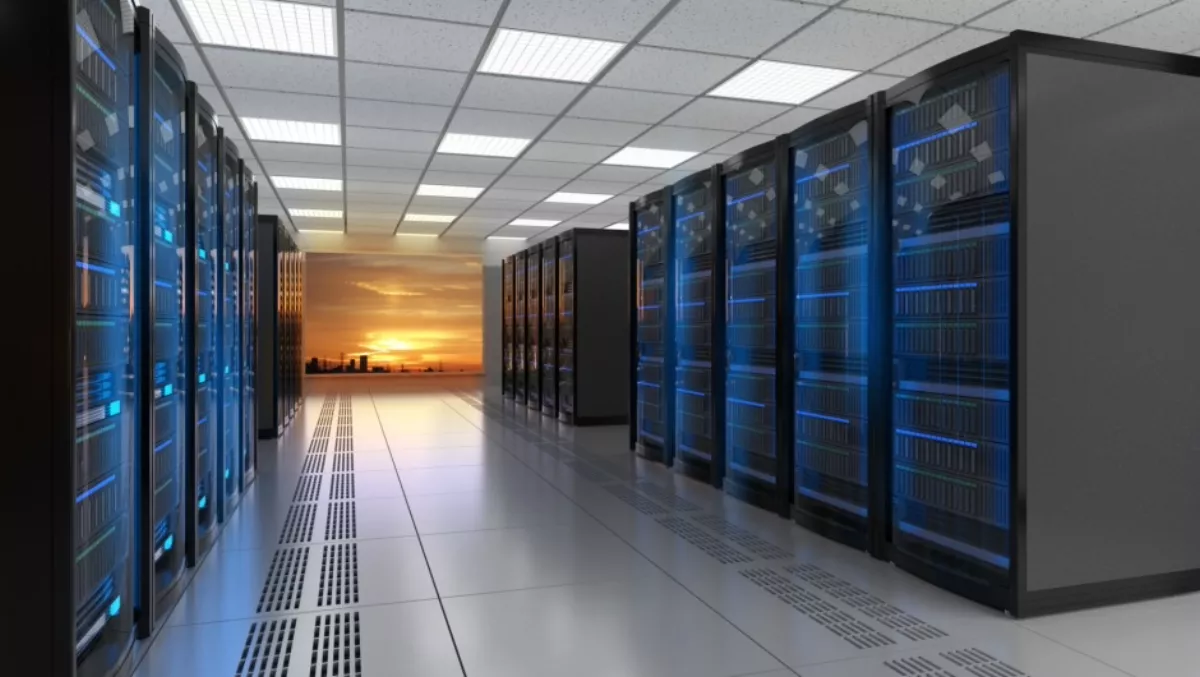 HPE continues to dominate cloud infrastructure, but competitors close in
Hewlett Packard Enterprise continues to dominate the cloud infrastructure space despite seeing the smaller percentage gains in revenue in Q4 2015 than its nearest competitors, Dell, Cisco and EMC, who continue to close in on the number one spot.
IDC's latest figures show HPE held 15.8% market share in the fourth quarter of 2018, with the vendor seeing a 17.2% year on year revenue growth – from $1.1 billion to $1.3 billion.
Dell, which remains in second place, though its 26.7% increase in revenue has seen it close in slightly on the number one slot. It's revenue increased to $845 million, giving it 10.2% share.
Cisco was the biggest mover in the top five, with its revenue up 35.5% year on year to $802 million. However, it's share remains sub-10% at 9.7%.
EMC and IBM round out the top five, with 9.2% and 4.3% respectively.
EMC clocked revenue growth of 19.7% for the quarter, pulling in $759 million, while IBM saw the smallest gains of any top five player, at just 2.1%, to $352 million.
IDC says the overall cloud infrastructure market was buoyant in Q4, with revenue from sales of infrastructure products – including server, storage and Ethernet switches – up 21.9%.
That growth saw cloud IT infrastructure sales account for 32.2% of overall IT infrastructure spending, up from 28.6% a year ago.
Revenue from infrastructure sales to private cloud was up 17.5% to US$3.3 billion, while public cloud infrastructure sales were up 14.6% to $4.9 billion.
That growth contrasts with a 2.7% decline seen in traditional, non-cloud IT infrastructure, which saw declines across server, storage and Ethernet switch sales.
Ethernet switch sales lead the charge for private and public cloud sales, with 19.6% growth and 56.9% growth respectively.
Server revenue for public cloud was up 28.9% year on year. For the full year server revenue in private cloud was up 23.0% while Ethernet switch revenue in public cloud was up 36.6%.
IDC says regionally, Japan is forging ahead with the fastest cloud IT infrastructure sales growth, at 50.0% year on year in Q4, followed by Asia Pacific, excluding Japan, at 38.7%.
Kuba Stolarski, IDC research director for computing platforms, says the cloud IT infrastructure market continues to see strong double-digit growth with faster gains coming from public cloud infrastructure demand.
"End customers are modernising their infrastructures along specific workload, performance and TCO requirements, with a general tendency to move into third platform, next-gen technologies," Stolaski says.
"Options on and off premises continue to expand, along with open platforms that enhance hybrid capabilities for a variety of use cases.
"Public cloud as-a-service offerings also continue to mature and grow in number, allowing customers to increasingly use sophisticated, mixed strategies for their deployment profiles," he says.
"While the ice was broken a long time ago for public cloud services, the continued evolution of the enterprise IT customer means that public cloud acceptance and adoption will continue on a steady pace into the next decade."