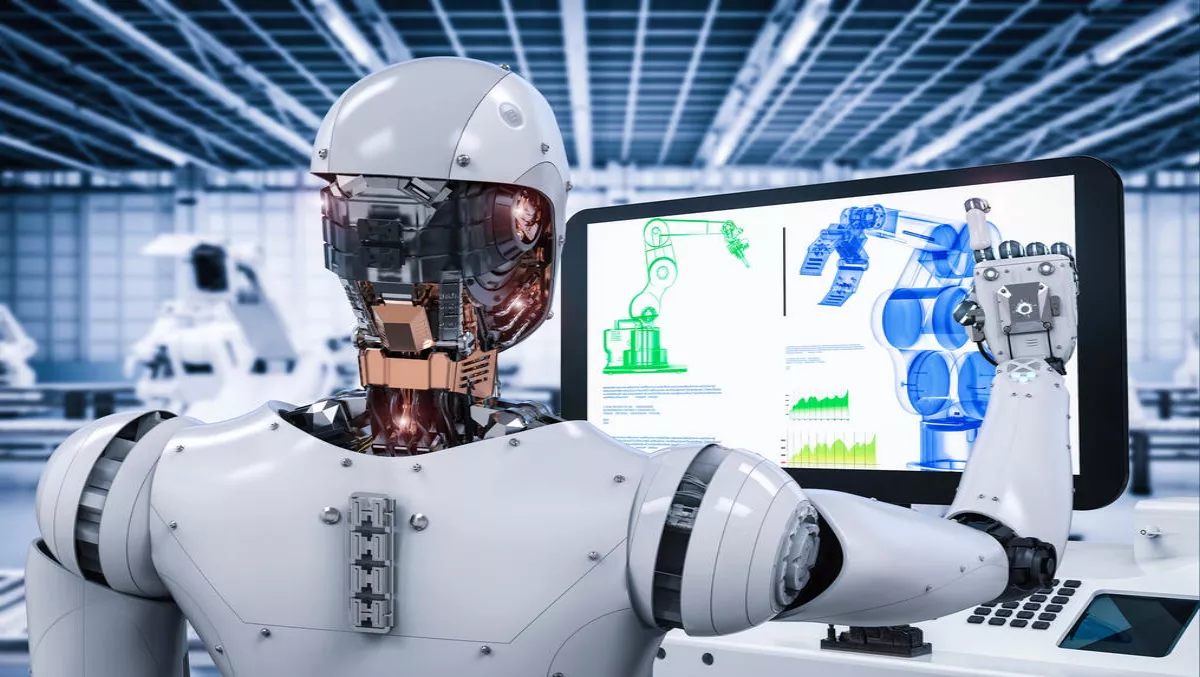 HPE & ABB partnership sees operational & information technology meet
Global heavyweights Hewlett Packard Enterprise (HPE) and ABB have announced a strategic partnership at HPE's Discover event in Madrid.
ABB has a 40 year history and maintains an installed base of 70 million connected devices, 70,000 digital control systems and 6,000 enterprise software solutions while HPE needs little introduction as a global leader in IT environments with secure, software-defined technologies that seamlessly integrate across traditional IT, multiple public and private clouds and the intelligent edge to drive key business outcomes.
According to the duo, the partnership will include co-innovation, co-development, joint go to market and service to provide customers with solutions that generate actionable insights from vast amounts of industrial data to increase the efficiency and flexibility of their operations and create competitive advantage.
The partnership certainly comes at a tumultuous time, as IDC forecasts that worldwide that worldwide spending on the Internet of Things (IoT) will grow to $1.4 trillion in 2021 from an expected $800 billion in 2017.
The largest investments are being made in areas such as manufacturing, transportation and utilities. To tap into the opportunities of the IoT, companies are investing in new solutions that digitise their industrial equipment and integrate it with their broader IT environments and this is where ABB and HPE come in, as they assert by joining forces they are bringing together the capabilities needed to accelerate this transformation.
"This strategic partnership marks the next level of the digital industrial transformation. Together, we will bring intelligence from cloud-based solutions to on-premises deployments in industrial plants and data centers for greater uptime, speed and yield," says ABB CEO Ulrich Spiesshofer.
"ABB and HPE will deliver solutions that span the entire range of computing required by enterprises today, from the edge to the cloud to the core.
The partnership will enable customers to take advantage of ABB's deep domain expertise in operations technologies (OT) and HPE's leadership in information technologies (IT). The companies affirm they will deliver joint industry solutions that merge OT and IT to turn industrial data into insights and automatic action, combining widely-adopted cloud platforms like Microsoft Azure with IT systems running in corporate data centers and at the edge of the network.
"This alliance between two global leaders is unprecedented in terms of breadth and depth, and it will be ground-breaking for the progress of the Industrial Internet of Things," says Meg Whitman, CEO at HPE.
"Together with ABB, we will shape a digital industrial future where everything computes, equipping machines with intelligence to collaborate, allowing plants to flexibly adapt to changing demands, and enabling global supply chains to instantaneously react to incidents. This partnership will create exciting business opportunities for our joint customers.
The partnership will enable ABB Ability solutions to run on hybrid platforms such as HPE ProLiant for Microsoft Azure Stack, enabling customers to deploy applications to their preferred location – on HPE infrastructure in industrial plants and data centers or in the Microsoft Azure public cloud – to meet the specific requirements regarding performance, security or cross-site collaboration.
The companies will also deliver joint solutions for data centers, including:
Data Center automation – to enable data center power, cooling and building systems automatically adapt to changing IT demands or incidents. To that end, ABB and HPE will integrate ABB Ability Data Center Automation, which controls, monitors and optimises mission-critical data center.
Facilities infrastructure, with, HPE's IT infrastructure automation software. One example would be the integration of HPE OneView with ABB's System 800xA distributed control system.
Secure edge data center – specifically designed to run in harsh industrial environments, bringing enterprise-grade IT capacity closer to the point of data collection and machine control. This solution is being developed in collaboration between ABB, HPE and Rittal, the world's largest manufacturer of IT racks, and will be an off-the-shelf ready IT data center solution for industrial customers enabling real-time insight and action.