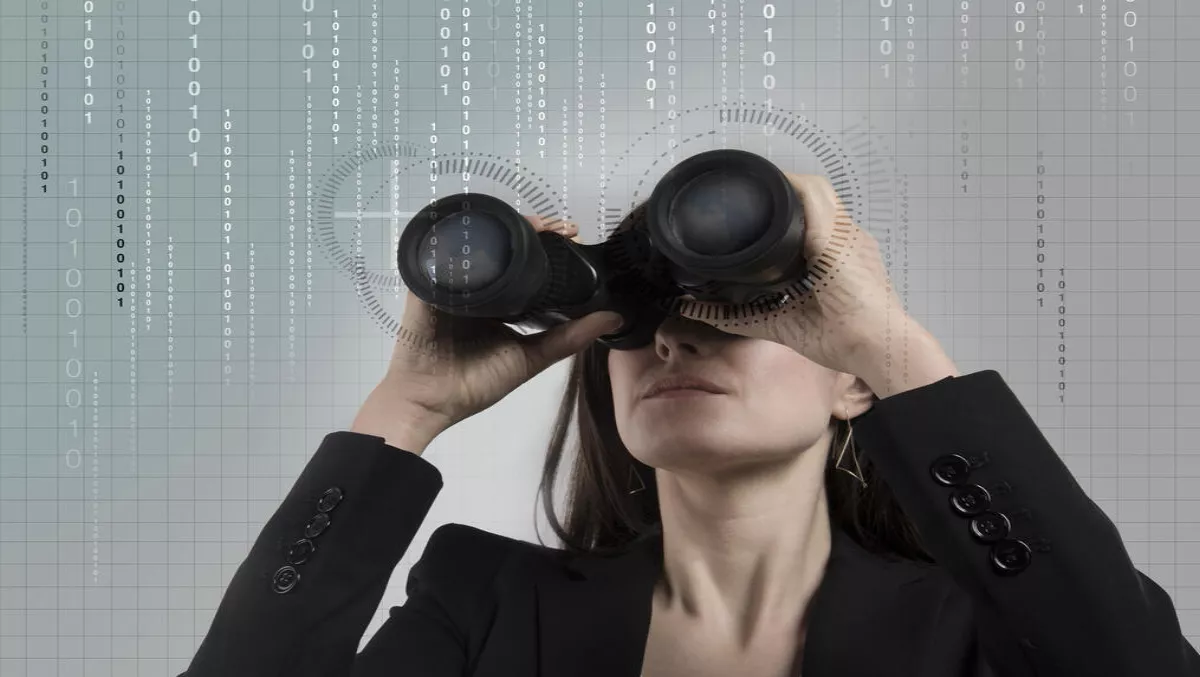 How to see the world more clearly through interconnection
FYI, this story is more than a year old
Interconnection is the fuel of digital business, and organizations must understand its power if they hope to handle the global digital economy's increasing demands.
For such a pivotal business enabler, interconnection has long been tough to quantify.
But research from Equinix does just that by looking at installed interconnection bandwidth capacity and projected growth.
The Global Interconnection Index, published by Equinix and sourced from multiple analyst reports, is an industry-first look at how interconnection bandwidth is shaping and scaling the digital world.
It aims to give digital business the insight needed to prepare for tomorrow.
Interconnection bandwidth is defined in the report as a measure of the total capacity provisioned to privately and directly exchange traffic with a diverse set of counterparties and providers at distributed IT exchange points.
For instance, a region with heavy projected interconnection bandwidth growth would most likely host various colocated companies that use or deliver digital services, such as cloud, making it a good place for a business to try, buy or sell services, or exchange data traffic with partners and customers.
The Global Interconnection Index was created by analyzing the global colocation market, including thousands of colocation participants worldwide, and then breaking down interconnection capacity by category, including region, industry and use case.
Predictive models were then applied to forecast interconnection capacity, per category, until the year 2020. The data is comprehensive and relevant.
Companies can use the Global Interconnection Index's insights to devise interconnection strategies that consider both current conditions and coming trends in ways that maximize flexible, agile and scalable interconnectivity to capture new opportunities.
Some of the Global Interconnection Index highlights include:
Interconnection is growing at a 45% compound annual growth rate (CAGR) and will reach 5,000 terabits per second (Tbps) by 2020
The U.S. is expected to account for more than one-third (36%) of global interconnection bandwidth by 2020. Europe is next with 29%, followed by Asia-Pacific (22%) and Latin America (13%).
Double-digit growth in interconnection bandwidth is projected across all industries and use cases to 2020.
Trends changing the digital world
Interconnection is defined as the private data exchange between companies. Among interconnection's key characteristics are that it:
Enables digital ecosystem density and the many-to-many connectivity among various partners which is critical to business.
Brings various counterparties into proximity, for low-latency, cost-efficient connectivity.
Uses direct connectivity for the fastest, most high-performing and secure connections possible.
Is delivered through globally dispersed exchange points to ensure both proximity and direct connectivity to dense employee, partner and customer digital ecosystems.
The demand for interconnection is being fed by the explosive growth in data, and the Global Interconnection Index lays out several significant industry trends that are driving this traffic surge.
Shifts in population, for instance, are creating new urban centers and increasing density in existing ones, so digital services need to be colocated near these metro hubs to deliver the low latency and security users demand.
There's also the change in the flow of goods and services from physical to digital - McKinsey reports trade in digitally deliverable services has more than doubled over the past decade and is now approximately 50% of total services exports.
This explosion in global traffic requires a growing and interconnected mesh of metro hubs. Another example is the critical need to manage cybersecurity risks across a company's physical and digital platform.
Applications, data and networks need to optimize security services that must be integrated with a robust level of interconnection that spans all geographies.
These trends aren't about temporary shifts or needs, they're transforming how the digital world works.
The question for companies isn't whether they will need interconnection, but how much, and where they'll be best positioned to take advantage of it.
Scale or fail: How businesses are accelerating their interconnection maturity
Here are examples of two customers, an enterprise and a cloud service provider, who used interconnection to scale their IT platforms and successfully grow their digital businesses around the world.
Both companies matured to a global digital ecosystem interconnection model as they progressed from just a few to multiple interconnections across a range of locations, counterparties and providers:
An international construction company needed to support increasing numbers of users and volumes of cloud-based data and application workloads. The company placed private interconnection points in multiple worldwide locations to shorten the distance between its users and cloud resources. It cut the network latency to the cloud by 38% and delivered 250% more bandwidth per employee, while lowering its overall annual total cost of ownership by 25%.
A U.S.-based managed cloud infrastructure service provider working to enter the global cloud market deployed direct and secure interconnection points between its cloud platform, network partners and customers inside multitenant data centers in strategic global metros. It increased its global interconnection bandwidth by 100x and delivered a higher quality of service to its customers.
These companies learned that implementing a more optimized global interconnection strategy that supports fast, low-latency proximate data exchange between employees, partners and customers can make what previously seemed impossible, possible.
To build a more interconnected digital business, first establish an interconnection capacity baseline by evaluating the interconnection bandwidth capacity your company is using to connect users, locations and IT services/applications.
Then, look at the problems your business is trying to solve, such as lowering latency, reducing complexity, increasing scalability or removing integration issues.
From there, you can build a plan to scale your company's interconnection capacity where it is most needed and ultimately deliver the greatest growth for your digital business.
Article by Jim Poole, Equinix blog network