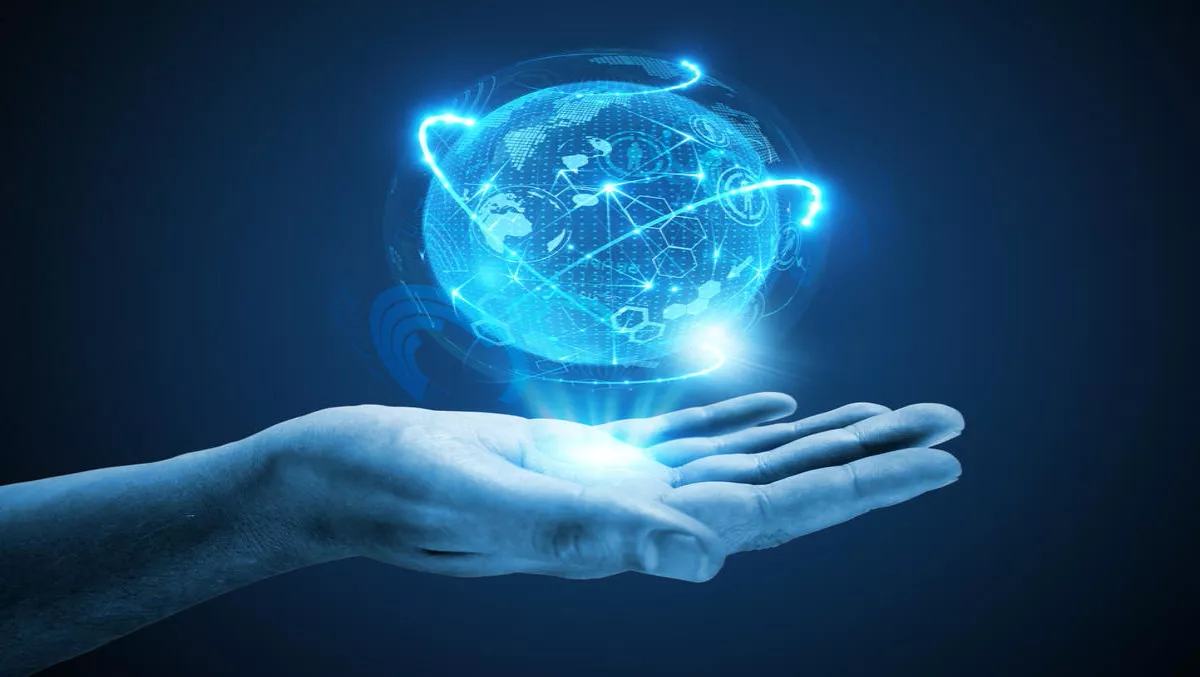 How monitoring the enterprise becomes an opportunity for greater customer satisfaction
FYI, this story is more than a year old
The IT layout of any enterprise (on-premises or hosted) consists of everything from off-the-shelf products to systems that produce custom workloads.
It is comprised of a variety of networks, domain name systems, servers, storage, web components, and applications with various technology stacks and databases (RDBMS and NoSQL). In addition, IT environments have many interdependencies among various cross-functional intersection points and interconnections.
Enterprise monitoring is the first step in getting your arms around effectively and efficiently managing your interconnected IT infrastructure and delivering the best customer satisfaction.
The ideal enterprise monitoring platform
Enterprise monitoring platforms need to listen, gather, alert and co-relate the events and data from every single mission-critical application and its underlying IT environment.
A well-defined monitoring system will empower you with the ability to dynamically move into any technology or any architecture type (monolithic applications, micro services, and micro applications) that can scale on-demand, either on-premises or in the cloud.
Monitoring complexity grows as IT expands to the digital edge
Based on the scope of your specific enterprise's digital IT domain, applications can multiply across the globe. Every system and software component that is deployed to form an enterprise IT backbone must be benchmarked, fine-tuned and deployed in a stable, scalable environment.
And, the complexity of managing enterprise applications increases along with the growth of the business functionality and distributed components that form a global digital edge.
Managing the growth of an enterprise IT infrastructure and adhering to SLAs is one of the key responsibilities of enterprise IT teams and drivers of customer satisfaction.
Today's monitoring tools and products have absorbed so many enterprise use cases from data center, cloud and hybrid hosting environments, and have grown significantly as a specialty domain in global IT.
By deploying an intelligent enterprise monitoring system, you can get better control over complexity of multiple interconnected systems and detect - remediate errors to significantly mitigate risks.
Challenges: Enterprise monitoring landscape and systems
Be it cloud, on-premises, or a hybrid IT infrastructure, specific areas must be monitored with baked-in proactivity to achieve an enterprise-level of resiliency, or what is commonly known as the "nines.
The nines refer to the level of availability offered as an uptime percentage. For example, six nines would equate to 2.63 seconds of downtime per month.
The following are descriptions of the required areas of monitoring for you to achieve a high level of resiliency:
Infrastructure monitoring
Monitoring servers and their operating systems (OS) needs to be proactive according to well-defined baselines and thresholds for file systems, disks, critical processes, important log files, and ports and patching which ensure the base bed availability of a hosting environment.
Network monitoring
The whole enterprise monitoring concept is undermined if it doesn't include complete network monitoring and fault reporting for network devices and links.
This typically involves the identification and classification of network devices, IP range, ports, and configuration of SNMP traps, loading and configuring MIB files, and then configuring the monitoring rules for alert thresholds.
Storage monitoring
The storage monitoring tool should provide a holistic view of the storage infrastructure that is updated in near real-time, which helps to accurately predict storage-related errors that tamper application performance.
Alert thresholds for each of these different monitoring components are based on the metric system they operate in within their respective areas. Hence, multiple systems are required to monitor each area.
An intelligent monitoring system builds a unified layer that collects, understands, correlates, alerts and enables the remediation of issues during various transactions.
Defining enterprise application monitoring for an interconnected platform
A flexible enterprise application monitoring system provides integration with and deep insights into the tools you may already have in place, as well as those you invest in or develop in future.
Every enterprise will need the following features and functionality in creating an application monitoring system for an interconnected platform:
An open, extensible, and interoperable platform that suits your business needs today or in the future
End-to-end visibility of the data center, network, storage, servers/OS and applications on-premises, in the cloud or even on proprietary satellite systems
Platform extensibility to monitor every element of your interconnected enterprise application
Broad and deep support for multiple technology stacks and vendors, including technologies such as containers, cloud, hyper-converged networks and SDN, and easy integration with third-party and SaaS products
Highly configurable thresholds per best practices and escalation metrics and easy to build dashboards and setup of remediation for recurring issues
(e.g., service restarts, scale on different virtual machines and regions)
Provides higher management via a single-pane dashboard view of the status of all critical components of the enterprise.
Does not require highly-skilled labor to manage monitoring system, making it more cost-effective
The system that provides X-ray vision into every transaction will empower your enterprise IT engineering and support teams to reduce the time-to-repair and proactively remediate issues. It will also enable you to set the right customer expectations and increase customer satisfaction.
Article by Loveneesh Bansal and Kavitha Jeyaraj, Equinix Blog Network