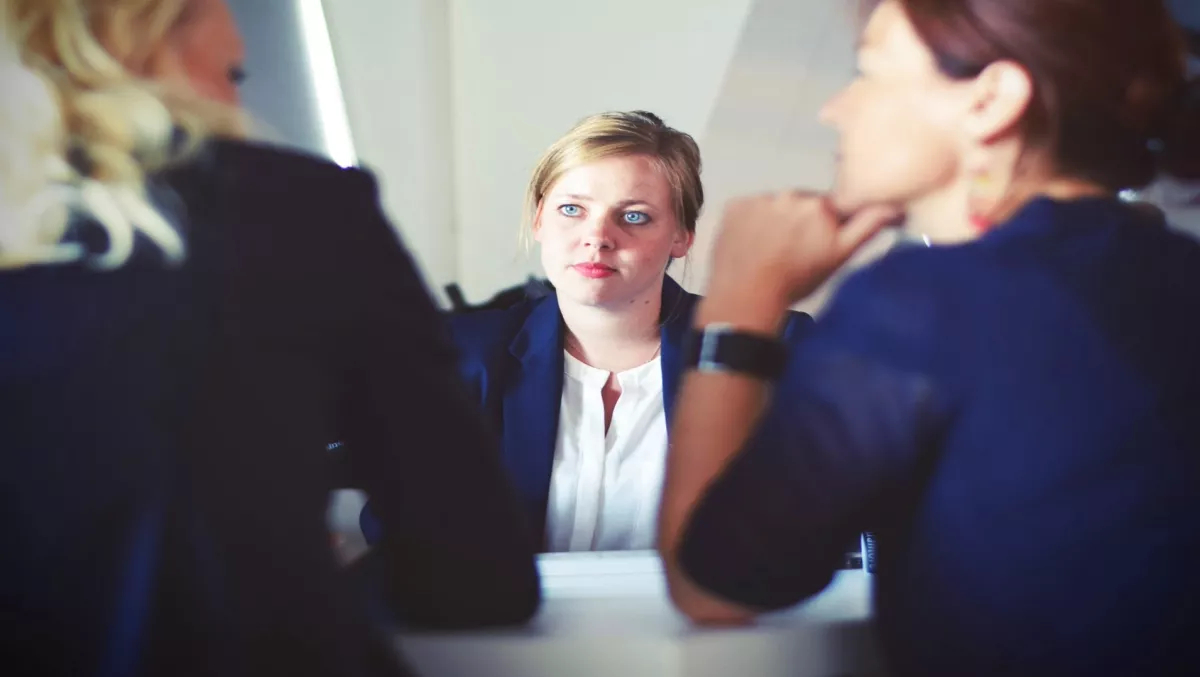 How to justify data center modernization to an executive
FYI, this story is more than a year old
A key challenge facing data center operations personnel is how to achieve buy-in from executives for funding technology upgrade projects.
For many, the critical success factor for getting executive backing hinges on the ability to communicate the functions of new technologies in terms that reflect business value.
Improved data center operational efficiency and connectivity have to translate into cost reduction, faster turnover, and higher return on investment.
Executives often express frustration that subordinates lose them in detailed discussions surrounding watts per square foot, server densities and dew point temperatures.
Oftentimes, those discussions end with data center teams failing to acquire the funding they need to move technology innovation forward.
The challenge of justifying data center technology upgrades to executives has recently become even more difficult given the migration over the last several years of many on-premise data center applications to the cloud.
In effect, data center staffs have been left with the demanding task of having to manage a "hybrid" environment that includes both the physical assets that remain behind on-premise, the cloud/colo applications that still need to be managed remotely, and now, newer edge/microdata center environments that are emerging to help address some of the high bandwidth application latency issues.
In this hybrid environment, executives will need to understand the cost / benefit implications of all three of these scenarios.
Consider just one example (in this case, involving an on-premise scenario) of how data center staff can justify the replacement of an oversized uninterruptible power supply (UPS) that was left behind after 75% of the servers migrated to the cloud or to a colo center.
The UPS is outdated because it was originally specified to support the servers in the traditional on-premise data center prior to virtualization and cloud migration.
Cost avoidance is one effective technique
Rather than approaching executive management by saying that the old data center UPS needs replacing because it's over 10 years old, a clear cost / benefit scenario must be articulated.
A justification presentation should include background on how the on-premise data center environment has changed and how the "side effects" of the migration to the cloud need to be managed to both cut costs and increase availability of business systems.
In the justification for a UPS upgrade, the following points should be articulated:
The existing UPS now runs at 30% utilization. This represents a high cost / low return scenario. The UPS is already amortized and paid for. But at 30%, utilization it is highly inefficient. Money is being thrown away each day.
How much money? Modern UPS systems operate at 94%-99% efficiency while older legacy UPSs are at 85% -92% across the same load range. Over a 10-year period, if a modern 500 kW UPS supporting 400 kW of IT load 7×24 with an efficiency rating of 96% is compared to a legacy UPS with an efficiency of 88% under the identical scenario, the user would save $392,450 in electrical costs with the more modern UPS (see Schneider Electric White Paper #214 "Guidance on What to Do with an Older UPS" for a breakdown of the calculations).
That amount does not take into account higher maintenance costs for the older UPS, nor the likelihood of increased downtime and business disruption. The data center teams need to communicate to business executives the cost of inaction when outdated technologies are not replaced or upgraded. If that data center supports a healthcare facility, for example, estimated cost of downtime is approximately $636,000 an hour on average.
Once the executives see the numbers and understand the business implications, support for the modernization of existing data center facilities becomes easier.
Article by Martin Heller, Schneider Electric Data Center Blog