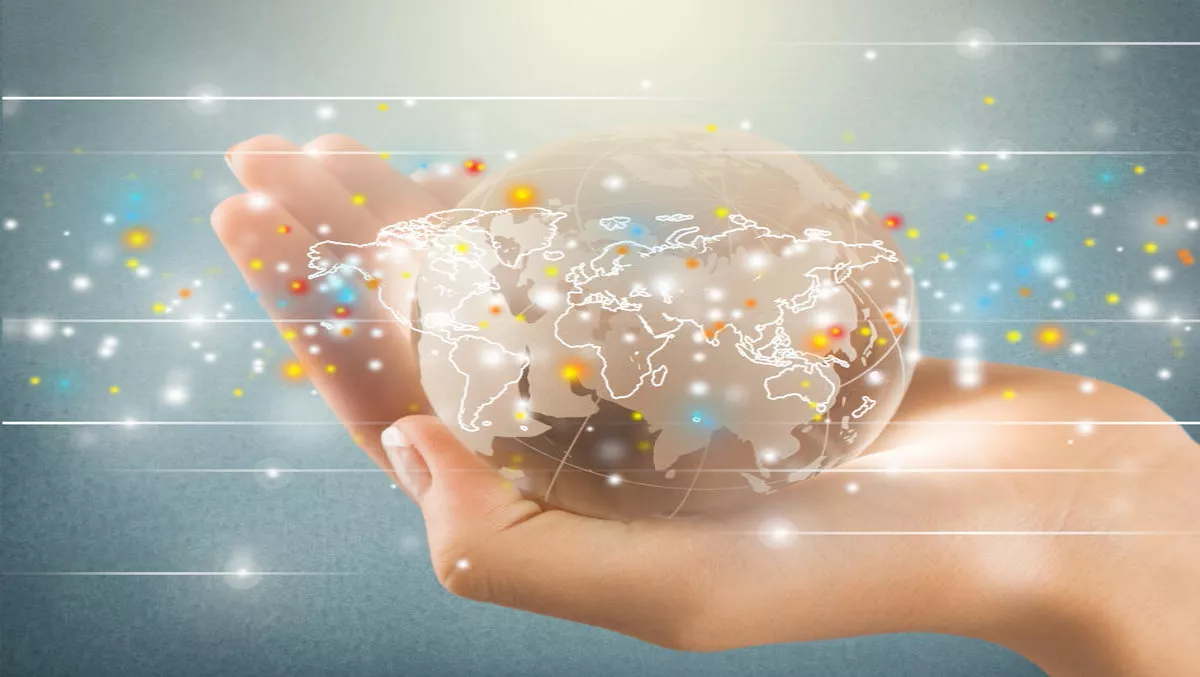 How the Equinix deal with Verizon opens new routes to global interconnection
Mon, 12th Dec 2016
FYI, this story is more than a year old
Context is critical in a deal the size of Equinix's $3.6 billion acquisition of 29 Verizon data centers. In this case, the context boils down to this: Our customers needed more opportunities for interconnection, and we wanted to provide them.
The increasing digitization of the global economy, driven in large part by the expansion of cloud computing, is the hallmark of the interconnected era. Companies today are finding they increasingly need to securely interconnect with partners, customers and employees instantly, and anywhere. And they're telling us about it. We hope the deal with Verizon will help.
This acquisition expands interconnection in several established markets in the Americas, and also offers paths to new metros and ecosystems in the region.
Though the size of a deal spanning 15 markets is almost unprecedented for Equinix, it's also a familiar move in many ways. The Verizon deal is the 13th acquisition in our 18-year history, and it helps us continue to do what we always aim to do – be there, in whatever markets our customers need us, to meet their interconnection needs. We were confident this deal would do that because of a variety of strengths in the Verizon portfolio, including its geography and customer makeup. I'll expand on that and some of the other advantages of the acquisition here:
Access to critical new markets
The Verizon acquisition brings us into three new markets, Bogota, Colombia; Culpeper, Va.; and Houston. A new presence in Bogota strengthens our positon in Latin America. Culpeper is a highly secure hub for government business. Houston is a center for the energy industry and hosts a rich enterprise market. Each adds a critical element to our global platform and increases colocation options for our customers across a range of industries. I'll focus more on each of these markets below.
Stronger ecosystems, cloud density and value for our enterprise customer base
The Verizon data centers we are acquiring includes 900 customers, many of whom are enterprise customers new to Equinix, including some Fortune 1000 companies. Our new presence in Houston gives us entry into a city with a heavy concentration of energy companies, as well as the 4th-highest count of Fortune 500 companies in the U.S. In addition, by expanding our global platform, we enhance cloud and network density, increase the choice and vibrancy of potential partnerships in our industry ecosystems, and extend our geographic range. This enhances our ability to help enterprises implement hybrid and multi-cloud strategies.
Expanded capacity in existing markets
The 12 markets where the deal bolsters an existing Equinix presence are Atlanta, Boston, Chicago, Dallas, Denver, Los Angeles, Miami, New York, Sao Paulo, Seattle, Silicon Valley and Washington. The acquired Verizon facilities will tie into existing campuses in these markets, expanding capacity to support customer growth, while increasing the interconnection options inside newly combined – and richer – industry ecosystems.
Accelerated Latin American growth
One of the key Verizon facilities in the deal is Miami NAP of the Americas (NOTA). It has 90 global networks interconnecting to 150 countries and hosts the termination point of 15 subsea cables systems. This is a key gateway to Latin America. In addition, Verizon's Sao Paulo site is a cloud, network and financial hub in Latin America, and will be directly connected to our three Sao Paulo data centers after close. The Bogota site establishes us in Colombia, which has the highest number of subsea cable landings in Latin America and where 94% of internet traffic is driven by international content. Structure Research estimates the value of Latin America's retail colocation market was $445 million in 2015 and will double by 2020. We want our customers to benefit from more access to this burgeoning marketplace.
Enriched government sector relationships
The Culpeper site is a highly secure facility with a heavy concentration of government customers. It is a key location for federal IT initiatives and the federal cloud market, which is projected to grow at a compound annual growth rate of 21% through 2019.
The Verizon deal is estimated to close in mid-2017, subject to customary closing conditions. The 175 data centers we'll run by then is a 58% increase from the 111 we started with in 2016. By any measure, it's astonishing growth in a short period. But it's also smart growth, and it's precisely aligned with our history of expanding today to meet our customers' interconnection needs tomorrow.
Article by Karl Strohmeyer, Equinix blog network