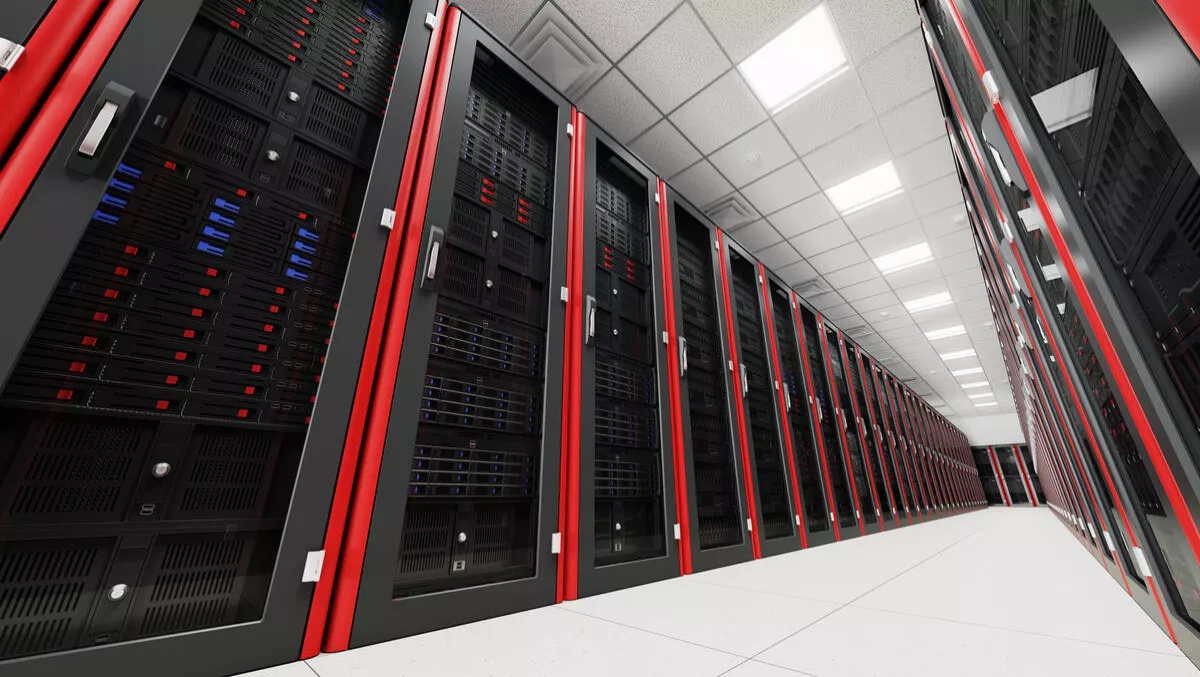 How data center pod frames can shorten IT room deployment time by over 20%
Mon, 16th Oct 2017
FYI, this story is more than a year old
By Julia Gabel, News Editor
Every day your data center isn't operational is another day you're not generating revenue or getting that critical business application online.
If you're a colocation data center, not having the IT space ready can mean the difference of getting that new client or not…
While there is quite a bit of variation from one project to the next, in many data centers today, you find ceiling grid systems used to support and distribute cables throughout the IT space, you see raised floors filled with power and/or network cables, blocking airflow, and you see containment systems mounted directly to IT racks (if they have containment at all).
These practices have a number of negative impacts to cost, flexibility, and efficiency, but in this blog, I want to focus on their implications to the project timeline, and discuss an alternate approach to accelerate the deployment time.
My colleague, Patrick Donovan, - I recently published a white paper, Analysis of How Data Center Pod Frames Reduce Cost and Accelerate IT Rack Deployments, to discuss, among other things, how this project time line can be reduced by over 20% using free standing pod frames (that are independent of the IT racks) - an approach that reduces much of the construction work, and makes it more of an assembly project.
In the paper, we analyze a 1.3MW data center, and compare two IT room deployments:
Traditional approach
Network cabling distributed overhead on ceiling grid structure/ladders, power distributed from RPPs under the raised floor to each rack, containment mounted to the IT racks
Pod-frame approach
Network and power distributed on support cantilevers on the pod frames; containment mounted to the pod frames
Schedulers from Schneider Electric's design build services team created project timelines and Gantt charts for the two alternatives.
While many of the steps remain unchanged for the installation of these two IT rooms, there were some key differences that ultimately resulted in 21% savings.
This included:
Reduced ceiling grid work: No ceiling grid was needed directly over each IT pod, so the time to install the Unistrut grid system was reduced from 8 days down to 4 days.
Eliminated under-floor cable trays and cutouts: We assumed a raised floor in both scenarios, but in the traditional design, the added steps of installing under-floor cable trays, making cutouts in the tiles for the cables, and placing grommets and brush-strips in the cutouts are necessary. This added 7 days of labor.
Faster installation of power whips: Running power whips from panels over ladders on cantilevers (on the pod frame) to the IT racks is simpler and quicker than running power whips from RPPs under the floor, laid in cable trays, then pulled up through floor cut-outs to the IT racks. This was estimated to save 2 days of labor.
The savings with the frame-based approach can be even greater if you factor in the installation of the IT equipment, since IT equipment work including unboxing, de-trashing, installing, and plugging the equipment into racks can all be done in parallel to the pod assembly.
In contrast, these activities would generally be done upon project completion for the traditional design, since the racks are a necessary part of the construction of traditional containment.
Article by Wendy Torell, Schneider Electric Data Center Blog