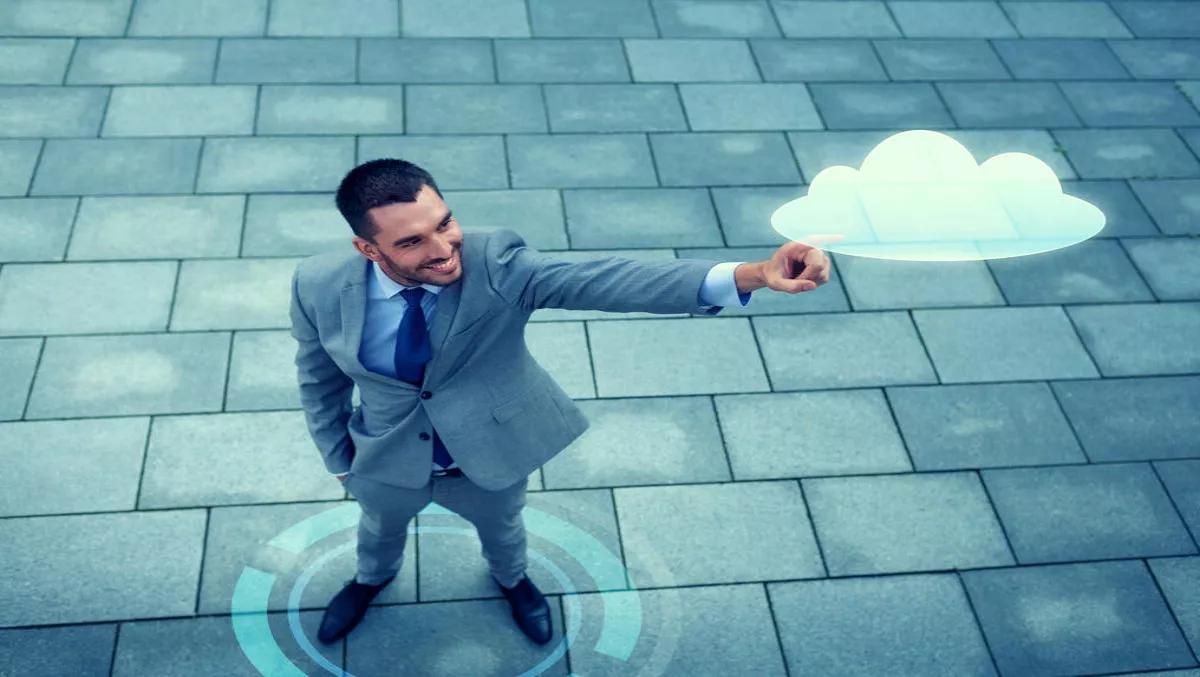 How the cloud is driving digital transformation
All indications are that 2016 was a watershed year in enterprise cloud computing growth. According to Synergy Research Services, cloud services markets are now growing three times faster than cloud infrastructure hardware and software.
However, IaaS and PaaS operators and vendors did not do too badly - by the end of September 2016, major IaaS and PaaS revenue grew by a whopping 53%, reaching $148 billion. Hosted private cloud infrastructure came in second with 35% revenue growth, followed by SaaS at 34%.
Synergy Research Group's founder and Chief Analyst Jeremy Duke called 2016 "the year that cloud started to dominate many IT market segments.
"Major barriers to cloud adoption are now almost a thing of the past, especially on the public cloud side," Duke said. "Cloud technologies are now generating massive revenues for technology vendors and cloud service providers and yet there are still many years of strong growth ahead.
It's about digital transformation
Synergy Research was not alone in finding the cloud increased businesses' bottom-line in 2016. In September, Gartner published research indicating increases in cloud adoption are saving enterprises money and accelerating IT and business transformation.
According to Gartner, cost savings are significant incentives for cloud growth, with organisations saving an average of 14% through cloud migration.
Gartner also found that rapid IT and business transformation are major incentives for jumping into the cloud. Companies are recognizing the tactical benefits of public cloud cost savings and innovation, as well as the value of being able to establish a strategic foundation for future applications and digital business processes. Gartner also predicted that hybrid cloud will dominate these enterprise deployments.
We at Equinix also see multi-cloud convergence hitting a tipping point and the cloud as a major catalyst for changing how enterprises will do business in the emerging global digital economy.
Overcoming cloud adoption barriers
Still, cloud adoption barriers remain, even as it steadily moves forward within the enterprise. Gartner reports that "security and/or privacy concerns continue to be the top inhibitors to public cloud adoption, despite the strong security track record and increased transparency of leading cloud providers.
However, according to Ed Anderson, research vice president at Gartner, "Gartner's position on cloud security has been clear - public cloud services offered by the leading cloud providers are secure. The real security challenge is using public cloud services in a secure manner.
One of the ways businesses can use the cloud more securely is through direct, dedicated interconnections between network and cloud providers and users and data, bypassing the hacking and performance risks of the public internet.
Hybrid and multi-cloud integration and management are also often considered hurdles in initial cloud deployment, and maintaining high-level performance is another challenge.
Leveraging dense ecosystems of network, cloud and IT service providers can help with cloud integration by enabling more direct interconnection to a rich choice of cloud migration services and providers.
Moving enterprise IT infrastructure to the edge, where proximate, direct cloud and carrier interconnections can be deployed via growing numbers of concentrated cloud/network provider and business ecosystems, is a great way achieve lower latency.
It also brings enterprise IT services closer to globally dispersed employees, partners, customers and things, and the massive amounts of data they create.
And as organisations move further into hybrid and multi-cloud environments, high-performance, direct and secure interconnection will be critical to a viable user and business digital experience.
Article by Jim Poole, Equinix blog network