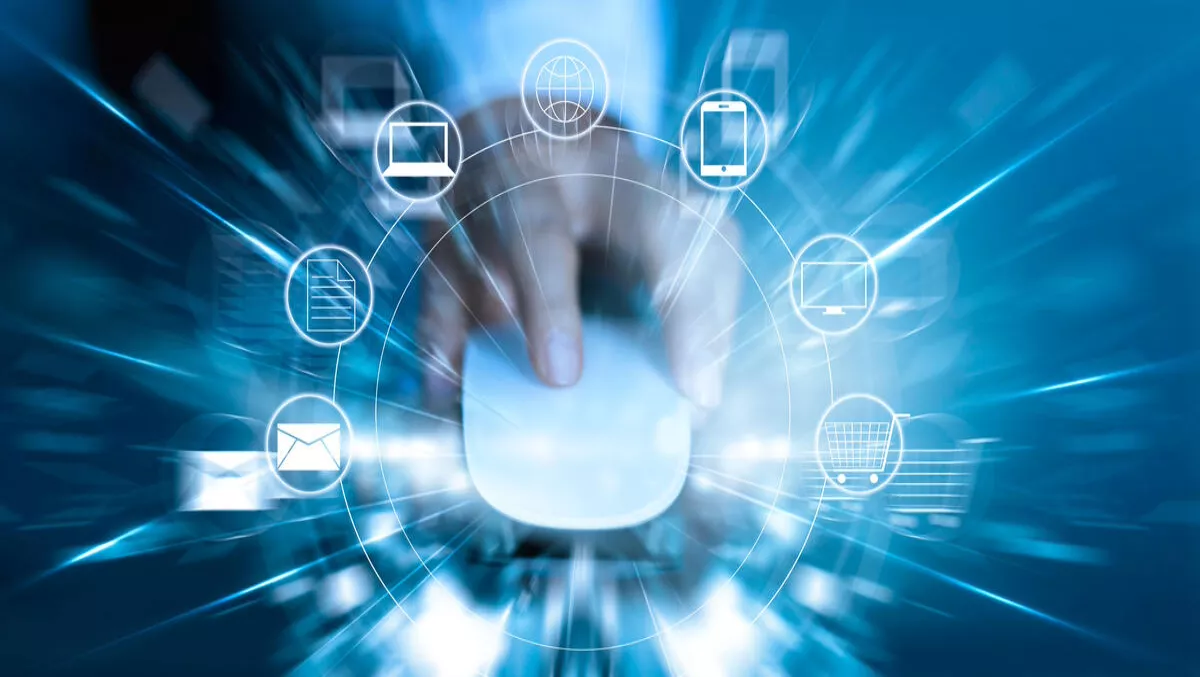 How 8 years of tech innovation has changed gov't IT
As the capabilities of digital technology have evolved, along with our expectations, the federal government has made several critical changes since 2008 in an effort to best manage and capitalize on it. That's included establishing new leadership positions, mandates and priorities, as well as creating standards for technology adoption, operation and security.
Here's a rundown of some of the key changes in federal IT since 2008:
The Chief Technology Officer of the United States
President Obama proposed creating the position of chief technology officer (CTO) of the U.S. during his campaign in 2007, pitching it as a way to "bring government into the 21st century.
His goals for the position included ensuring the safety of government networks, helping agencies meet transparency requirements, and achieving interoperability of key government functions between local, state and federal agencies.
Aneesh Chopra, Virginia's former Secretary of Technology, was appointed the first CTO of the U.S. in 2009. He developed a nationwide broadband network to link government agencies and established a set of Internet Policy Principles, including calling for a Consumer Privacy Bill of Rights.
Todd Park succeeded Chopra in 2012 and emphasized using open government data to develop innovative apps. He also started a program to bring outside innovators into government for "tours of duty.
Megan Smith, a former Google executive, was the first CTO of the U.S. to come from the private sector when she was appointed in 2014. The White House website describes her focus as "how technology policy, data and innovation can advance the future of our nation.
Cloud First
In 2010, the White House enacted a "Cloud First" policy to accelerate cloud adoption across federal agencies. The policy requires agencies "to evaluate safe, secure cloud computing options before making any new investments.
In a paper outlining the federal cloud computing strategy, the White House described the government's IT environment as hampered by duplicative systems, low asset utilization, fragmented resource demand and long procurement lead times.
It also listed a now-familiar array of possible cloud benefits, including the ability for agencies to pay only for computing resources they consume, to scale to match requirements or budget constraints, and to generally become more efficient, agile and innovative.
A CIO magazine article last year on the progress implementing Cloud First reported that procurement and management challenges remain, as do security concerns about protecting sensitive data.
Federal agency CIOs also said they were continuing to refine their understanding of which applications were a good fit for cloud.
Federal Risk and Authorization Management Program (FedRAMP)
FedRAMP, launched in 2012, was a response to challenges that administrators experienced incorporating the cloud into the federal IT infrastructure.
According to the FedRAMP website, problems with federal cloud adoption procedures included redundancy, cost, time to implement, inconsistency and an inefficient risk management approach.
FedRAMP principles, devised in collaboration with cloud security and industry experts, focused on developing and implementing a standardized approach to security assessment, authorization and the continuous monitoring of cloud products and services.
Among FedRAMP's goals:
Accelerate the adoption of secure cloud solutions through reuse of assessments and authorizations
Increase confidence in the security of cloud solutions
Ensure consistent application of existing security practice
Increase automation and near real-time data for continuous monitoring
The Data Center Optimization Initiative
In 2010, the federal Office of Management and Budget launched an initiative to promote green IT by reducing the energy and real estate footprint of government data centers.
That initiative was superseded in 2014 by the Data Center Optimization Initiative, which prioritized optimizing current facilities, consolidating inefficient infrastructure and (in alignment with the Cloud First policy) transitioning to more efficient infrastructures, including possible cloud infrastructures.
The initiative lays out specific goals for the end of fiscal year 2018, including a 25% reduction in government-wide annual costs attributable to physical data centers, a 52% reduction of federal data center inventory and a 31% reduction in the gross floor area occupied by data centers. Data centers that can't meet power efficiency goals or pose security challenges are to be shuttered first.
Equinix can help federal IT executives and professionals navigate the major and ongoing changes initiated by these new policies, personnel and programs.
Our 10 Washington metro areas data centers are reliable and secure destinations for government agencies, hosting companies, and network and cloud providers, and they also offer a range of colocation, interconnection and support services.
Multiple layers of security at each Equinix facility ensure customer deployments are safe and secure, and our physical and environmental controls ensure federal customers are compliant with all government data security and privacy mandates.