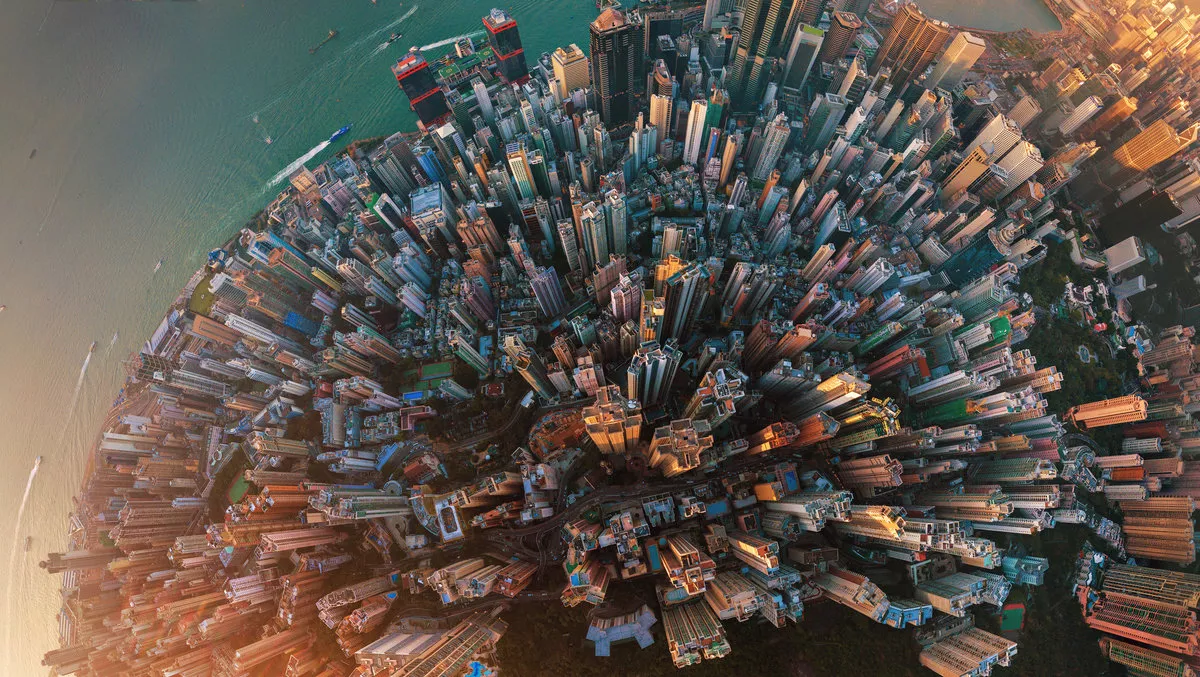 HCG to help transform Hong Kong into a smart city
Fri, 24th May 2019
FYI, this story is more than a year old
ICT service provider and line operator HGC Global Communications is continuing its push into the smart solutions market, in line with the government's aim of transforming Hong Kong into a smart city.
As the new era of 5G approaches, and as the internet of things reaches mass penetration, HGC says Hong Kong is well on track to becoming a smart city. The first step is to establish reliable network connections – which is something that HGC says it is well-placed to manage, with strong infrastructure network and coverage with minimal latency.
In order to prepare the city for its transformation, HGC will introduce three smart solution categories: smart lampposts, smart property management, and smart recognition.
"Being a prominent international telecom operator with 22 overseas offices and business spanning five continents, HGC hopes to extend the local success and experience to worldwide and also promote the brand image of Hong Kong," says HGC chief executive officer Andrew Kwok.
HCG will develop smart lampposts as part of phase I of the government's smart lamppost scheme.
"A smart lamppost is so much more than its traditional counterpart. Designed, manufactured and deployed by Ticktack Technology Limited, smart lampposts are a multifunctional lighting solution in line with Smart City development and future 5G applications," HCG states.
The company will provide network connectivity and various smart solutions, including big data collection on nearby traffic with the help of 360-degree cameras and inbuilt edge-computing systems installed in the smart lampposts. The results will be uploaded to a cloud database using safe and reliable network lines for further integration and statistics.
HCG is also looking to provide additional smart applications for lampposts, including real-time data collection on noise, air quality, humidity, temperature, and wind speed.
"These monitoring applications can help improve the local environment, while wireless networks can provide GPS information and Wi-Fi to passers-by."
Smart building management includes automated electronic equipment, advanced sensors, and stable internet in large properties such as commercial buildings and housing estates.
"Real-time data on temperature, brightness, air quality and power sources can be collected, and anomalies, such as seepage, leakage, smoke and fire, can be tackled immediately. Moreover, big data can be uploaded and stored on a cloud platform so customers can access it anytime, anywhere. Contingency plans can be made in advance and better measures can be enacted for the future. Sensor technology can also be used for elderly care and security. Smart technology saves energy and human resources, improves efficiency and is generally cost-effective.
Smart recognition, including technologies such as facial recognition, leverage artificial intelligence. HGC sees smart recognition benefits that can be tailored to specific industries. For example in security, identity verification and behavioural analysis could be used for customer segments.
"This service is especially useful to retailers, who may wish to raise their brand image and optimise customer experience by analysing relevant customer data, such as facial expressions and gestures.
HGC will help customers manage and monitor the application of smart technologies and analyse big data for a range of purposes. The company says that customers will be able to focus on expanding their businesses while leveraging the positive changes and new-found convenience brought about by technology.