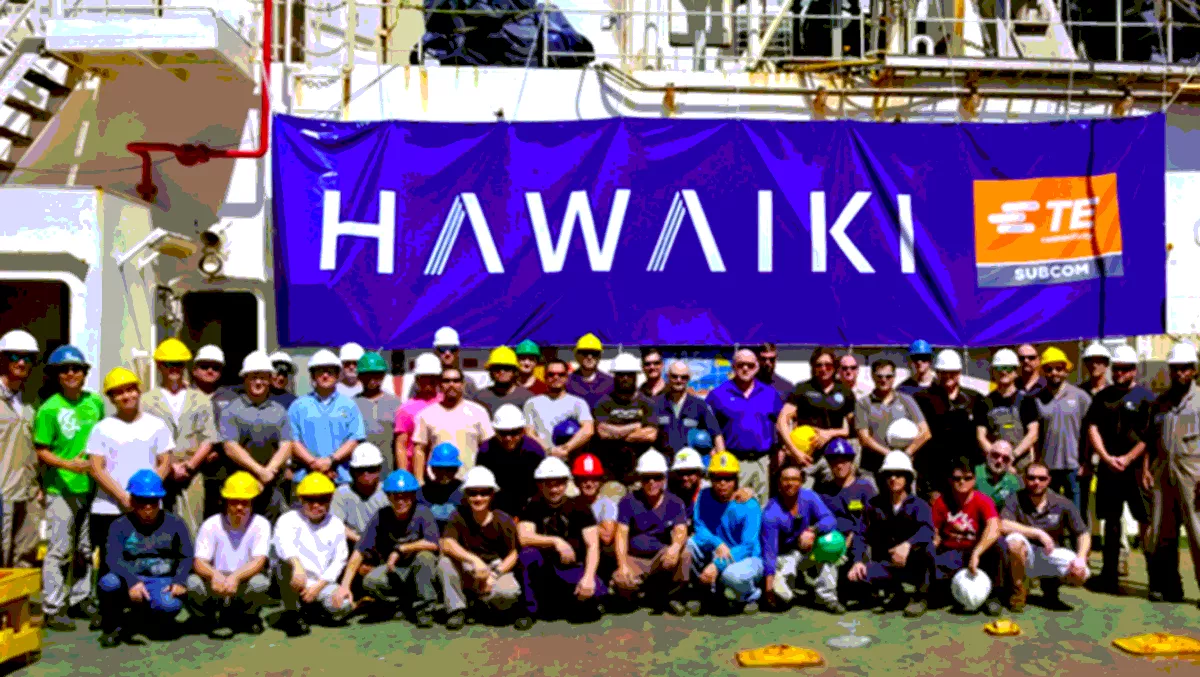 Hawaiki cable connecting the US and the Pacific gets turbo boost
In July this year the consortium behind the Hawaiki project announced the gigantic 15,000 kilometre subsea cable open for business.
Already it has attracted support from a number of heavyweights including AWS, Vodafone, and REANNZ. The cable provides an ultra-fast link between Australia, New Zealand, the Pacific, and the United States, and now it's going to be made even faster.
Hawaiki Submarine Cable LP has opted for Ciena's GeoMesh Extreme solution based on Waveserver Ai and various packet-optical networking platforms with the goal to optimise connectivity.
"As the provider of the largest and fastest link between Australia, New Zealand, and the U.S., we recognise our customers' need for innovative capacity solutions that support a shorter time-to-market and improved revenue generation," says Hawaiki Submarine Cable LP chief executive officer Remi Galasso.
"Our collaboration with Ciena will allow us to both scale our infrastructure with minimal operational complications and meet market requirements for greater connectivity and diversity across the Pacific.""
According to Ciena, almost 99 percent of transoceanic data traffic is undertaken via undersea cables, which means it is crucial for network operators to be confident their submarine cable investments are up to the task of meeting their customers' bandwidth requirements.
When the cable opened for internet traffic in July, it was delivering an initial 43.8 terabits per second additional capacity to the market. The cable will now be upgraded with Ciena's GeoMesh solution, which the company asserts will result in the lowest cost per transported bit and up its game to 67 terabits per second in transmission speeds.
Furthermore, with Ciena's 6500 Subamarine Line Terminating Equipment (SLTE) as well as the Waverserver Ai platform – both powered by WaveLogic Ai – the Hawaiki cable will be equipped to scale from 1GbE, 10GbE, and 100GbE services over 200G and 250G wavelengths.
"Hawaiki is making its mark in the Pacific region by delivering greater connectivity, diverse routes and competitive pricing that are greatly benefitting local businesses and consumers," says Ciena vice president and Asia Pacific and Japan general manager Rick Seeto.
"Ciena's optical and packet networking platforms will serve as a great complement to Hawaiki's already extensive submarine network, addressing and adapting to the modern requirements of a bandwidth-hungry environment."
Hawaiki is the only carrier-neutral bandwidth supplier in the Pacific submarine cable market, and the first subsea cable between the US west coast and Oceania that has been optimised to support coherent wavelength technology.