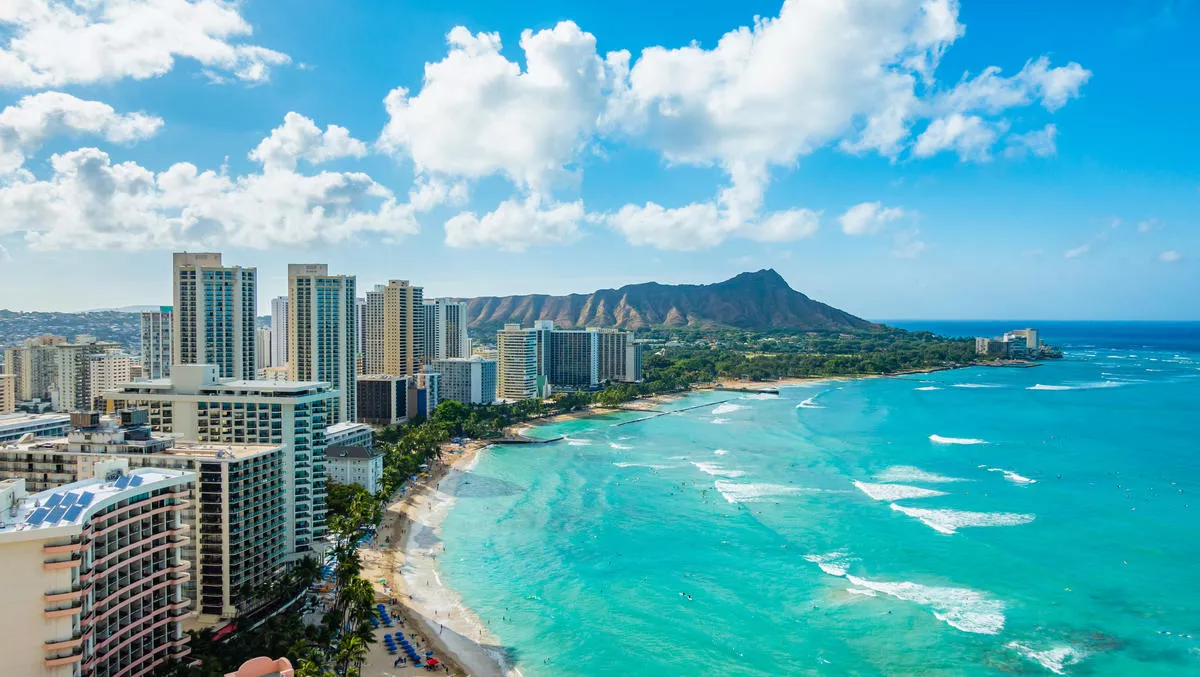 Hawaiian Telcom & Hawaiki extend capacity between APAC & the US
FYI, this story is more than a year old
Hawaiki Submarine Cable LP and Hawaiian Telcom have signed an international capacity agreement for the Southeast Asia-United States (SEA-US) trans-Pacific fiber cable, which runs from Guam to Los Angeles.
In conjunction with the JGA-South cable linking Australia (Sydney) with Guam, the SEA-US cable adds Hawai'i, and the United States (Los Angeles) as connection points. This then connects to ground cables at the Los Angeles landing point with Seattle and Hillsboro.
The end result is a new route linking Sydney, Guam, Hawai'i and Los Angeles, offering greater connectivity and route diversity to organisations operating between Australia and the United States.
The 7000-kilometer JGA-South cable went into operation in March 2020, while the SEA-US cable has been running since August 2017. The SEA-US cable is also owned by a number of regional telecommunications firms, including Hawaiian Telcom.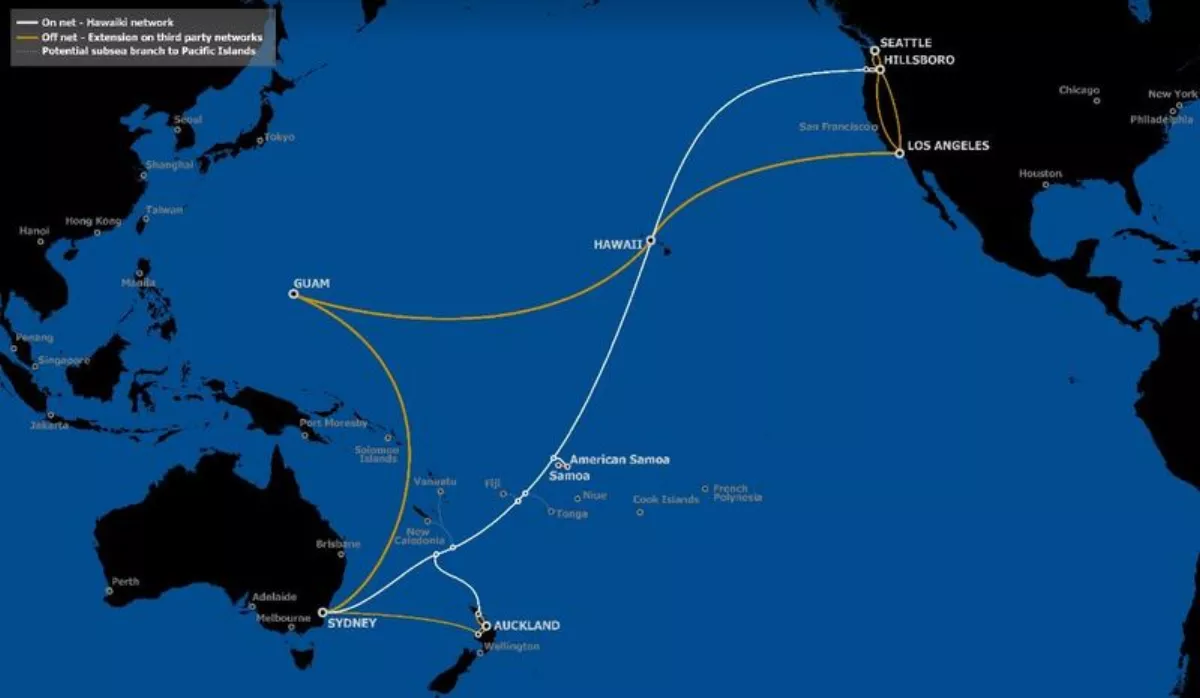 "We're pleased to support another provider by offering capacity to Hawaiki, enabling them to offer more diversity and service options to their customers," says Hawaiian Telcom vice president of carrier services, Gary Peddicord.
"Our Trans-Pacific network and terrestrial network in Hawai'i complement other carrier's systems to allow connectivity not only in Hawai'i but throughout the Pacific Basin.
Now with the upgraded configuration between JGA-South and SEA-US, the route complements Hawaiki's existing Transpacific cable, which links New Zealand, Australia, Hawai'i and mainland United States with a design capacity of 67 Tbps.
"This expansion announced today marks a new milestone for Hawaiki, greatly increasing both our reach within the Pacific region and the flexibility of our industry-leading network infrastructure," comments Hawaiki CEO, Remi Galasso.
"Thanks to the great work we've been able to do with our valued Pacific-partner, Hawaiian Telcom, we're now able to provide our customers with powerful new options in terms of capacity products, delivery points and route diversity.
Hawaiian Telcom has also been hard at work improving its local fibre infrastructure systems. Last month the company announced that it would purchase inter-island submarine and middle-mile terrestrial fiber infrastructure assets currently owned by the bankruptcy estate of the Paniolo Cable Company.
The purchase, worth US$50 million, will strengthen the telco provider's existing network and add fiber footprint of more than 400 miles.
Hawaiian Telcom adds, "The acquisition will enable access to these underutilized assets, strengthen the diversity of network connections, and support Hawaiian Telcom's continued broadband expansion statewide.
Sandwich Isles Communications (SIC) is not part of the acquisition and will continue to service its customer base, which includes its customers on the Hawaiian Home Lands.
The company has funnelled more than US$500 million in its statewide fiber network since 2010.