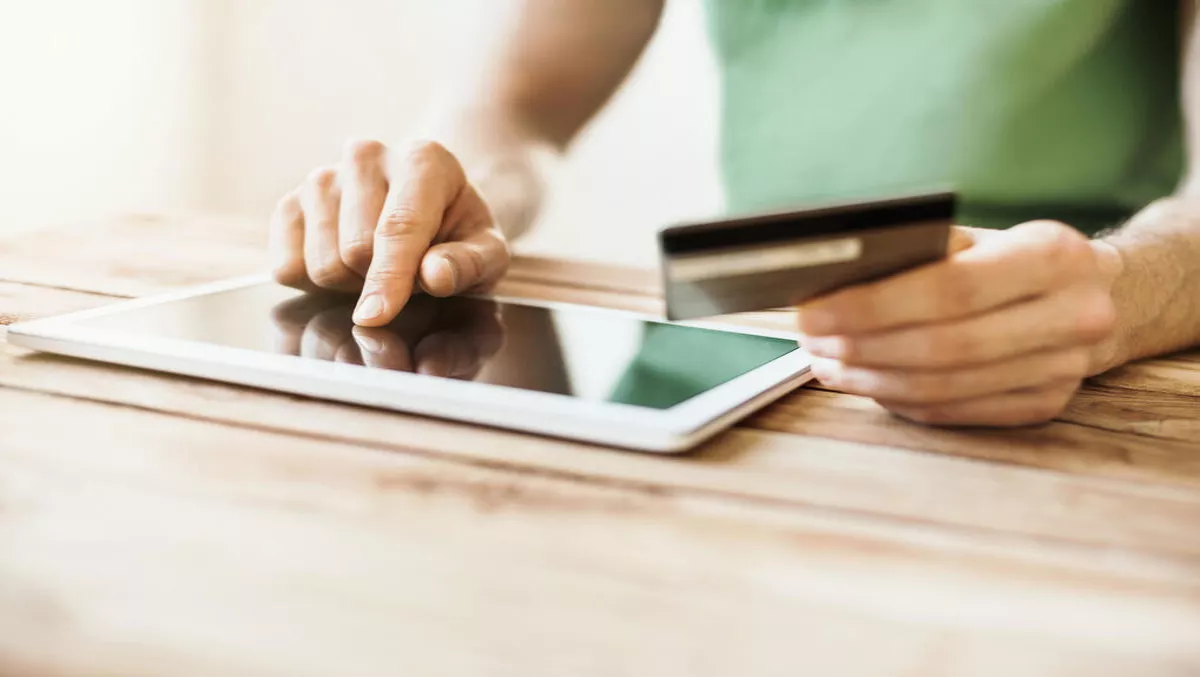 Harnessing a AWS hybrid cloud architecture in the digital payments ecosystem
FYI, this story is more than a year old
Both incumbent and new, disruptive digital payments companies are leveraging Infrastructure-as-a-Service (IaaS) solutions from public cloud providers to enable digital transformation in their businesses.
Digital payments applications require consistent performance, scalability, security and reliability, and as a result, financial services companies are turning to public IaaS clouds to harness many of those capabilities.
However, some organisations are hesitant to put 100% of their applications in the cloud, either for security reasons or because few digital payments applications can or should be completely virtualized.
As a result, companies are separating different parts of the payment stack so they can use both cloud and traditional "bare metal" deployments in a hybrid fashion as needed, at a lower cost.
The hybrid, public/private cloud model is an important part of a digital payments company's overall architecture strategy. Hybrid cloud infrastructures provide an essential platform for accessing massive compute and storage resources.
They also allow organizations to segment workloads over multiple networks and clouds (data on one and applications on another), and route traffic to other partners and customers.
In addition, IaaS providers, such as Amazon Web Services (AWS), allow digital payments companies to leverage their differing strengths and benefits, and still comply with company, industry and government security policies and regulations (e.g., PCI DSS, SOC, ISO).
An interconnection-first, hybrid cloud strategy offers digital payments companies greater performance, scalability, security and reliability, while enabling them to deploy their own infrastructure or leverage AWS Direct Connect on Platform Equinix.
Harnessing an Interconnection Oriented Architecture (IOA) strategy, deployed on Platform Equinix, empowers IT organisations to take advantage of AWS solutions in any cloud implementation model public, private or hybrid via direct and secure interconnection.
The resulting more flexible, hybrid cloud infrastructure can deliver the speed, scalability, security and reliability that is required by a digital payments ecosystem.
Equinix recently announced that it has become an Advanced Technology Partner in the AWS Partner Network (APN), the highest level an APN Technology Partner can achieve.
This underscores Equinix's ongoing commitment to serving AWS customers by providing direct and secure access inside its global footprint of International Business Exchange (IBX) data centers.
Increasingly, we see the hybrid cloud model of AWS and Equinix being used across several sub-segments of the digital payments ecosystem within our combined worldwide customer base.
In many of these use cases, financial service companies are harnessing direct and secure interconnection between Platform Equinix and AWS to achieve the following business-critical initiatives:
Expand connectivity with business partners, networks, other cloud providers and customers
Make legacy and native cloud applications more accessible to employees, partners and customers
Position data and analytics closer to AWS to store and analyze the massive amounts of digital payment data that is being created inside and outside of the cloud
The following use cases demonstrate how various financial services companies are turning to AWS and Equinix to deploy their digital transformation strategies.
Fast, foolproof fraud services
A fraud services company that offers a full range of fraud prevention solutions to online retailers and retail services, collects, stores and analyzes the digital fingerprints of devices before and during checkout.
The company is then able to provide retailers and payment service providers with a fraud score and prevent transactions from fraudulent devices and systems used by bad actors.
Performance and instantaneous speed is critical for the fraud prevention service, especially in industries such as on-line gaming where in-game purchases are instantly consumed.
Being adjacent to AWS inside of an Equinix IBX data center, the company gains low-cost, cloud-based storage for its increasingly vast volume of non-personally identifiable data used to create fraud scores on different devices.
At the same time, its presence on Platform Equinix gives the company access to a dense ecosystem of network providers needed to deliver low-latency connectivity for faster response times.
Scalable mobile, point of sale (POS) system
A global mobile, POS solution company depends on AWS to deliver its application to its merchant customers worldwide. AWS provides a competitive advantage to this company as seasonal or secular trends may create spikes in its buy-sell transactions and it can scale compute resources within AWS to cover those bursts in purchasing activity.
When there are not wide variances in surges, the company can predictably manage its costs and resources for its underlying infrastructure on an ongoing basis.
However, when surges in application usage, unpredictable bandwidth and unplanned downtime strike, the company maintains business continuity by keeping payment data on its own systems on Platform Equinix, adjacent to the AWS cloud on a global scale.
Not only can the company securely and reliably keep its payment data on its own systems in Equinix, it is also able to quickly and securely interconnect with the major credit card companies it requires that also have a global footprint in Equinix.
Safe payment systems for buyers and sellers
A leading payment processor that was "born" in AWS delivers the ability to accept payments from hundreds of thousands of customers globally via multiple platforms – online, in-app and mobile.
Capturing and authorising payment transactions involve several parties that must securely transmit data between each other.
In order to provide strong authentication and hardened security between its application in AWS and its payment partners, the payment processor needed to deploy a Hardware Security Module (HSM) to ensure increased security for the data that's being exchanged.
The company decided to locate its HSMs in several of Equinix's PCI-compliant data centers in strategic markets because it could directly and securely connect to AWS via Direct Connect in those facilities.
Now that the company has established its physical network on Platform Equinix, they are also able to harness direct, private interconnection with other payment providers that are also colocated inside of Equinix
Optimized back office application reliability
A leading card issuer is leveraging Platform Equinix to access AWS for its enterprise and back office applications across multiple AWS availability zones.
The company is comfortable with public cloud for many of its non-payment-related applications.
It is able to reduce hardware costs and quickly add more compute power in AWS for its back office applications on an as-needed basis, while at the same time continue to run its primary transaction business on its own hardware inside of Equinix.
Whether your business was born in the cloud, or you're migrating applications from your own data center to the cloud, or you're just getting started, Equinix can provide you with an on- and off-ramp to AWS and critical partners in its financial services ecosystem.
This will empower your financial services business to build a fast, scalable, safe and reliable hybrid cloud infrastructure.
Article by John Knuff, Equinix blog network