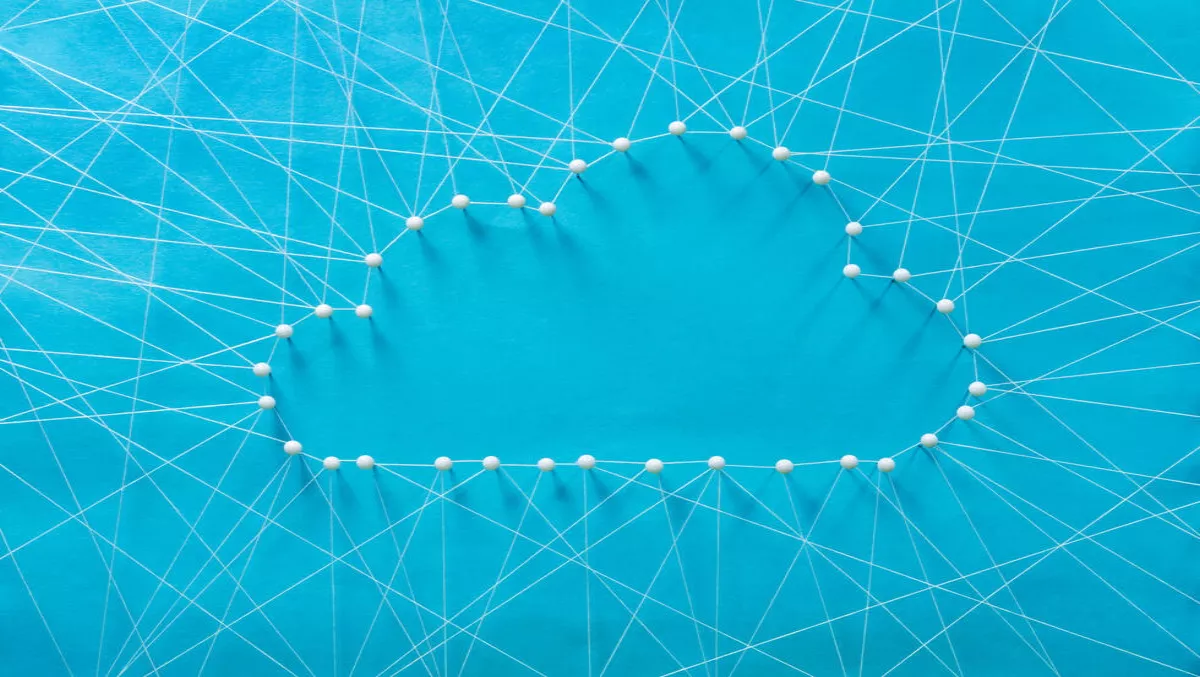 Harness the rise of edge-based collaborative communities
FYI, this story is more than a year old
It's no secret that digital transformation is shaking up the corporate status quo.
With the steady maturation of ubiquitous cloud computing, coupled with ever-increasing sources of real-time information, multiple industries have completely reinvented how they do business.
Inventory management, dynamic supply chains, disease surveillance, automated industrial sensors, high-frequency trading and countless other examples of collaborative digital exchange continue to fuel a growing "need for speed.
At the crux of all of this is the production, sharing and consumption of real-time information. Data, a once highly coveted asset traditionally stored in a basement data center for internal consumption, is now being leveraged as a form of currency in the digital economy.
A consumer who pauses momentarily to check his/her bank account, the weather forecast or an email on a smartphone thinks nothing of where that information was culled from to produce that near-instantaneous insight with an exceptionally high degree of accuracy.
Unbeknown to the user, the resulting composite information was sourced from multiple digital economy participants that provide the hosting, transport, advertising, analytics and display of this information that is now available at our fingertips.
The emergence of collaborative communities
To enable this seemingly instantaneous exchange of information, a new collaboration approach is critical. "Collaborative communities" harness the power of proximity not only to meet the demands of the digital economy, but to exceed them.
By abandoning the isolated data centers of the past, businesses are realizing that they can gain a proximal relationship to partners, service providers, applications, data and networks that exponentially expands their opportunities and growth.
This real-time exchange of information is sometimes misconstrued as a virtual intersection point in cyberspace. In reality, it takes place within the physical confines of the more than 175+ Equinix International Business Exchange (IBX) facilities strategically located across the globe, where ecosystems of business partners reside just across the aisle from each other.
At Equinix, businesses can leverage an Interconnection Oriented Architecture (IOA) strategy deployed on Platform Equinix. An IOA is a proven and repeatable architectural framework that directly and securely connects people, locations, clouds and data.
It is allowing today's enterprise and service providers to re-architect their IT infrastructures from siloed and fixed to integrated and dynamic.
One of the first practical examples of this came in the early 2000s, when trading partners within various financial exchanges were depending primarily on internet-based communications, which was a less-than-ideal transfer medium for the real-time communication speeds this highly specialized industry required.
In an effort to accelerate trading volumes, many of these trading partners, often separated by hundreds or thousands of miles, decided to colocate their trading applications within Equinix, where direct, high-speed, low-latency connections could be made between partners, often within a few feet between their respective demarcation points.
As a result, a universally adopted high-frequency trading platform was born.
Because of the efficiencies, performance gains and expanded capacities this proximal, edge-based, digital trading ecosystem ultimately enabled, financial services interconnection is now measured in single-digital microseconds, a critical measure of success.
Digital choice reigns
While speed remains a major factor in digital economy viability, choice among digital partners and technologies is equally important. We've long recognized the importance of choice as Equinix was founded on the premise of carrier neutrality.
We provide an equal playing field for thousands of service providers who cater to a growing population of edge-based customers – all of whom are seeking close access to a plethora of network, cloud and managed service providers, as well as business partners.
Proximal interconnection is the glue
Leveraging vendor neutrality, our global customers have at their immediate disposal an inherently competitive and innovative digital business exchange with numerous horizontal and vertical industry partners.
Proximal interconnection is our goal for all who do business here. According to the Gartner report, "Colocation-Based Interconnection Will Serve as the 'Glue' for Advanced Digital Business Applications":
"Digital business is enabled and enhanced through high-speed, secure, low-latency communication among enterprise assets, cloud resources, and an ecosystem of service providers and peers.
Architects and IT Leaders must consider carrier-neutral data center interconnection to integrate as a digital business enabler.
And as curators of this global intersection point between the buyers and sellers of digital services, we've differentiated ourselves with the application of emerging technologies (e.g., API-integration, software-defined networking, dynamic service orchestration), and a host of other innovations. We leverage these technologies to continually enhance Platform Equinix.
We've extracted, distilled and published best practice approaches from our enterprise and services provider customers for designing regionally distributed, edge-based deployments of network, security, data and applications to achieve optimal performance and user experience.
Article by Don Wiggins, Equinix blog network