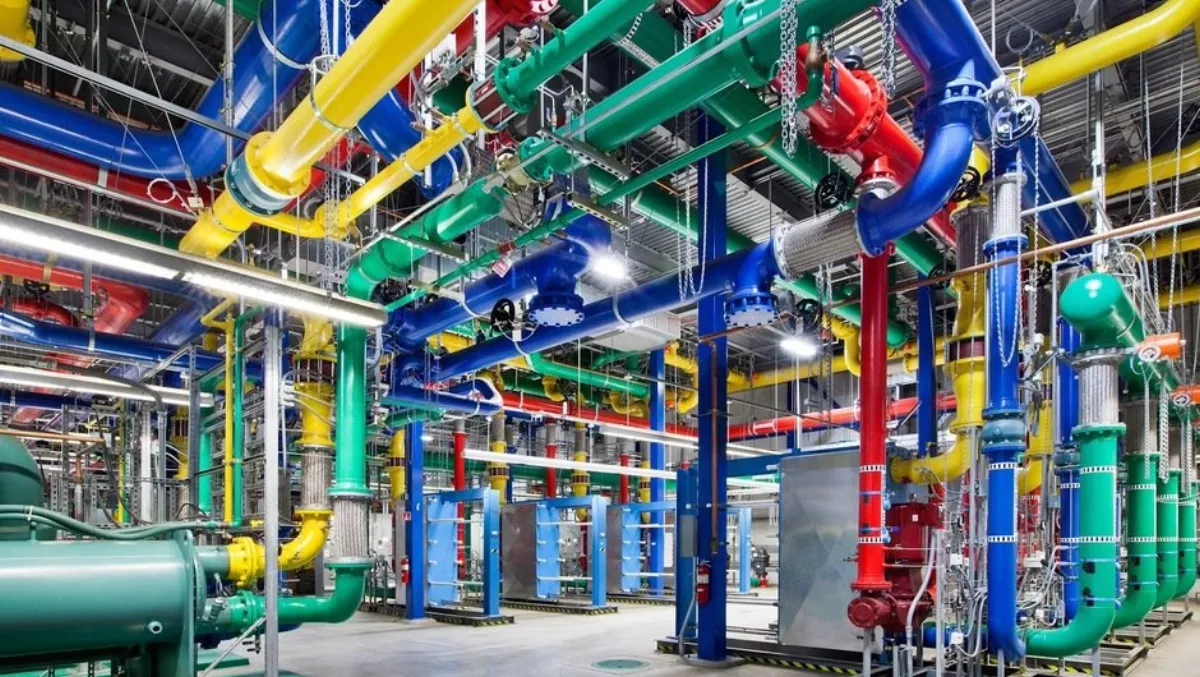 Google reveals steps towards data center sustainability
FYI, this story is more than a year old
Google's large network of data centers spans Asia, the Americas, and Europe – but how does it keep its 24/7 uptime as sustainable as possible? In a recent blog, the company outlined some of its tricks.
At present, a Google data center uses 50% less energy than a typical data center, and it also delivers seven times more computing power than it would have done five years ago, explains Google's sustainability officer Kate Brandt.
Artificial intelligence plays a large part in Google's data center cooling systems. Every five minutes, the cloud-based AI takes a snapshot of a cooling system, feeds it into a neural network, and predicts how potential actions could affect future energy consumption. The AI then works out what action can minimise energy consumption and how those actions meet safety measures. Brandt says that the AI has already resulted in 30% energy savings so far.
Data centers are often built using parts of older, retired servers – a process known as circularity. " In our data centers, we use components from old servers to upgrade machines and build remanufactured machines with refurbished parts," says Brandt.
Google is also committed to using renewable energy. In 2017, the company matched 100% of its operations' electricity consumption with purchases of renewable energy.
"This means that for each unit of energy we used that year, we purchased an equivalent unit of energy from a renewable source, such as wind or solar," explains Brandt.
"When we buy renewable energy, we only do so from projects that are constructed for Google. This helps us bring on new clean energy supply to the grids where we operate our facilities."
While that may just be a taster of what Google is up to behind the scenes, Brandt says that the company's sustainability work is never over.
"When we think long term, we're working toward directly sourcing carbon-free energy for our operations-—24 hours a day, seven days a week—in all the places we operate. Already, we're working with governments and utility companies to chart a course toward making a 24x7 carbon-free grid a reality so more companies and people can decrease their carbon footprint. We know that it is the right path forward, and we have just begun."
Related stories
Top stories