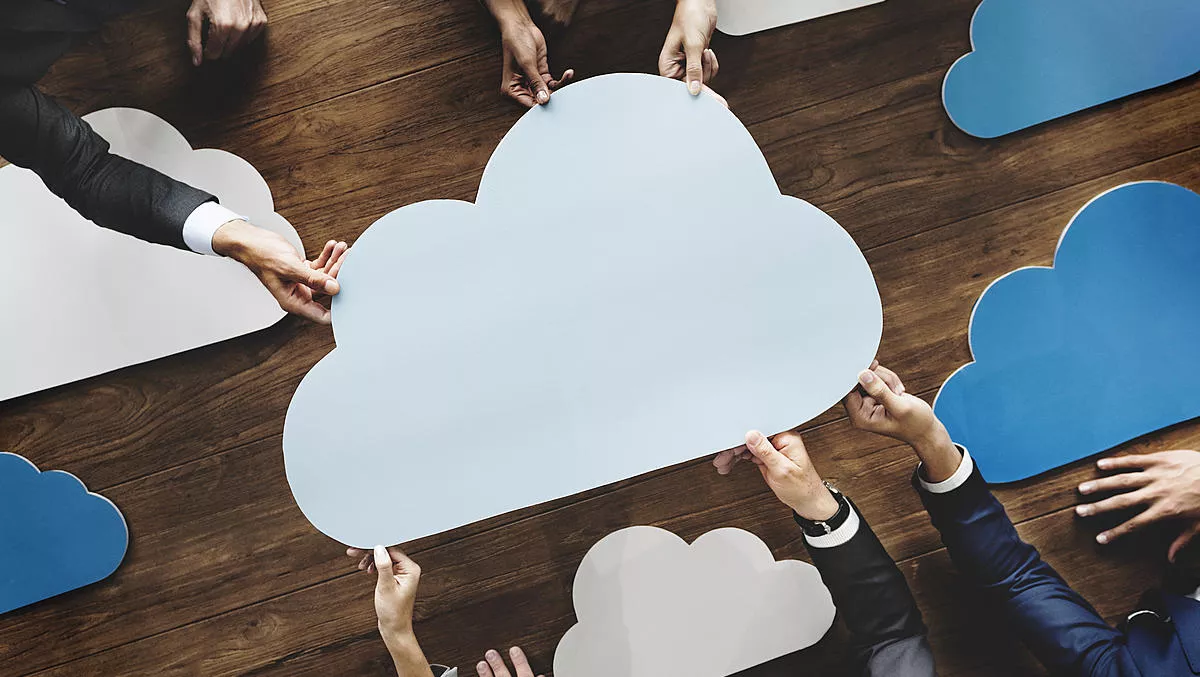 Google Cloud & VMware reach 'milestone' for customer cloud journeys
FYI, this story is more than a year old
A major partnership between Google Cloud and VMware heralds a milestone for workload management on the cloud, with a new first-party offering that will allow customers to run VMware environments directly within Google Cloud.
The fully managed offering, called Google Cloud VMware Engine, will first launch in the US with additional launches globally in the second half of 2020.
Google Cloud VMware Engine will offer the fully managed VMware Cloud Foundation stack, including vCenter, vSphere, vSAN, NSX-T, and HCX, in a dedicated environment on Google Cloud's infrastructure.
Additionally, customers will be able to gain access to Google Cloud services including Anthos, BigQuery, Cloud AI, Cloud Operations, and Cloud Storage.
Google's infrastructure comprises fully dedicated and redundant 100Gbps networking with 99.99% availability. The infrastructure is also scalable and flexible so it can meet enterprise workload requirements.
Customers can also bring on-premise workloads to Google Cloud 'in minutes' by connecting through the dedicated Google Cloud Console. Customers will be able to scale business-critical applications on demand through a VMware software-defined data center (SDDC) on Google Cloud.
Google stresses that customers can be assured that compatibility and operational continuity will remain critical for cloud and on premise environments.
Google Cloud general manager June Yang says, "Google Cloud VMware Engine is designed to minimise your operational burden, so you can focus on your business. We take care of the lifecycle of the VMware software stack and manage all related infrastructure and upgrades.
Customers will still be able to use IT management tools and third party services such as NetApp, Dell, Veeam, and Cohesity to ease migration and support business continuity.
"VMware and Google Cloud are working together to help power customers' multi-cloud strategies, and the new Google Cloud VMware Engine will enable our mutual customers to drive digital transformation and business resiliency using the same VMware Cloud Foundation running in their data centers today," adds VMware's senior vice president and general manager of the cloud provider business unit, Ajay Patel.
"Google Cloud VMware Engine enables organizations to quickly deploy their VMware environment in Google Cloud, delivering scale, agility and access to cloud-native services while leveraging the familiarity and investment in VMware tools and training."
Yang highlights the important role that regional and global system integrators play in simplifying joint customers' cloud migrations.
"Partners such as Deloitte, Atos, and WWT are committed to building cloud services to help customers adopt Google Cloud VMware Engine and accelerate their digital transformation through native Google Cloud services," says Yang.
Atos Cloud Enterprise Solutions SVP and digital transformation officer Peter Cutts says that partners see Google Cloud VMware Engine as a key offering for their own customers.
"Running VMware workloads on Google Cloud is a priority for many enterprise customers as they look to benefit from the scale and agility of the cloud while maintaining consistency across hybrid and multi cloud environments.
"We are excited for the opportunity to reinforce our partnership with Google Cloud by combining all the value Atos brings to VMware and Google to provide a differentiated experience while enabling customers to benefit from turnkey offerings including cloud native services such as BigQuery, AI - machine learning.
Google Cloud VMware Engine is expected to be generally available to customers this quarter in the North Virginia (us-east4) and Los Angeles (us-west2) regions.
Google Cloud and VMware also plan to launch in London, Frankfurt, Tokyo, Sydney, Montréal, São Paulo, Singapore, and Netherlands—in the second half of the calendar year.