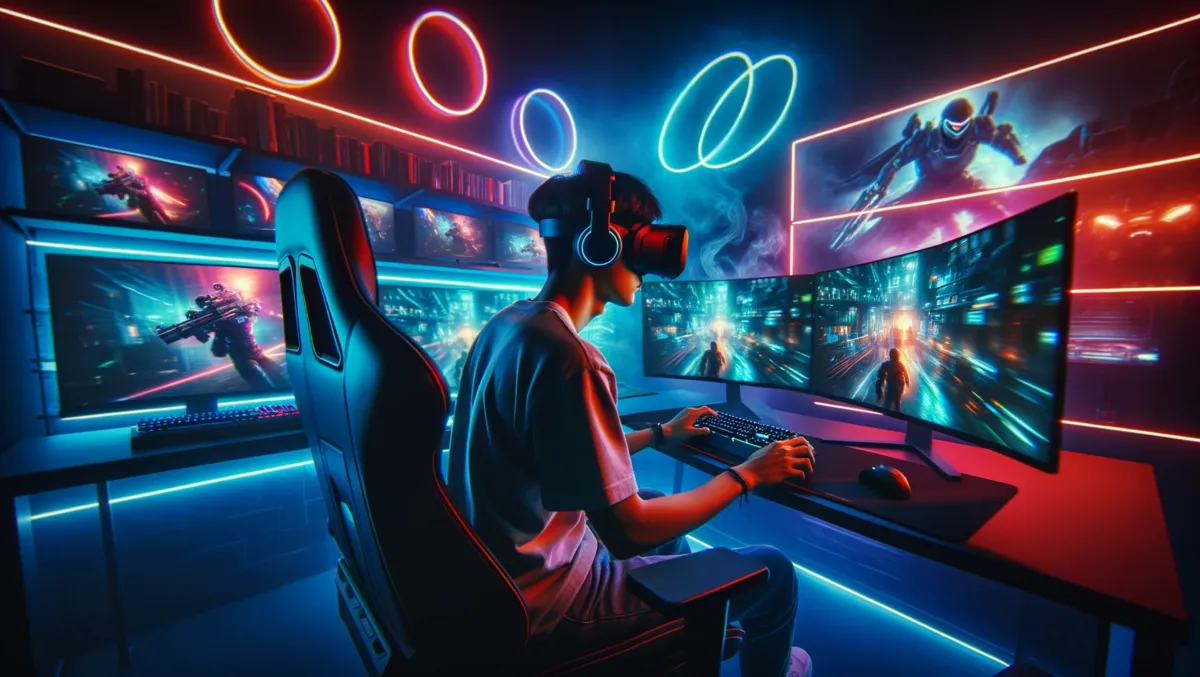 Google Cloud forms strategic partnerships with Vietnam's top game devs
Google Cloud has announced a strategic partnership with leading game developers in Vietnam, including VNGGames, Amanotes, and Wolffun Game. This initiative is set to boost the country's status as a global powerhouse in the games industry. Harnessing Google Cloud's infrastructure, analytics, and AI capabilities, these gaming companies will improve their services to larger audiences, gain critical insights, accelerate their market introduction, and revolutionise real-time player experiences.
The collaboration aims to optimise game capacity and performance using Google Cloud's global edge network, web application firewalls and Google Kubernetes Engine (GKE). By offering secure and lag-free experiences for vast audiences, this will help the Vietnamese game industry reach its goal of increasing local games industry's revenue from US$600 million to US$1 billion within five years. Considering the global games market's projected revenue of over US$187 billion in 2023, there is a significant opportunity for international growth for gaming businesses.
By unlocking player and game insights, Google Cloud will provide critical data to attract and retain players through its serverless data warehouse and streaming analytics service. Developers will be able to unite player and game data previously inaccessible due to being siloed. Amanotes, a leading music games publisher, has been using Google Cloud's services to enhance its decision making based on real-time insights.
Bill Vo, Chief Executive Officer and Co-founder of Amanotes, said: "We utilised Google Cloud's data analytics and AI services to create and maintain our products, with highly competent technical assistance from Google Cloud engineers and its implementation partners. Google Cloud's AI-first approach and data science expertise have helped our games achieve over three billion downloads to date."
These partnerships will also expedite game development with Google Cloud's Translation API. It will recognise and localise domain- and context-specific terms for new markets, including game-specific lingo. Le Trong Giap, Head of Game Publishing Platform of VNGGames, stated that their use of Google's advanced machine translation services has "significantly accelerated a localization process that used to be manual and highly tedious."
The collaborations will also involve the use of Google Cloud's Generative AI (gen AI) solutions. Wolffun Game plans to use Google Cloud's Vertex AI Conversation to build advanced chatbots for lifelike conversations with players of Thetan Rivals. Games will be created dynamically in response to player demand, fostering a more engaging player experience.
Nguyen Dinh Khanh, Chief Executive Officer of Wolffun Game, expressed his expectations for gen AI, stating, "Gen AI now enables us to expand the range of experiences our team can deliver and opens up new avenues for audience engagement and monetisation, without adding to our teams' already intense workload."
Culminating the outlined collaboration efforts, Toan Duc Nguyen, Country Manager of Vietnam for Google Cloud, said, "At Google Cloud, we are dedicated to providing workload-optimized infrastructure, robust data analytics, and the most powerful and responsible AI capabilities to help advance Vietnam's digital economy and establish the country as a global games industry powerhouse."