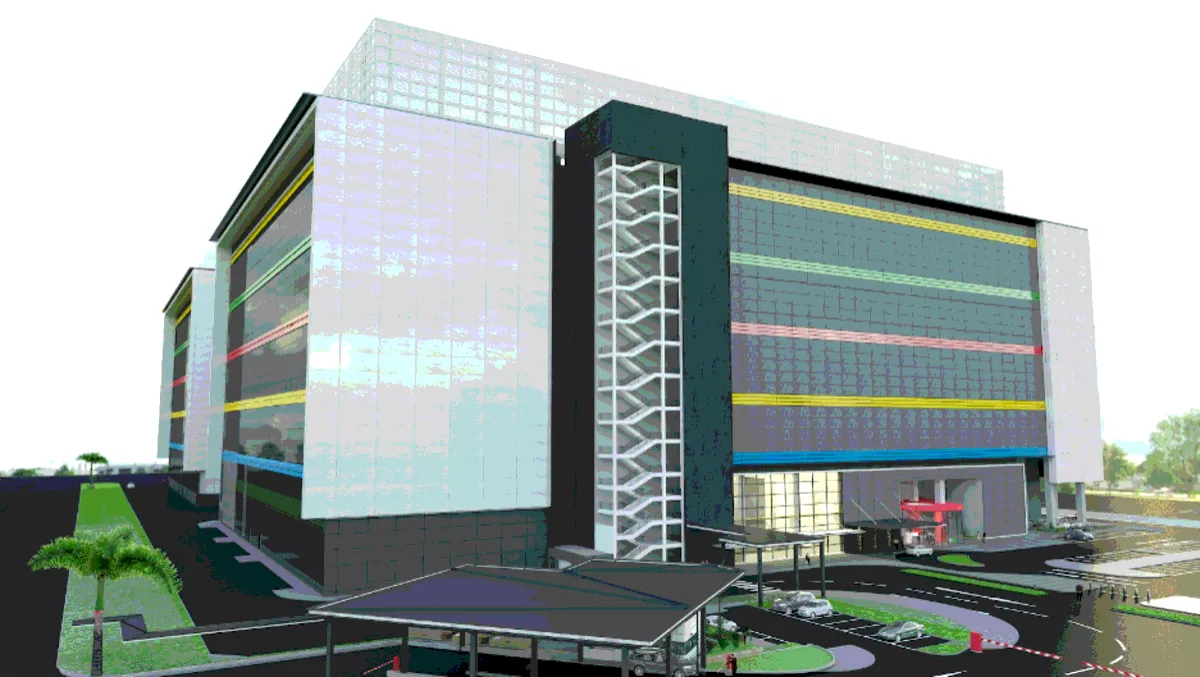 Google building new Singapore data center to join its other two
FYI, this story is more than a year old
Google has announced it has started work on a new data center in Singapore.
This will be the tech giant's third data center in Singapore and will be located in Jurong West just down the road from its other two buildings.
"We started building our first Southeast Asia data center in Singapore back in 2011, expanding quickly to a second building in 2015 due to the rapid growth in users and usage in the region," says Google global data centers VP Joe Kava.
"The pace hasn't slowed. In the three years since our last update, more than 70 million people in Southeast Asia have gotten online for the first time, bringing the region's total to more than 330 million–that's more than the population of the United States.
The new facility will bring Google's total investment in Singapore data centers to US$850 million – the image above is a rendering of what the new data center will look like.
Google has signed on many heavyweights from the region since establishing its first Google Cloud Platform (GCP) region in Singapore last year, including Singapore Airlines, Ninjavan and Wego.
"As one of the leading travel metasearch platforms with substantial traffic from South Asian markets, performance and service availability are extremely important for us," says Wego CTO Tien Nguyen.
"We're thrilled that Google is constantly expanding service capability, thus creates a huge opportunity for us to serve users in our local markets in South Asia better."
Google's first Singapore data center opened in 2015
In line with its global approach (and continued pressure around power-hungry data centers) Google asserts it will push its new multi-story data center to be one of the most efficient and environmentally friendly sites in Asia. The data center will utilize machine learning technology to reduce energy use, while using recycled water to divert 100 percent of the data center's waste away from the landfill.
"Over the last two years, Google Cloud has expanded its footprint in Asia, and this growth has helped power what we recently announced at Alphabet earnings: Google Cloud making over US$1 billion in revenue per quarter globally. In the last year alone, we've expanded our Cloud infrastructure in Asia," says Google Cloud Asia Pacific - Japan managing director Rick Harshman.
"This includes opening Southeast Asia's first Cloud Platform Region in Singapore and launching our third Cloud Platform Zone to provide companies in the region with greater reliability and faster access to our products and services. With our third data center in Singapore, we hope to build on this momentum to help more businesses benefit from our cloud services."
Google data center facilities technicians and an environment, health, and safety specialist confer in the chiller room
MyRepublic group CIO Eugene Yeo is excited for the opportunities Google's expansion in the area will bring.
"Google's third zone in Singapore provides the region with better redundancy and capacity to fuel more innovation here. This will give MyRepublic even more reasons to move further workloads over to Google's Cloud platform in order to power it's TelcoTech strategy," concludes Yeo.