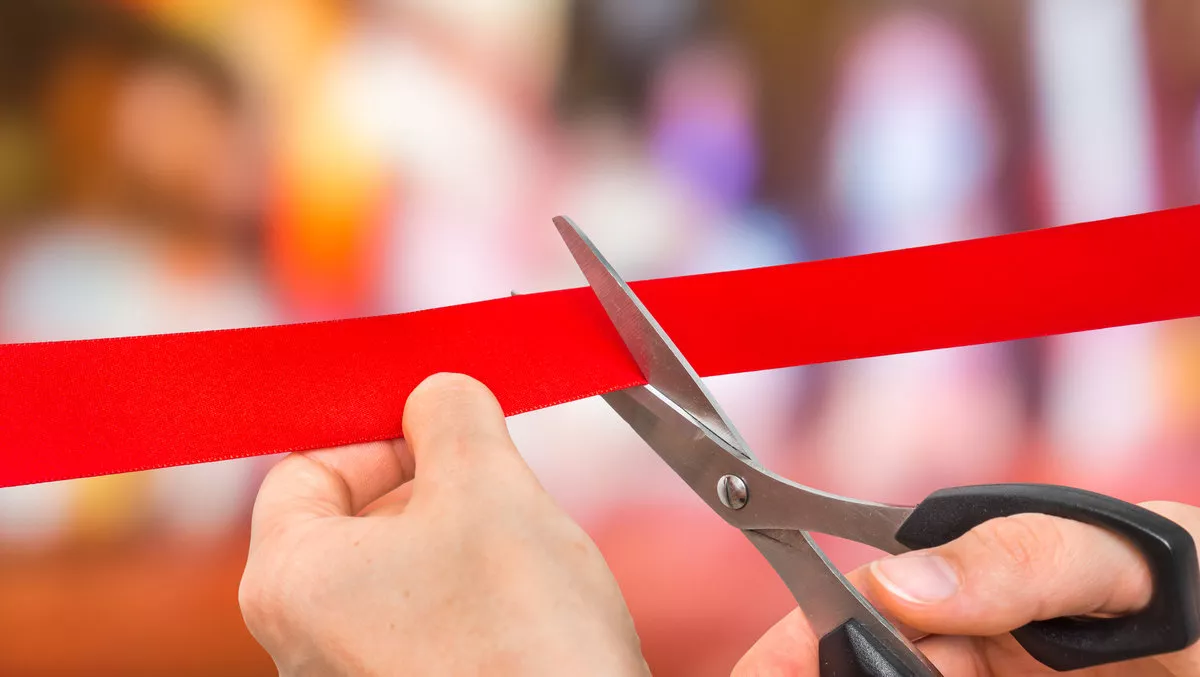 GIGA Data Centers brings energy efficiency to Mooresville, NC
FYI, this story is more than a year old
GIGA Data Centers has officially opened its new data center in Mooresville, North Carolina – and it brings innovations including green and renewable energy, as well as hyper-scale power facilities.
At the launch last week, officials received a tour of the CLT-1 facility, which is a 165,800 square-foot data center with 120,000 square feet dedicated to the main data hall.
The Tier-3 compliant facility is a departure from traditional raised-floor construction and supports power and cooling from 5kW to 50kW per 52U rack, at a guaranteed Power Use Efficiency (PUE) rating of < 1.15.
This is all due to an energy-efficient modular design first used in turnkey installations provided to enterprise companies and agencies including the U.S. Department of Energy.
The data center is connected to the High-Reliability transmission lines fed by two Duke Energy power generation plants supplying green and renewable electricity.
GIGA Data Centers says the Mooresville facility represents the latest in data center innovation to cost-effectively support the higher power requirements needed for high-performance computing in AI, financial services, healthcare and many other industry segments where this elite level of compute service has previously been out of reach for the non-enterprise company.
"With our new facility open for business, small to mid-sized companies will finally have access to high-performance compute capabilities at affordable prices," says GIGA president and CEO Jake Ring.
GIGA uses a WindChill system that provides hot/cold aisle isolation and adiabatic cooling to dramatically lower data center operating costs. It also offers rack-power densities from 5 kilowatts up to 50 kilowatts per rack cabinet.
"GIGA's new facility is an efficiency milestone for the colocation industry that places world-class hosting and carrier-neutral services in an ideal location, to offer a lower-priced option over more costly data center fees charged in other markets," Ring adds.
Earlier this month GIGA appointed former BASELAYER executive vice president David Shepard as the company's new chief revenue officer.
"I'm excited to be joining GIGA to help accelerate the growth of the company," Shepard says.
"The company has an amazing team and superior colocation capabilities, both of which will deliver incredible value to our customers. From the outset, I was attracted to the company's strong vision in the data center services market, and I am looking forward to helping GIGA further scale the business."
"David is an experienced sales leader with a proven track record for growing revenue as well as building and coaching global data center teams. Among many qualified candidates, David stood out as the ideal person to help lead GIGA through our next stage of growth. We are very pleased and excited he has joined our team," adds Ring.
GIGA Data Centers is headquartered in Atlanta, Georgia.