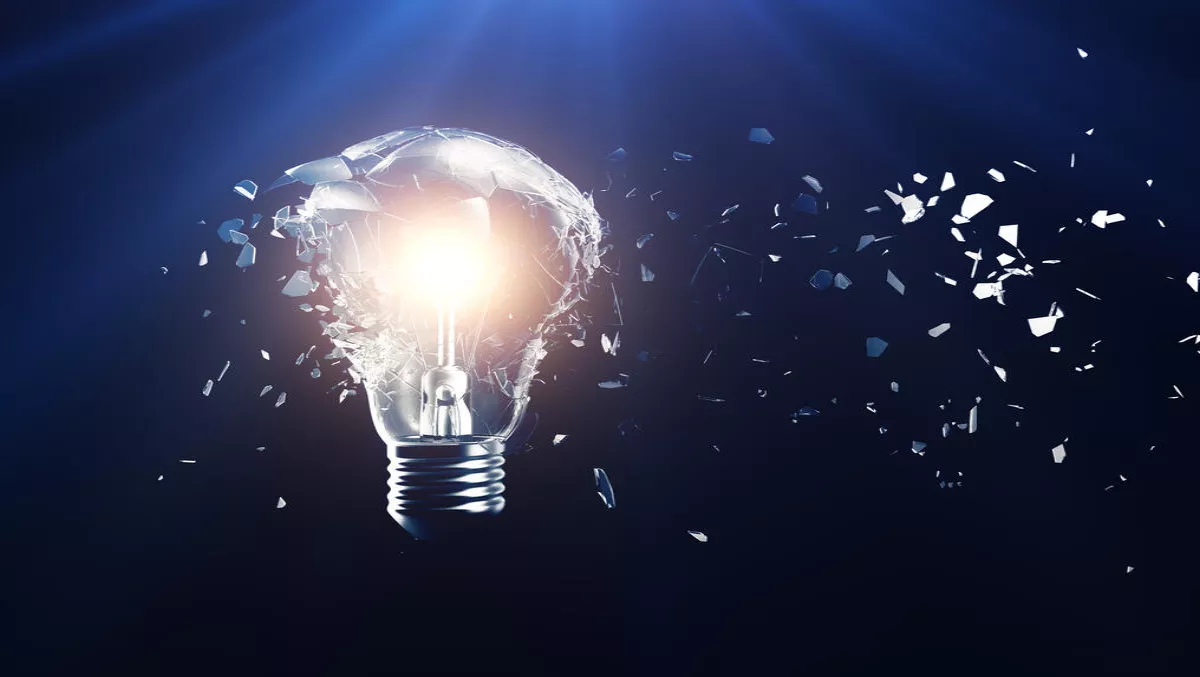 Gartner names top 10 APAC digital disruptors now threatening global enterprises
Asia Pacific's top digital companies are both a threat and an opportunity for global businesses and it's up to CIOs outside of this region to decide if they will compete or collaborate.
This is according to research and advisory firm Gartner, that warns if CIOs ignore these digital giants in Asia Pacific – they do so at their own risk.
Gartner predicts that through 2021, 80% of traditional companies will lose 10% in market share due to disruptive competition and/or the inability to disrupt themselves.
"Prioritizing global IT investments will be incomplete without a thorough study of Asia Pacific digital disruptors within clear categories of opportunities," comments CK Lu, research director at Gartner.
Lu says CIOs and IT leaders in global enterprises are familiar with U.S-based digital giants Google, Facebook, Amazon and Apple, but those in Asia are normally shrouded in regard to how they are disrupting the digital business landscape.
"GDP growth in Asia Pacific is 1.6 times faster than the worldwide market. Adoption of technologies like mobile wallets is much higher, and you can reach 1.7 billion internet users in these markets.
"As Chinese and American digital giants battle to disrupt global markets, no one can afford to sit on the sidelines."
Gartner has determined Asia Pacific's top 10 digital disruptors.
A digital disruptor is defined as an entity that affects the shift of fundamental expectations and behaviors in a culture, market, industry or process that through digital capabilities, channels or assets.
How CIOs should respond
According to Gartner, CIOs have three options for responding to the rise of Asia's digital giants.
Leverage
Businesses with operations in Asia Pacific can be at a disadvantage using U.S. or European suppliers and partners, and should redesign IT infrastructures by leveraging Asian digital businesses if their revenue, customers or clients are weighted toward Asia.
For example, CIOs should consider switching to China-based cloud services that can operate in China instead of using global services that may face limitations, either from regulation or localization.
Compete
So far, most Asia Pacific digital disruptors have sought to take over consumer areas, such as homes and transportation.
However, digital giants are now moving beyond B2C to B2B, government and enterprise areas, such as the industrial and medical industries. This gives enterprises a window of opportunity to build a digital platform or lead a digital ecosystem.
If the enterprise has a very strong brand and relationships with customers and partners, it can re-evaluate old enemies and build an ecosystem to jointly compete against the digital disruptors.
Cooperate
Global enterprises have some advantages they can use to build a cooperative relationship with digital giants in Asia, such as their own valuable internal data, global expertise and business presence outside the Asia Pacific region.
Enterprises should build a special task force to transform their businesses into digital to cooperate with digital giants in Asia.
CIOs must recognize the cultural and working model differences because these companies are often more agile - and operate at a much smaller business scale.
"Each digital disruptor claims a unique stake in the digital business ecosystem of Asia, and is only growing from strength to strength," continues Lu.
"CIOs and IT leaders need to ask if they are suitable candidates to collaborate with or compete against — ignoring them is not an option."