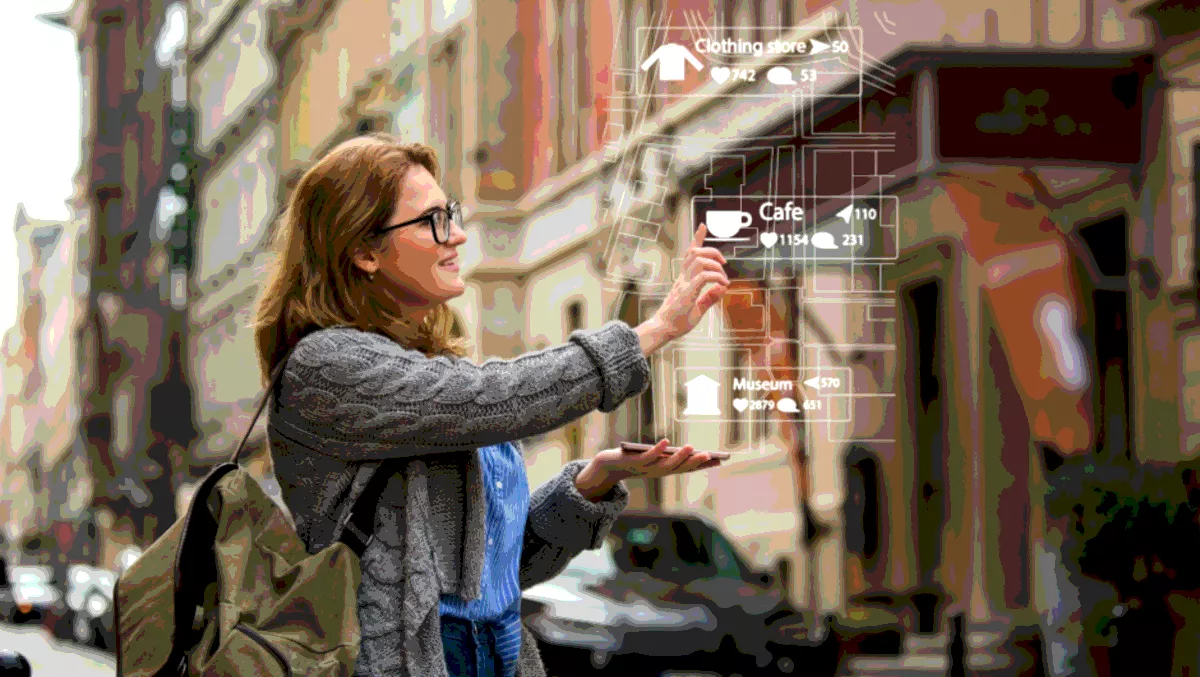 Gartner: Infrastructure services moving beyond the edge
Businesses around the world have been scrambling to transform their operations in a bid to keep their customers happy – they're always right after all!
Gartner says this is forcing infrastructure service providers to expand their offerings beyond edge computing to provide digital touchpoint services.
So what is a digital touchpoint? Gartner says it is effectively any sort of interaction with a digital device, product, or service, with examples including when an individual has a Q-A session with a chatbot, books a flight online, or wears a fitness tracker.
"Creating business moments at digital touchpoints is the new scalable way of engaging with customers," says Gartner senior research director Rene Buest.
"Infrastructure service providers that fail to embrace this development will lack a presence at digital touchpoints and struggle to interact closely with customers.
According to Gartner, by 2021 55 percent of revenue for 65 percent of global infrastructure service providers will come from edge-related services that help customers experience business moments at digital touchpoints.
Already an inundation of connected things and immersive human-machine interfaces are pushing data center resources and services to the edge to support these digital touchpoints.
A Gartner survey found that 27 percent of organisations are already in motions to exploit edge computing, while 70 percent expect edge computing to become relevant to their infrastructure plan within the next year.
It's a unique case as while cloud provides the foundation for agile infrastructures, Gartner says it's not the case for digital initiative demands at digital touchpoints – and this is due to a number of factors, which include real-time decision-making and interaction requirements, growth in data being produced, requirements for autonomy, and demand for security and privacy.
As a result of this, date centres and computing resources need to be located physically closer to the people, forcing services to delivered from the cloud to the edge.
By 2022, Gartner predicts half of all large organisations to be amalgamating edge computing principles into their projects, partly due to another of Gartner's forecasts in the same year that says US$2.5 million will be spent every minute in the IoT, and one million new IoT devices will be sold every hour.
"This enormous growth will need to be backed by reliable end-to-end infrastructure environments that support proximity, and that ensure low latency, high bandwidth, autonomy and privacy," says Buest.
"The cloud is no longer enough. Infrastructure service providers must exploit this growth by extending services beyond the edge in support of digital touchpoints.
Gartner has some advice for infrastructure service providers, and that is to focus investment on digital touchpoint delivery as it can boost their service delivery value chains with infrastructure components that are quick and close to where end users interact with businesses.
Some possible services that Gartner has highlighted include:
Infrastructure management that enables an all-inclusive infrastructure platform approach from the core to the cloud to the edge.
Infrastructure integration that ensures tight API-driven integration of infrastructure service3s with on-premises infrastructure, edge devices, cloud services, middleware platforms, data, processes, gateways and mobile devices.
Infrastructure security that delivers the necessary services and tools to ensure holistic security management of infrastructure, platforms, devices, applications, data, processes and users.
Data management and governance that provides full lifecycle management of generated and collected data at the edge and digital touchpoints.