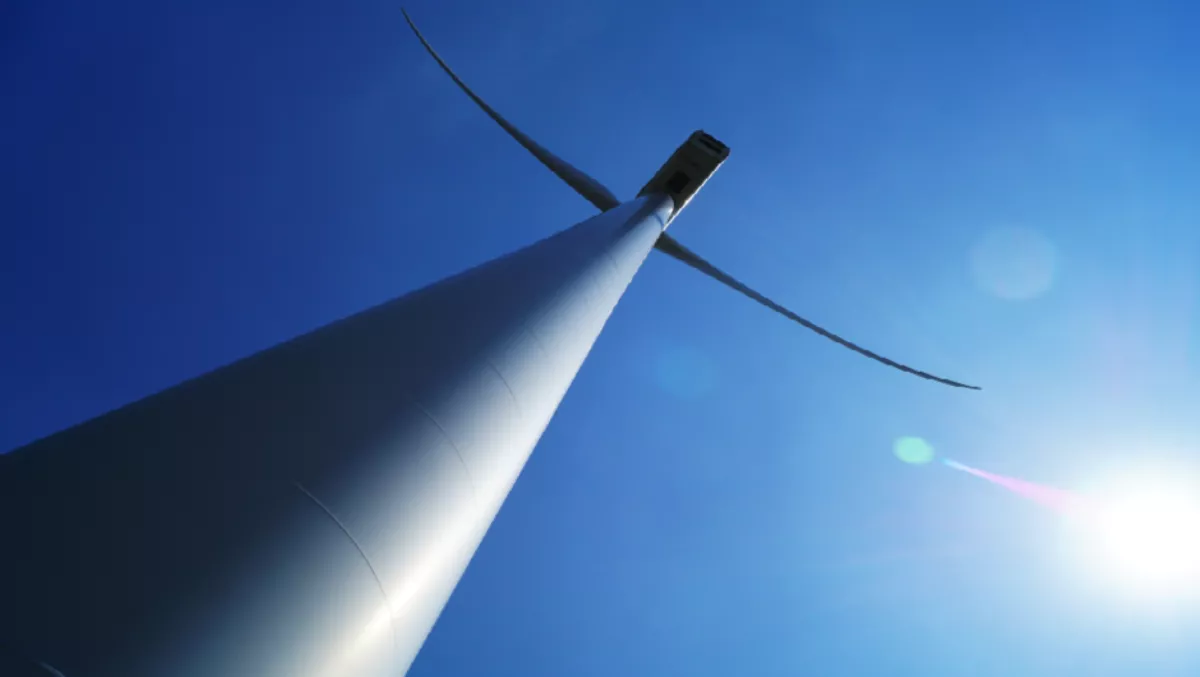 Fujitsu providing servers for data centre inside a wind turbine
FYI, this story is more than a year old
The relentless surge of data center clusters and hyperscale facilities have seen a reciprocal rise in renewable energy sources.
And now to flip the industry on its head, WestfalenWIND IT has taken it a step further by bringing the data center to the energy source by implanting a a data center inside a wind turbine.
Designed by WestfalenWIND IT and part of the WindCORES initiative, the near zero-emissions tier III data center is operating in Paderborn, Germany and features energy-efficient Fujitsu PRIMERGY servers and ETERNUS storage systems.
According to Fujitsu, the facility also has enhanced power management to keep overall draw to a minimum, in addition to the use of highly efficient components like AC-DC converters and the latest generation of cooling technology.
Fujitsu SELECT Partner Green IT – Das Systemhaus (Green IT) is profiting from the low energy requirements as well as the low-cost electricity produced by the wind turbine itself, allowing it to pass on substantial cost savings to customers.
Fujitsu EMEIA vice president and head of channel and sales operations Dave Hazard says this means Green IT's cloud-based services are competitively priced and eco-friendly with a near-zero carbon footprint.
"Businesses increasingly expect their suppliers to be innovative both in terms of the services they offer and how they deliver them," says Hazard.
"By working with Fujitsu to co-create a solution based around virtualised services run from the eco-friendly WindCORES data center, Green IT can stay true to its environmentally friendly values while providing choice and cost-effective solutions to its customers. The company is at the forefront of service providers creating a new 'green cloud'."
Green IT CIO Christian Hoffmeister says the wind turbine data center concept has the potential to offset the impact of the growing carbon footprint caused by businesses' ongoing digital transformations.
"We are focused on delivering sustainable, energy-efficient and cost-effective IT solutions for our customers. Unfortunately, most data centers use a considerable amount of energy derived from fossil fuels or nuclear power, backed up by diesel-powered generators in case of an interruption in electricity supply," says Hoffmeister.
"The WindCORES solution offered by WestfalenWIND IT is the logical way for us to deliver near carbon-neutral services. And, thanks to Fujitsu's power-efficient hardware and dedicated support, we are able to make them extremely competitive."
WestfalenWIND IT co-founder Dr Gunar Schomaker says he sees infinite value in this idea moving forward.
"There is plenty of space inside many wind turbine towers for IT and infrastructure equipment, enabling the low-emissions distributed data centers of the future," says Dr Schomaker.
"With WindCORES, providers like Green IT are able to offer a new differentiated portfolio of cloud services to their customers, who also benefit from low power costs and sustainability, plus a reduction in their overall carbon footprint."
As a tier III data center the project is equipped to offer a reliability level of 99.98 percent. According to Fujitsu, to date 92 percent of the total energy consumed by the data center has come straight from the wind turbine – it is connected to two independent electricity providers to ensure both N+1 redundancy and continued operation during the occasional periods where there is not enough wind to produce energy.