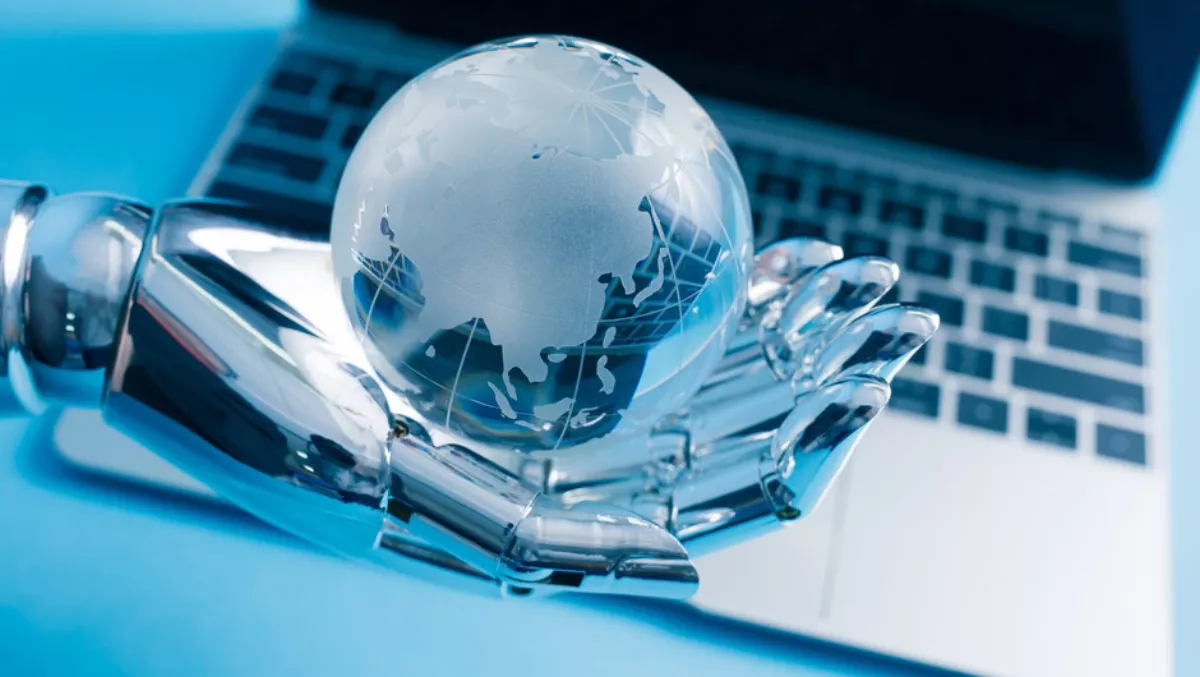 Four ways the technology landscape will change in 2019
Until now, organisations have only spoken about innovative technologies somewhat theoretically. This has left people without a solid understanding of how they will ultimately manifest in our work and personal lives.
That's starting to change. The application of game-changing technologies is becoming more pervasive and their adoption is growing steadily. In the next five years, they'll be firmly embedded in many of the core processes and solutions which we use.
Dimension Data's Technology Trends 2019 Report explores how the technology landscape will evolve this year and identifies four key areas for companies to focus on as they strive to achieve digital outcomes.
1. Easier access will accelerate adoption of game-changing technologies
Last year, it was predicted that artificial intelligence (AI), machine learning, robotics, and virtual and augmented reality would start to converge to deliver compelling outcomes. In 2018, this trend came to fruition and it is expected to accelerate.
One reason that adoption is increasing is an improved understanding of how and where to use such technologies. We're also seeing growth in the number of skilled people who know how to leverage them.
Improved access to such technologies, both from a platform and cost perspective, contributes to rapid adoption. The hyperscale cloud providers at an infrastructure-as-a-service (IaaS), platform-as-a-service (PaaS), and software-as-a service (SaaS) level – such as Google, Microsoft, Amazon, and Salesforce – are starting to embed these capabilities into their offerings, or making them available as a platform to be used by third parties.
Businesses can now access these technologies without having to invest in their own algorithms and platforms, meaning they can focus on using these technologies to drive business value.
2. Identity will emerge as the killer app for blockchain
Over the past 12 months, blockchain has evolved from a buzzword to a critical platform. In the next 3-5 years, it is likely that identity management will emerge as one of the killer apps for blockchain. It's an area that's never quite been resolved – most of the major cybersecurity incidents that have occurred have involved breaches of personally identifiable information.
Moving identity management into a blockchain environment could offer a solution to many of the current challenges, and open an entirely new value chain, centred on identity. The high levels of encryption and the dispersed nature of data in a distributed ledger are inherent to a blockchain. This immediately changes the level of cyber safety that can be offered, solving one problem.
Other value chains that could emerge include allowing individuals to truly own and control their identity and its attributes, selectively allowing the use of such attributes by third parties in transactions or interactions. This could fundamentally change how we conduct financial transactions or even sensitive interactions regarding our health ─ all attributes relating to our identity.
3. Companies will learn how to extract value from data while respecting privacy
Almost every company has access to large volumes of data, but it's what they do with that data that will define the business models of the future. This isn't necessarily a new statement, but the context and impact have escalated dramatically. Current business models will be re-engineered by the value of the data that's generated by existing activities. The value of the data will supersede the value of traditional revenue activities ─ an interesting concept in its own right.
For example, a transport operator traditionally generates their revenue from passenger fares. As they implement more intelligent systems backed by data, this becomes the primary source of value, not the transport service. The enriched data can be monetised and made available to other businesses for more targeted service delivery. The result? An entirely new business model and revenue stream.
Of course, ensuring that people's data is handled with integrity is critical for any business considering going down this path. Regulations regarding data privacy continue to grow, both at a country and vertical industry level. Fortunately, the increasing interest in data value management is spurring massive innovation to address the issue of privacy.
4. IoT will change our lives for the better
The number of things connected to the internet in 2008 exceeded the number of people on earth. By 2020, it's expected that 50 billion things will be connected, with a shift towards the internet of everything (IoE). The IoE ecosystem will connect the online and physical worlds in ways we've never imagined and society will become increasingly technology-driven as a result.
The IoE will encompass every area of our lives, transforming the way we provide healthcare to the way we live, work and learn. It will re-engineer our lives through what we increasingly refer to as the 'human API', enabling us to interface with various connected systems in ways that are hard to anticipate. The scope of biometrics will expand from what we understand today to include gestures, emotions, expressions and more, triggering automated system reactions to complement, ease, or enhance our activities.
There is plenty in store for IT leaders in 2019 with the application of these technologies poised to change the way we conduct business and live our lives. Those companies that identify these opportunities early on and prioritise the use of digital tools will be best placed in 2019 and beyond.