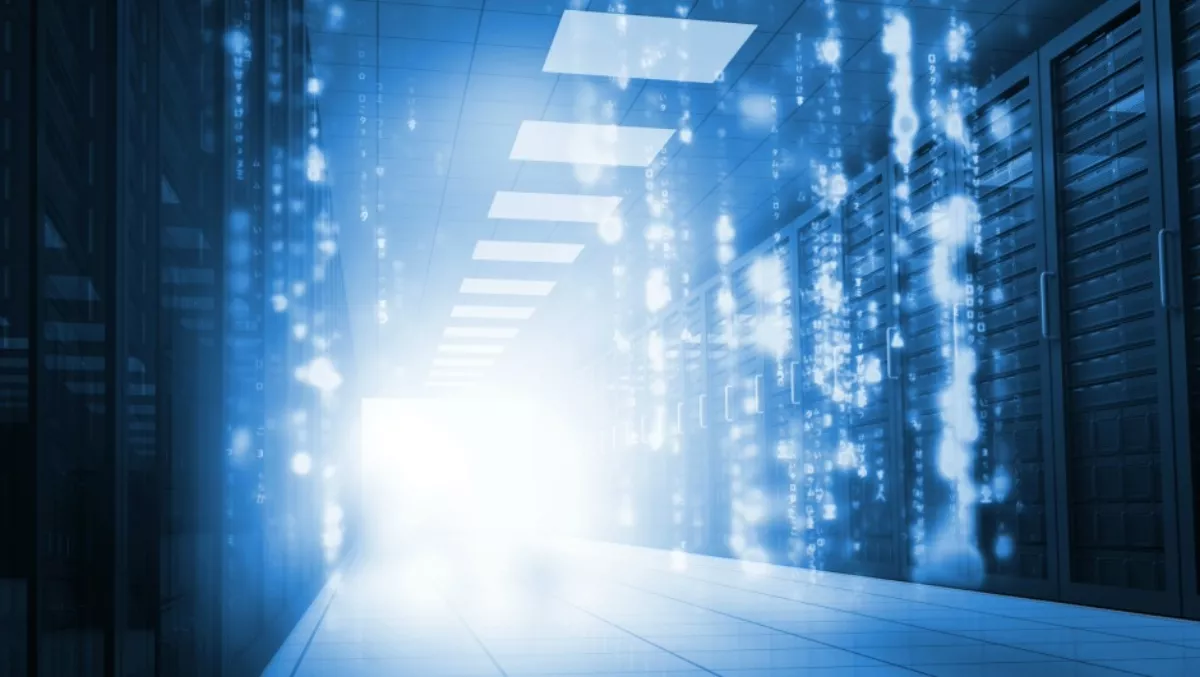 Fortinet's independent validations give your datacentre the competitive edge
Enterprises of all sizes have more choices that ever when it comes to selecting a managed service provider or data center. New data centers, both physical and virtual, are springing up all over. But with all of these options, IT managers can be overwhelmed when it comes to selecting the best fit for their company. Since there are no industry-wide standards that evaluate data center performance, IT managers are forced to do their own 'due diligence' before selecting a data center partner. And since the industry is undergoing mega-growth, it is a challenge for IT managers to cut through the hype and make the best decision based on hard metrics.
That's exactly why independent third-party validation is so important. "Fortinet is perhaps the industry's most independently tested and validated security vendor," says Andrew Khan, Fortinet Senior Business Manager at Ingram Micro, New Zealand's largest distributor of Fortinet's cyber security solutions. "The fact that we earn more certifications and validations is an extension of the value we place on rigorous and reputable outside evaluation. We maintain this commitment not just because we're confident in our solutions, but because it's the right thing to do. We cooperate with independent testers because they're critical to raising the bar for the security industry as a whole, while helping to ensure that customers make fully-informed buying decisions.
So when you say that your data center – and that includes servers, endpoints and everything in between - is backed by Fortinet infrastructure and the 'always on' team of security researchers at the FortiGuard Labs, you are giving your data center a quantifiable competitive edge.
Third-party testing and validation
Evaluation by qualified, independent researchers provides data-driven guidance to assist your data center selection process. Groups such as NSS Labs and Virus Bulletin (amongst others) do comparative testing and reporting on how different products measure up under real-world conditions to help cut through the industry noise and hold vendors to their claims.
NSS Labs
NSS Labs conducts regular evaluation of the top next generation firewalls (NGFWs), subjecting competitive solutions to strenuous, real-world scenarios that test security effectiveness, network performance and total cost of ownership (TCO). "This year's NSS Labs comparative reports showed the FortiGate 3200D ahead of all competitors in terms of NGFW effectiveness by delivering the best combination of security, network performance and TCO and receiving their coveted 'Recommended' rating,' says Khan.
In addition, the detailed results of NSS Labs' two-month Cyber Assessment Warning System (CAWS) tests revealed that the FortiGate provided the most consistent scores throughout the entire evaluation period. Fortinet exhibited none of the reductions in block rates and throughput seen in competing solutions costing up to 10 times more. And it's those sort of performance dips that can result in reduced security and network bottlenecks - putting networks at greater risk for breach.
Virus Bulletin
Web filtering is one of the first lines of defence in business environments. Web filters work in front of antivirus software to protect unsuspecting users by blocking harmful URLs/hyperlinks, compensating for vulnerabilities in browser plugins, intercepting spam and analysing phishing campaign content.
Virus Bulletin's (publisher of the popular VB100 report) VBWeb testing puts competing web filtering solutions up against demanding, real-world scenarios including an assortment of malicious URLs and drive-by-download HTML pages. A solution must block at least 70% of total malware to earn the VBWeb certification. "Fortinet was the first (and only) security vendor to publicly share our results in Virus Bulletin's initial VBWeb comparative report," says Khan. "Testing revealed that Fortinet's FortiGuard web filtering services deliver superior protection against web-based threats. It blocked 97.7% of direct malware downloads and stopped 83.5% of malware served through all tested methods, well-above the certification threshold of 70%.
So give your data center a competitive edge with Fortinet. "Independent testing is more thorough and better documented than an ad hoc benchmark," concludes Khan. "But the results will be the same. Fortinet performs better and is more cost-effective. But you don't have to take our word for it. The independent researchers have come to the exact same conclusions.
For further information, please contact:
Andrew Khan, Senior Business Manager Email: andrew.khan@ingrammicro.com M: 021 819 793
David Hills, Solutions Architect Email: david.hills@ingrammicro.com M: 021 245 0437
Hugo Hutchinson, Business Development Manager at Ingram Micro hugo.hutchinson@ingrammicro.com P: 09-414-0261 | M: 021-245-8276
Marc Brunzel, Business Development Manager Email: marc.brunzel@ingrammicro.com M: 021 241 6946