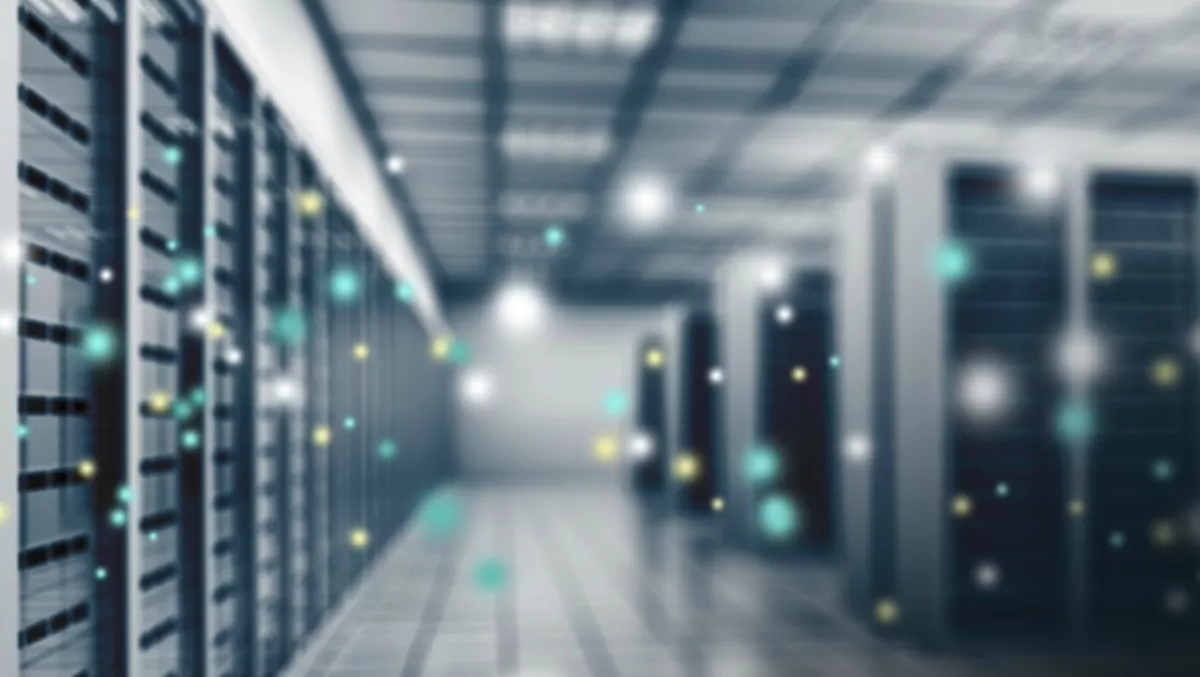 Fortinet's FortiOS 5.4: Optimised for the datacentre
Visibility. Protection. Control. Performance. All the admirable qualities you'd want in a secure operating system. But, until now, mutually exclusive. You had to compromise. Not any more. Not with Fortinet's FortiOS 5.4. With FortiOS 5.4 you get all the features you need to protect your data center without having to sacrifice throughput, visibility or manageability. FortiOS 5.4 represents security for a new world.
"The beauty of FortiOS 5.4 is that it provides protection at the edge, at the core, internally and in the cloud," says Andrew Khan, Fortinet Senior Business Manager at Ingram Micro, New Zealand's largest distributor of Fortinet's cyber-security solutions. "At the same time FortiOS 5.4 provides 360° visibility into network traffic via a 'single pane of glass' management console. With intuitive, fast and scalable policy controls and integrated security services, managing your data center's security needs has never been easier.
Faster time to resolution
Most of the time most of your operations run smoothly. That's what they are supposed to do. But it's those times when things start to get complicated that FortiOS 5.4 really shines. "It starts with visibility," explains Khan. "The instant any anomalies are detected, alarm bells are set off. An enhanced interface, called FortiView, immediately displays top-level views of the network and pinpoints where the issues are occurring. You get the metrics you need - bubble charts, network topology maps w/ contextualised details and threat map animations - to resolve the issue, often with a 'one-click' action that identifies, examines, quarantines and mitigates any breaches of your assigned policies.
SDN-friendly
FortiOS 5.4 is 'SDN-friendly' so that you'll be able to efficiently orchestrate your infrastructure with Openstack, VMWare NSX and Cisco ACI. FortiOS 5.4 works on the three principal layers of the network architecture:
Data Plane – the encapsulation of security engines from fixed hardware boxes into logical instances that can be more scalably distributed and embedded deep into virtualised switching fabric and abstracted network flows.
Control Plane – the orchestration and automation of security policy with provisioning of elastic workloads to eliminate security and compliance gaps in highly agile, dynamic environments.
Management Plane – a 'single pane-of-glass' for security policy and events across physical and virtual appliances, private and public clouds and throughout converged infrastructure to ensure a consistent and compliant security posture
Multiple policies - internal segmentation: Protection from the inside out
Your data center, by its very nature, contains massive amounts of data that 'belong' to different parties. This is especially true if your data center powers a managed service where you have many different customers. Each data set requires unique policies, ie who has access, read, write, save privileges. FortiOS 5.4 gives you the ability to deploy multiple policies quickly and easily across the network. This ensures that the data are 'segmented' with their own rules. This is one part of the equation.
The second part is internal segmentation, where FortiOS 5.4 deploys a virtual firewall between each of these segments. More traffic moves inside the data center than in and out of it. Internal segmentation, facilitated by FortiOS 5.4, enables you to control internal traffic in the same manner as you control the I/O functions. And you can do it from your 'single pane of glass' interface. Protecting the data center has never been easier.
More features, more protection
"These are just a few of the new features that are pushing Fortinet to the forefront of data center protection," concludes Khan. "There is more, much more. Things like integrated ATP (advanced threat protection), secure Wi-Fi with Fortinet's Secure Access Architecture (SAA), a built-in switch controller and the FortiHeartbeat communications interface for reporting and analysis. FortiOS 5.4 is a quantum leap forward for protecting the data center and we're looking forward to re-defining what it means to provide 'security without compromise'.
For further information, please contact: Hugo Hutchinson, Business Development Manager Email: hugo.hutchinson@ingrammicro.com Mobile :021 245 8276
Marc Brunzel, Business Development Manager Email: marc.brunzel@ingrammicro.com Mobile: 021 241 6946
Andrew Khan, Senior Business Manager Email: andrew.khan@ingrammicro.com Mobile : 021 819 793