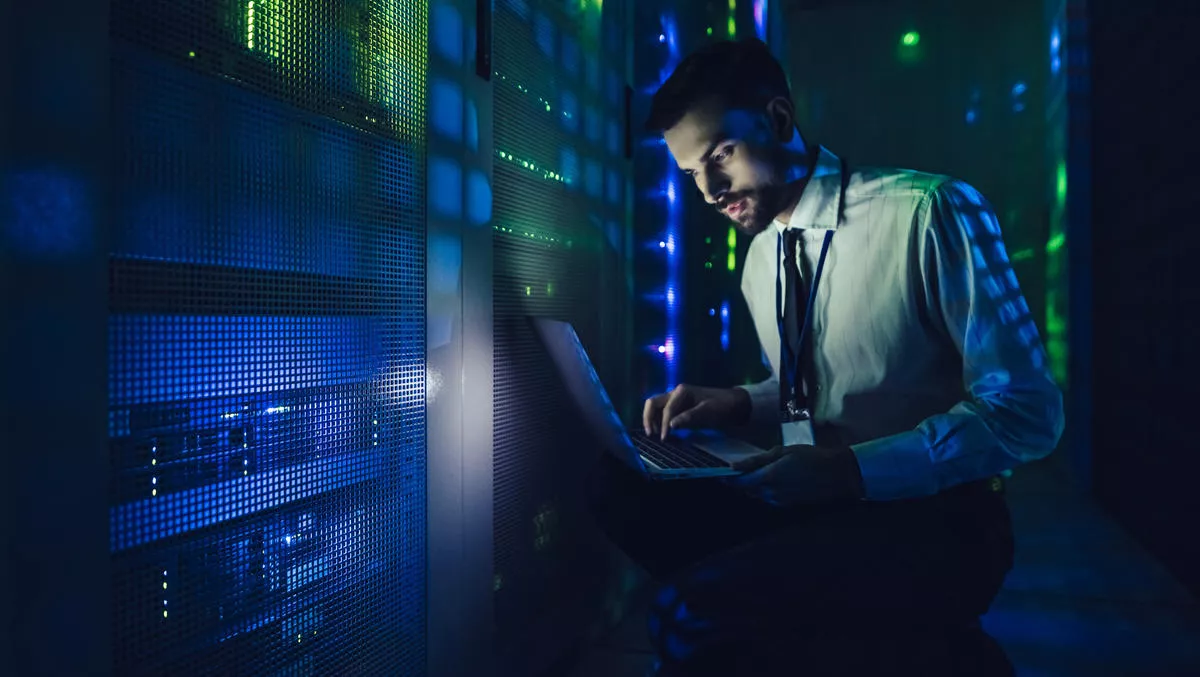 Fortinet unveils firewall offering for hyperscale & 5G environments
By Newsdesk
Mon, 10th Aug 2020
FYI, this story is more than a year old
Fortinet has released a firewall product for securing hyperscale data centers and 5G networks, as the company continues to push the boundaries of hardware-accelerated performance for security and networking convergence.
Fortinet EVP of products and CMO John Maddison says that the launch is part of what Fortinet calls "security-driven networking".
The FortiGate 4400F Network Firewall, powered by Fortinet's seventh-generation network processor, provides hardware acceleration capable of serving hyperscale and 5G environments.
Maddison says the launch illustrates what is possible for data center security. Fortinet adds that security is often a choke point for traffic that enters and exits hyperscale data centers, impacting traffic flow and the user experience.
"While many organisations have successfully deployed hyperscale network architectures, achieving hyperscale security has been a significant challenge," Fortinet states.
However, some vendors claim to implement hyperscale security through multiple firewalls orchestrated together to achieve a hyperscale architecture, which has proven to be cumbersome and expensive.
Furthermore, the transition from 4G to 5G will place demands on security as it protects user-to-user, user-to-machine, and machine-to-machine communication.
Carrier-grade network address translation (CGNAT) that enables hyperscale Packet Delivery Network (PDN) while preserving user experience with hardware-accelerated user session setup rates, low latency and hardware-assisted logging for audit and control.
Critical scale for Security Gateway (SecGW) at 4G and 5G mobile for Radio Access Network (RAN) control to enable services providers to build high capacity networks that maximise return on investment.
Allows service providers to differentiate their customer offerings by delivering additional value-added services such as parental control with technologies like URL filtering.
"Security has long been an issue for organisations with the largest capacity needs – it simply hasn't been able to keep up, causing many network admins to make the trade-off between meeting business demands and maintaining a strong security posture," comments ZK Research founder and principal analyst Zeus Kerravala.
"Hyperscale data centers and 5G networks have the biggest need for security that can keep pace with unprecedented user and enterprise demands. Fortinet is delivering security performance figures that far exceed those of competitor solutions to finally give hyperscale organisations the ability to efficiently and effectively secure their business.
The firewall also includes:
Protection from known attacks with AI-powered FortiGuard services including web filtering and intrusion prevention system services.
Proactive threat detection for any segmentation that a customer plans to adopt with a Security Compute Rating of 2x.
Full visibility into threats and removes blind spots with SSL inspection including TLS 1.3 that is 6.5x better than competing products.
Protection of business-critical applications and servers by offering virtual patching using high performance consolidated IPS.
The product is suited for high-velocity e-retail, research facilities, financial institutions, cloud providers, and large enterprises.