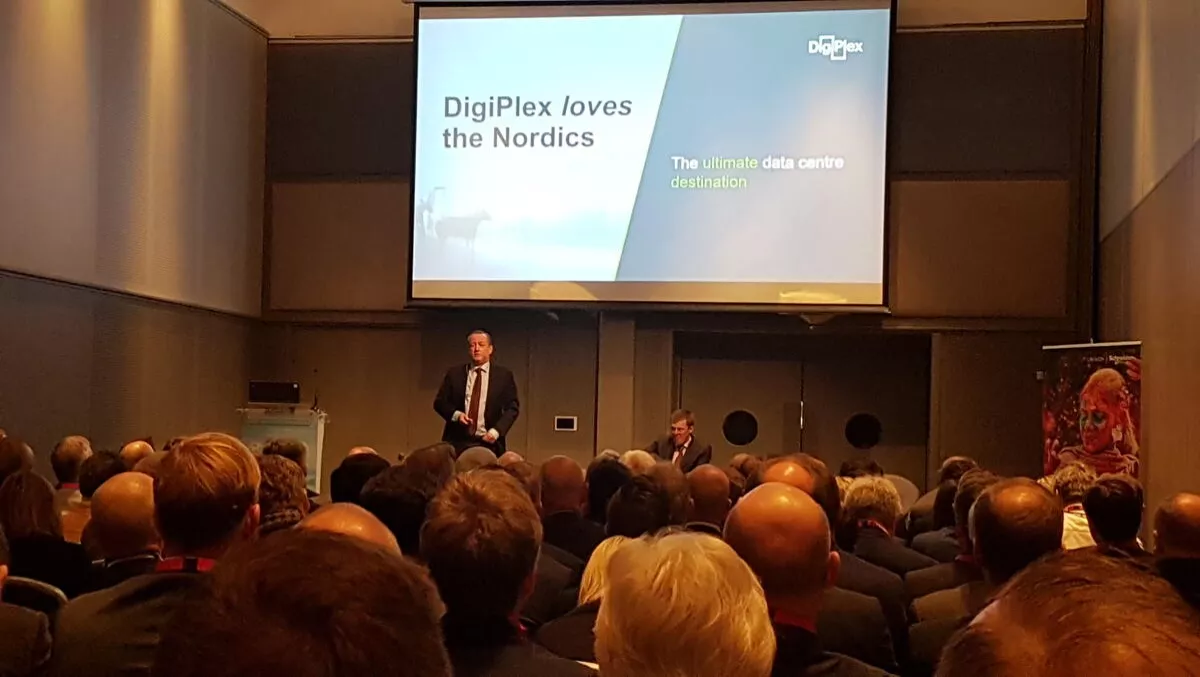 Firms save $10m a year by placing data centre in Nordics versus the UK
The Nordic region holds tremendous opportunities for data center operators both now and in the future, according to Gisle M Eckhoff, CEO at DigiPlex.
Eckhoff spoke at Datacloud Nordic 2017 in Oslo, highlighting the key concerns surrounding carbon footprints – and how sustainable Nordic data centers can enable enterprises to go green.
"A lot of customers are looking into clean data (as opposed to dirty data) as a key component of their competitive investment into the market," Eckhoff says.
"I have a dream and I'm sure many people in Norway have the same dream that this is to be the ultimate destination for data centers.
Eckhoff quoted some incredible statistics that reveal just how critical the situation really is.
"If everyone on the planet consumed as much energy as the average US or Swedish citizen today we would need four planet Earths to feed this need," says Eckhoff.
"As Norway's state secretary mentioned earlier, the globe's population is set to reach almost 10 billion by 2050, which makes our current energy usage non-sustainable.
Eckhoff asserts the data center industry currently accounts for 2 percent of global C02 emissions and three percent of industry.
"As everybody here knows, that C02 and energy consumption is only going up," Eckhoff says.
"416.2 terawatt hours of electricity was used to power the world's data centers in 2016, far higher than UK's total consumption.
Eckhoff used another staggering example, where on today's conditions Japan's data centers will consume its entire electricity supply by 2020.
The solution, Eckhoff says, is the Nordic region where there is the 'ideal climate and a very stable power-grid.'
The last three years has seen a boom in the region, with companies like Amazon, Apple and Google all announcing new data center facilities in the area – and Eckhoff says among other reasons, this comes down to substantial cost savings.
"With the power pricing we have plus the recent tax cuts in Norway, an international firm deploying 10MW over 10 years will save $100 million+ by placing their data center in Sweden or Norway versus the UK - and that's on power alone," says Eckhoff.
"In the long term it is extremely important, as in the future there will be no option. It is a major challenge, and we are all obliged to do something about it.
Eckhoff concluded by sharing his vision for the future.
"I have a dream and I'm sure many people in Norway have the same dream and this is to be the ultimate destination for data centers," concludes Eckhoff.