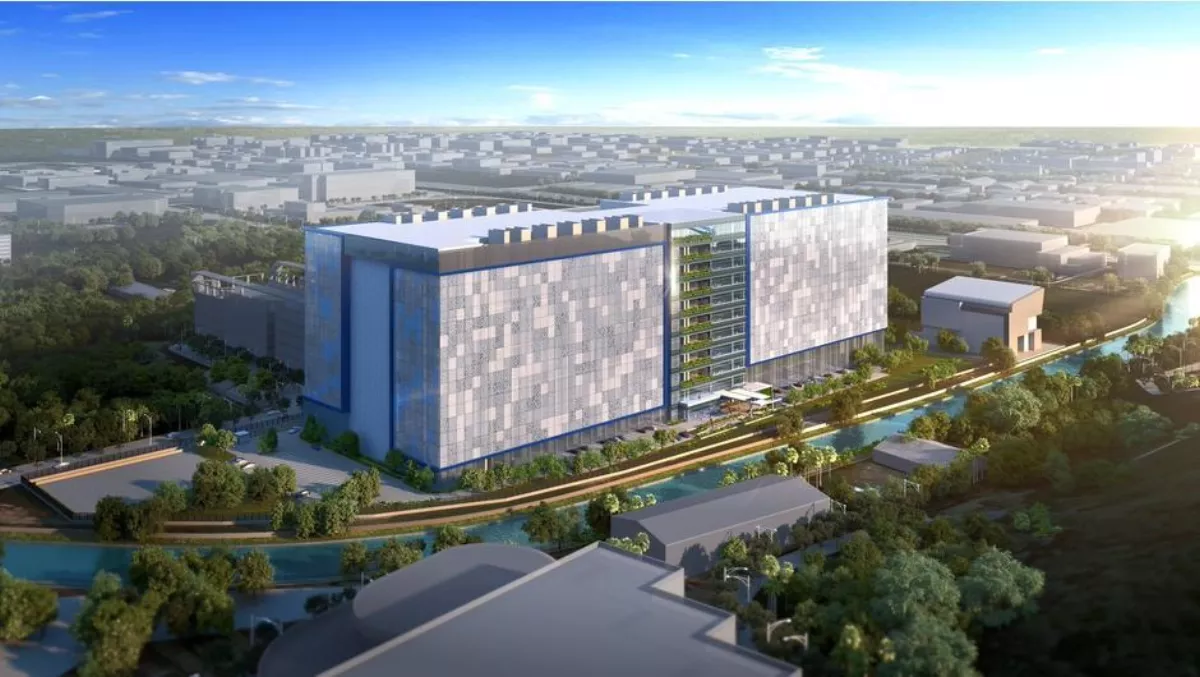 Facebook to launch first data center in Asia – a S$1.4b colossus
Thu, 6th Sep 2018
FYI, this story is more than a year old
By Ashton Young, Editor
It seemed only a matter of time before it happened and now Facebook has confirmed it.
The social media giant will be pouring approximately S$1.4 billion into the construction of its first data center in Asia, a 170,000 square metre 11 story behemoth located in Singapore. To put that in perspective, Singtel's seven-story DC West is currently one of the biggest operating data centers in Singapore with a floor space of just 52,000 square metres.
Specifically, the hyperscale data center will be situated at Tanjong Kling in the west of Singapore, formerly deemed Data Center Park. As already alluded to, when complete it will be the largest data center in Singapore by a large margin.
Facebook Infrastructure Data Centers vice president Thomas Furlong spoke at a press event on Thursday about the new facility that will 'create thousands of construction jobs' in the short to mid-term and 'hundreds of operators' spanning from logistics staff to network maintenance in the long-term.
Facebook expects the data center to be in operation by 2022, but stressed that this would only be the first phase with more construction to continue, with Furlong admitting 'it's going to take a while.'
When fully fitted out the facility will boast a capacity of 150MW. From 2022 when it goes operational the data center will be evolving in 30MW phases.
Earlier this year Facebook announced a collaboration with Nortek to develop a 'hyper-efficient' liquid cooling system named StatePoint. This will be the first Facebook data center to employ this technology that purports to minimize water and power consumption, with a 20 percent reduction in peak water usage.
It's no secret that Singapore is not exactly abundant of land, hence why the only option for many new ventures is to go up. Highlighting this, the Singapore government introduced an initiative to encourage high-rise data centers (with a 20-storey goal) and ease the issue of land scarcity. Facebook's 11 stories is just over halfway there, but is still a step in the right direction nonetheless.
While this represents Facebook's first data center in Asia, the company is currently leasing space from Digital Realty's data center in Jurong East. It will be interesting to see how things play out there in years to come as there was no talk or mention about what will transpire.
Facebook decided to opt with Singapore as its first Asia base because of its location as a regional hub – in addition to the profusion of talent and fiber connectivity.
Trade and Industry minister Chan Chun Sing attended the press event and deemed Facebook's announcement a 'significant milestone' for Singapore as it strengthens its connections outside the range of air, land, and sea.