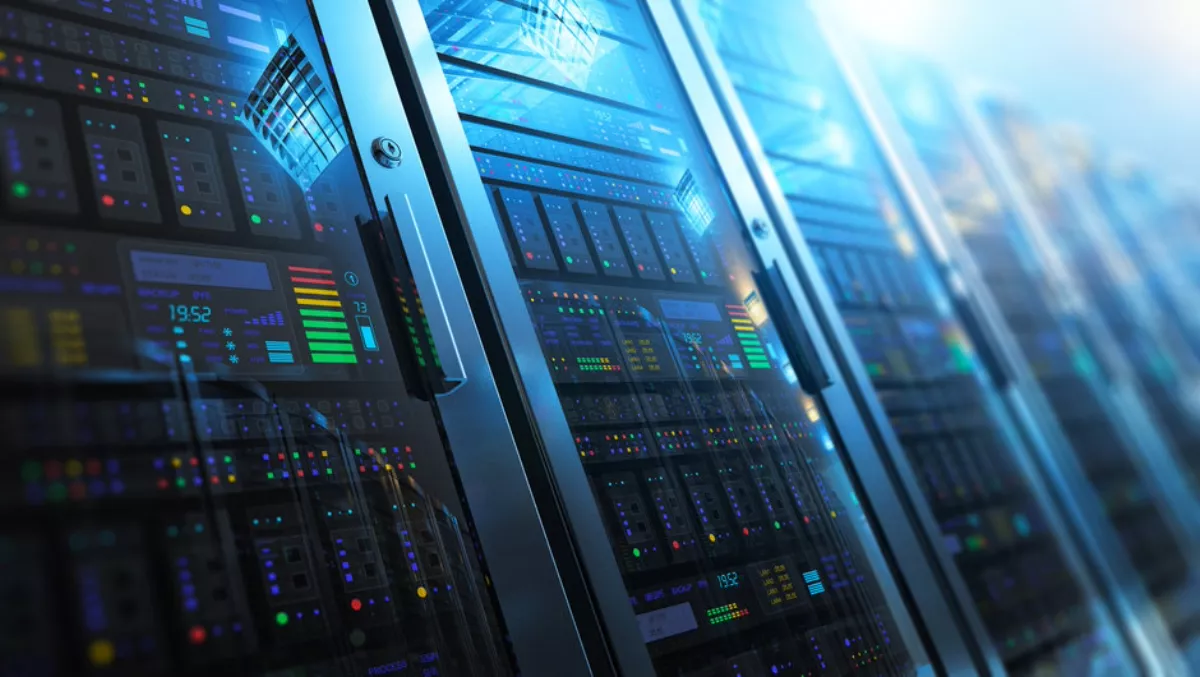 Expert shares what the future data centre will look like
Fri, 25th Jan 2019
FYI, this story is more than a year old
It's been a busy year for the Australian data center market – with acquisitions and growth dominating the industry. It's no wonder why.
Data Center consumption is on the rise globally and is widely regarded as the key to scalable, cohesive business operations in today's digital economy.
Regardless of where you are on your data center journey, there's no doubt this year will be filled with more growth, and more innovation than before.
Here's what IT professionals can expect from the world of data centers, colocation, cloud and connectivity.
1. Data Center cooling techniques will start to be more varied
High-density chip designs and ever-increasing rack densities will require ongoing innovation in cooling technologies that only the data center industry can provide.
By the time they are made public, many of what some consider "state-of-the-art" approaches are already outmoded and ineffective. According to Gartner, heat management techniques that were once highly touted – free cooling in particular – are waning in popularity and hype.
Rather than try to keep up with the rapid pace of innovation (and the capital investment that often goes along with it), enterprises increasingly will choose to rely on data center providers with deep experience and expertise in advanced cooling design capabilities to meet higher demand, including what is needed to stay ahead of the technology curve and minimise associated costs.
Considering that approximately 40 per cent of all energy used by the typical data center is for cooling, getting cooling costs down in these environments is critical.
2. Private proximity will drive the next generation of applications
In 2019, Gartner says organisations will turn their attention to finding ways to reduce latency and improve network efficiencies as part of their goals of becoming Zero-Latency Enterprises. As such, "private proximity" to underlying data and core cloud resources – not just edge "on ramps" – will become an increasingly important consideration.
A 2018 survey from Enterprise management Associates (EMA) found that over a third of network managers prioritised software-defined data center and private cloud architectures last year. Expect this trend to continue in 2019 as well.
3. Multi-cloud migration will become more prevalent
Moving large workloads among clouds or executing efficient multi-cloud strategies can be daunting.
This is especially true at the two extremes of the organisational scale spectrum – with both large, geographically-distributed and smaller organisations lacking adequate IT resources and cloud expertise.
According to Gartner "End-user organisations are increasingly adopting multi-cloud strategies." Enterprises in 2019 will lean even more heavily on the experience of data center providers who lead in hybrid and multi-cloud provisioning to ensure operational and economic excellence.
4. Hybrid cloud will come of age
Cloud users fall into two camps: those who launched their businesses in the cloud and those who have moved some of their on-premises resources to public clouds in the last few years. Yet, by 2020, over 80 per cent of all enterprise workloads may be in the cloud.
Regardless of where their journey began, most organisations in 2019 will realise that not everything belongs in the cloud.
Achieving a proper mix of on-premises and cloud-resident workloads and infrastructure are important to ensure optimal workplace performance and operational efficiency.
This helps to explain why the IT hardware market remains robust even as cloud computing continue to grow in popularity. By 2020, an estimated 22 percent of all enterprise workloads will be in hybrid cloud environments.
5. Everything will revolve around the edge
According to Gartner, "As the volume and velocity of data increases, so too does the inefficiency of streaming all this information to a cloud or data center for processing.
In the last 12 months, we've seen organisations far and wide are working hard to decentralise compute power and place it closer to the point where data is generated. And this is a trend not going anywhere.
Between 2018 and 2022, Gartner predicts the percentage of all data processed outside of a traditional centralised hub to go from 10 to 50 per cent.