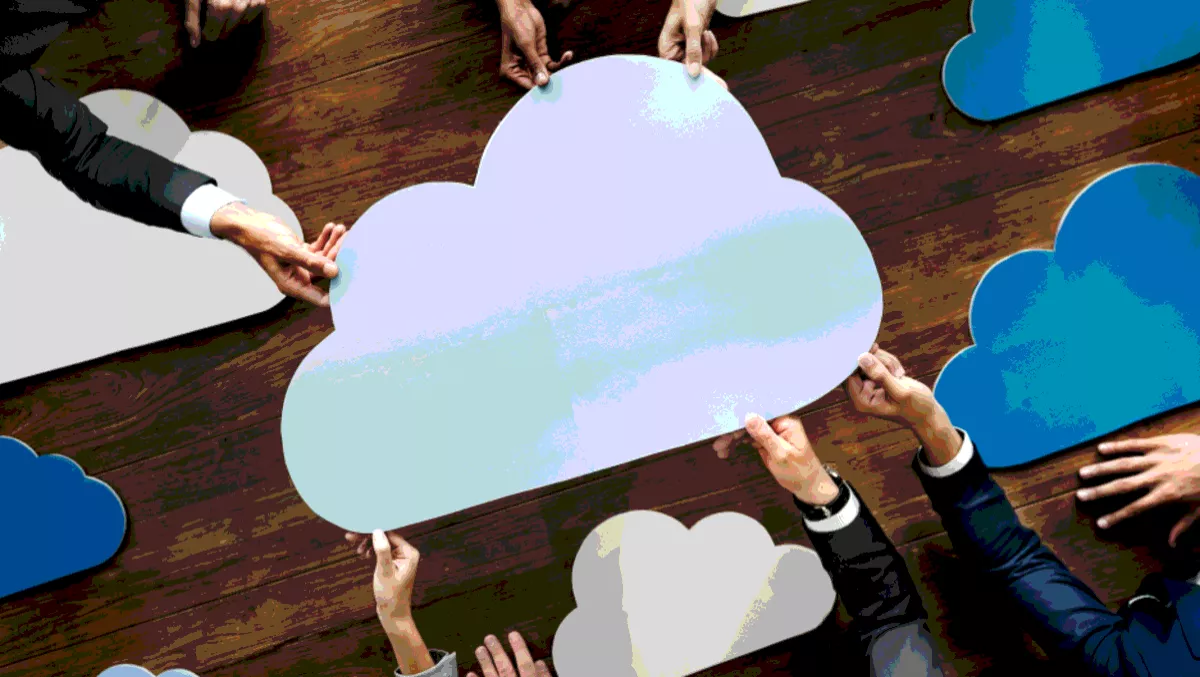 Expert panel: Overcoming barriers of multi-cloud & realising its benefits
With more and more organisations turning to cloud solutions for data storage and security, difficult decisions need to be made by IT leaders as to what solutions are best.
However, this encompasses more than just which provider to choose – it's also about knowing which combination of cloud technology will suit your company. Multi-cloud solutions allow for different types of cloud – including a range of public, private and hybrid options – to be implemented alongside each other, offering the benefits of each.
In this article, five IT experts offer advice to organisations about the reasons to adopt multi-cloud, and what to look for when choosing a solution.
Cloudian CEO Michael Tso
"The multi-cloud offers great benefits for organisations that can derive the greatest value from each platform. At the same time, it also poses new challenges to eliminate barriers for data and cloud storage management.
To maximise the benefits and overcome the challenges, organisations need a scale-out storage solution that bridges both on-premises and cloud environments, letting users store and manage data in both private and public clouds around the globe as a single, unified storage pool for files and objects. That way, users can store, protect and search data from one management screen, no matter where the data physically resides."
Cloudhouse CEO - CTO Mat Clothier
"Not all applications are cloud-ready, and migration from legacy operating systems can be challenging. Often written specifically for the system they run on and unsupported by the likes of Azure, AWS and Citrix Cloud, IT teams are left with the headache of addressing how to get from A to B.
And the problem doesn't end there – once you've made it off-premises, your applications still might not be compatible across clouds; the free movement of workloads, as per their individual requirements, is where the real value lies. Whereas previously this situation often called for a complete re-write of non-cloud-native apps, IT teams can now save time, money and effort through the use of compatibility containers that provide 'lift and shift' portability to, from and even any way between multiple clouds."
Tintri VP systems engineering - field CTO Mark Young
"Most organisations already employ different cloud ecosystems, depending on the use case. But using different platforms at the same time doesn't constitute a successful multi-cloud strategy. A good strategy enables IT teams to achieve full 'cloud-flexibility' and get the best possible solution for every scenario.
Some of those scenarios are best served running on a local cloud architecture, like VDI, DevOps or databases. In those instances, it is critical to ensure they are underpinned by a powerful and modern cloud storage architecture that is fast, easy to manage, integrates well with hypervisors and is ready for automation. By covering this key part of the multi-cloud strategy, businesses will be able to reap the full benefits of the private cloud element of their multi-cloud strategy."
Zerto tech evangelist Gijsbert Janssen van Doorn
"Indeed, organisations today want the freedom to move to, from and between any combination of clouds, including the big guys like Azure, AWS and IBM Cloud, as well as the hundreds of smaller local cloud service providers. However, using software and tools that are not purpose-built for multi-cloud scenarios can result in an incredibly frustrating time suck; completely negating the benefits multi-cloud can offer.
To adopt a true multi-cloud strategy effectively, organisations need to approach the process, not by trying to force legacy tools to work in their new environments, but by adopting new solutions that are built with the future in mind – a future where the majority of businesses are leveraging more than one cloud platform to move workloads freely as they see fit for their business, while also fully protecting them."
Six Degrees cloud services director James Henigan
"For me, 'multi-cloud' is just another variation of the 'hybrid cloud' model - it can include on-premises, private and public cloud locations with, in some cases, businesses making use of multiple external providers in each of these buckets. The challenge with this approach however, can be variances in supplier and vendor management as well as inconsistencies in operational and commercial processes.
Organisations can of course reduce the headache of working in multiple cloud environments by investing in a range of solutions from one 'umbrella' supplier, such as a managed service provider (MSP). An MSP can offer a variety of expert services for on-premises IT, private cloud and public cloud from all of the major suppliers, while facilitating consistent billing and support processes.
We have seen an explosion of multi-cloud procurement from early adopters who bought theoretical best-of-breed from different suppliers, only to find challenges with managing such services. Customer feedback is consequently suggesting that organisations want multi-cloud and best-of-breed, but from a single supplier, which is exactly what an MSP can provide."