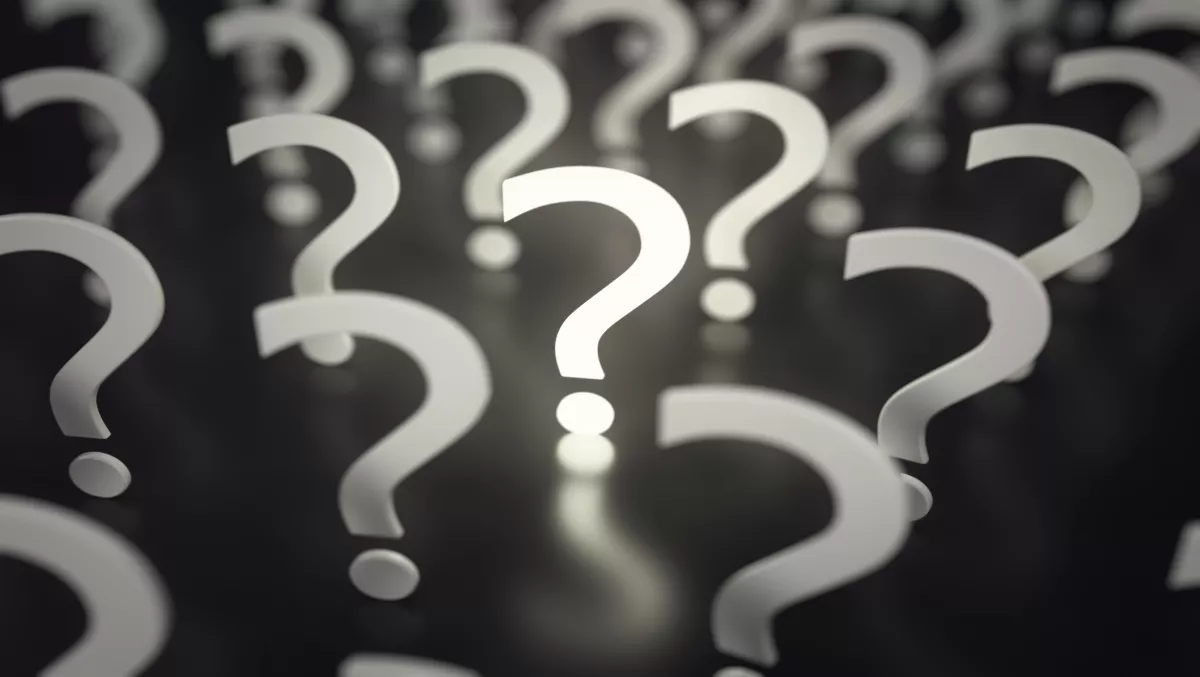 Expert opinion: The changing way enterprises are managing their data
FYI, this story is more than a year old
In today's increasingly digital world, data has become the lifeblood of the enterprise. It's critical to the well-being, development and future of any organisation… And its volume continues to grow exponentially, with IDC predicting that world data levels will reach 180 zetabytes by 2025.
Unsurprisingly, this growth coincides with storage requirements increasing by more than 40% a year, according to The Enterprise Strategy Group.
But in this cloud era, is there even such a thing as 'storage' any more?
For years, there was a drought of innovation when it came to how data was backed up, stored and managed. With the rapid adoption of virtualisation and a surge in big data, enterprises struggled to access, retrieve and recover all their data using legacy systems. The traditional definition of 'storage' no longer matched the needs of today's enterprises. Then, along came cloud... Opening up a world of possibilities!
The cloud has redefined 'storage', moving it beyond the legacy capabilities of a clunky digital version of a filing cabinet. It has enabled organisations to simplify the management of data backup and recovery.
Cloud data management has transformed the backup, storage and recovery market into a value creating function. All data is securely managed and orchestrated across both private and public clouds whilst delivering a range of functions including backup, archival, compliance, search, analytics and copy data management in a single, scalable, run anywhere platform.
In a nutshell, 'storage' is no longer just storage. Whereas legacy systems were similar to a vault, with everything of value secured and locked away inside, now everything in the vault has a productive purpose and is copied somewhere else, making it instantly accessible and recoverable should something like ransomware break the lock.
With threats such as ransomware on the increase, what role does data management play?
With data growing at a phenomenal rate, it is under attack more than ever. At any given moment access to data can be compromised through things like system failure, power outages or - even worse - cybercrime such as ransomware.
Nowadays, the ransomware threat is hard to avoid. Its growth can be attributed to the ever-increasing volume of valuable data being stored digitally. As the list of ransomware victims gets longer and longer, businesses in every sector are being affected in what is quickly becoming an epidemic. The WannaCry cyber attack on the NHS earlier this year proved that the criminals behind ransomware do not discriminate- everyone is a potential target and it's a matter of 'when' rather than 'if'.
Given our current cyber crime landscape and the exponential surge in data breaches, it's no longer enough to simply work on preventing the inevitable attacks- enterprises need to be one step ahead with validated systems that can be quickly and easily restored so you can avoid paying the ransom and have the ability to return to business as usual in record time.
Backup is no longer just an insurance policy, it's critical. Having an effective solution in place can be the difference between ransomware being a costly, time-consuming disaster for your business or a minor inconvenience.
Whilst no combination of security measures will totally defend from a ransomware attack, enterprises can address the problem with an approach that integrates security and data protection. As well as making life as difficult as possible for attackers, enterprises need to ensure that they have access to their data if an attack is successfully carried out.
The increasing use of multi-cloud environments
Over the last decade or so, cloud has emerged as a clear leader when it comes to storing and managing data. And now, enterprises are beginning to realise the potential benefits of using different clouds for different purposes or adopting a multi-cloud approach.
In fact, nowadays enterprises are using different clouds for different purposes, whether it's public, private or a mixture of both.
By blending public and private clouds within their business strategy, organisations are with flexibility and scalability. Having more than one cloud provider can decrease deployment times and increase cost effectiveness.
But in order to take full advantage of this hybrid environment, organisations need a cloud data management solution that will support and automate the movement of data across all cloud ecosystems.