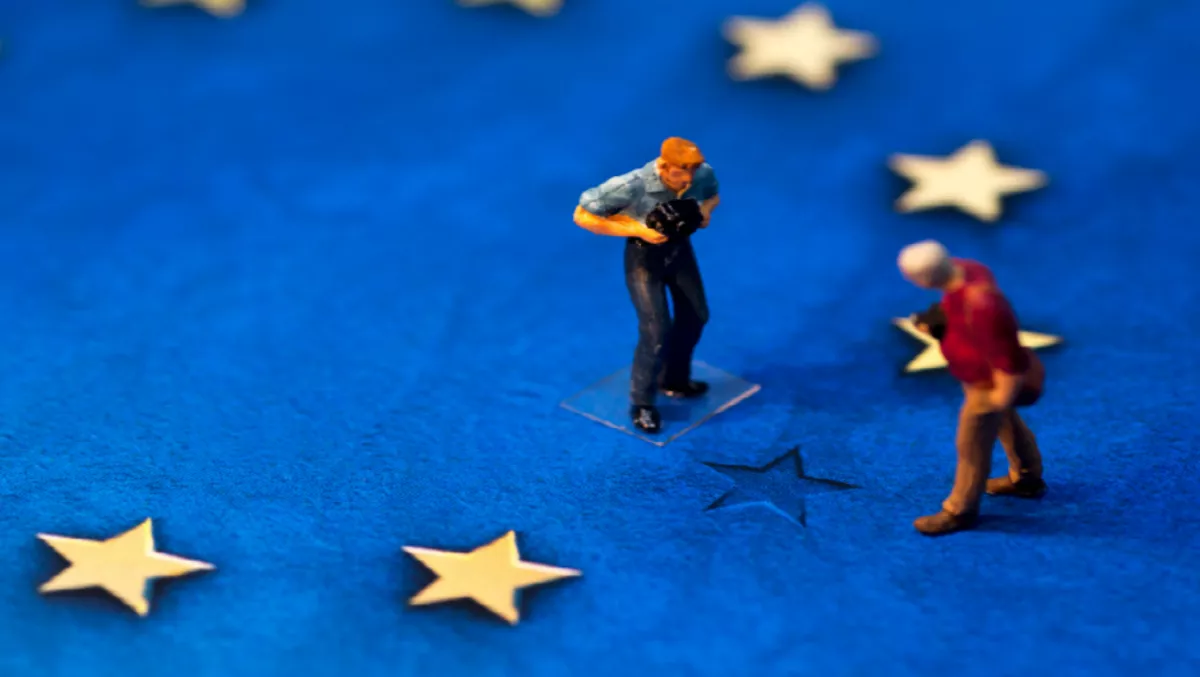 Exclusive: What does the IT industry think of Brexit?
FYI, this story is more than a year old
Brexit.
Undoubtedly one of the most used phrases in recent times – perhaps even more than 'digital transformation' – that has seen an endless amount of toing and froing with seemingly no one knowing what is to eventuate.
A result of everyone being kept in the dark is financial uncertainty, as there is no definite answer to how businesses will operate in a post-Brexit world - both inside the UK and out.
To gain an understanding of how Brexit will impact the EU's IT industry, we spoke with executives from some of the major IT companies with interests in the region.
CyrusOne Europe president Tesh Durvasula
"As a recent import from the US, I find myself looking on with a mixture of fascination and frustration. Fascination because we are in the midst of a truly 'once in a generation' moment in UK political history. Frustration because as the regional leader of a business with significant ambitions for expansion in Europe, the picture is no clearer today than it was yesterday.
"Brexit or no Brexit, the explosion of technologies including AI, IoT and machine learning continues to gather pace. Forthright decision-making and investment in infrastructure is required to fully realise the potential of these technologies. The political wranglings between the EU and the UK should be nothing more than an addendum to this issue, but the lack of a clear path is increasingly becoming a roadblock. We cannot ignore what is happening in parliament, but I fear it is becoming an excuse for inertia at a time where momentum is required.
Zerto technology evangelist Steve Blow
"Brexit has the potential to have a significant impact on IT operations next year, and people will start to understand how the UK's decision to leave the EU will impact where they can run their IT infrastructure, and therefore data center investment decisions across both the UK and EU.
"From an organisation's perspective, businesses may find themselves with a new requirement to move things to, from or between different data centers, in order to ensure their data falls in the right regions for regulatory purposes. And a key to minimising the disruption this could bring is having the right mobility tools in place."
Leaseweb UK Ltd. Managing director Eltjo Hofstee
"We don't necessarily have any better of an idea about what Brexit will look like now than we did a year ago, but one thing that is certain is that it will bring an increase in operational complexity.
"From a practical stand point, Brexit with or without a deal will put limitations and constraints on logistics. Equipment and parts for data centers are likely be slower to import from the EU than pre-Brexit, putting strain on companies and customers who work in the ever-evolving world of IT. Providers should plan for customs to be backlogged and have a surplus of stock to ensure UK customers can get what they need.
"A post-Brexit world is also likely to help fuel an even bigger rise in the use of cloud architecture. From a data regulation and location perspective, the flexibility of cloud can allow for rapid adaptability in uncertain times, while mitigating the financial risk associated with long-term physical investment or expensive migrations.