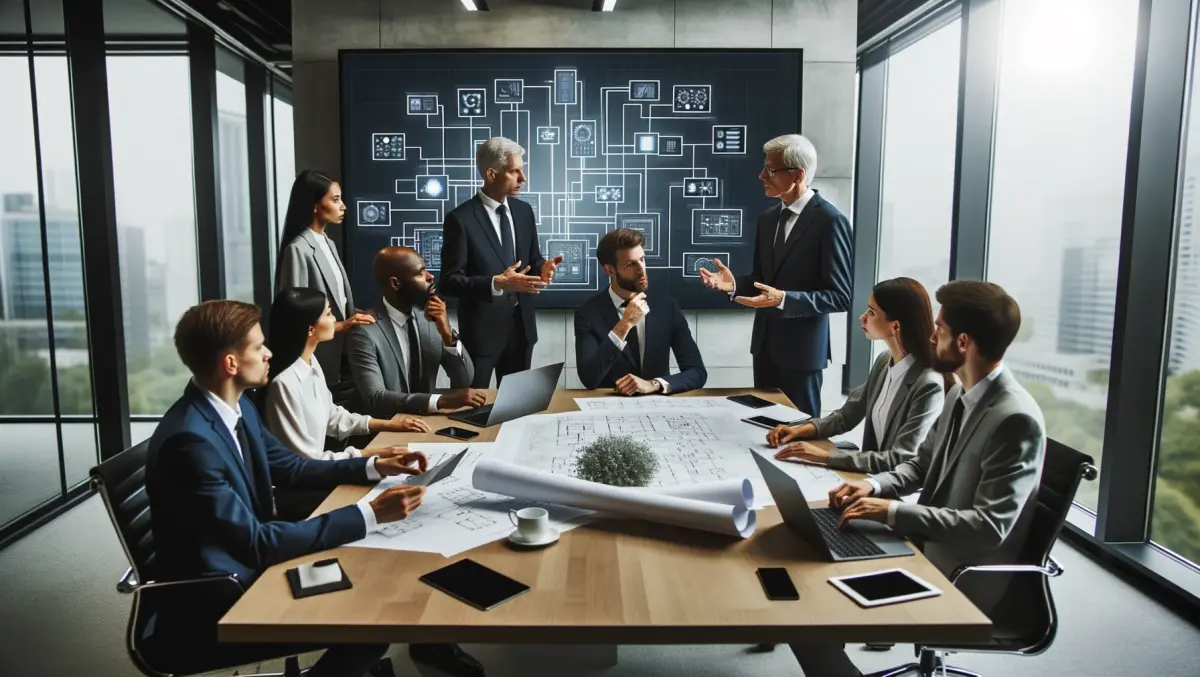 Exclusive: Vertiv exec says it's not just hype, the edge is going to be big
Recently I had the opportunity to speak with Vertiv Asia channel business senior director Daniel Sim to discuss one of today's most talked about topics – edge computing.
Sim was able to share insights into how Vertiv defines the edge, the impact he believes it will have on the data center industry, and the findings from Vertiv's recent analysis where the company determined four main archetypes for edge computing to guide decisions regarding infrastructure to support edge applications.
To highlight all the hype surrounding the edge, Grand Valley Research has forecast a huge compound annual growth rate (CAGR) of 41 percent by 2025.
Sim says the key advantage to having data centers on the edge is reduced latency as more mission-critical data is generated and consumed. Another mind-boggling stat for you to illustrate Sim's thoughts – Cisco projects global IP traffic to almost triple by 2021, reaching 3.3 zetabytes with more than 23 billion connected devices.
"This goes to show the gravity and extent that data will be generated by the huge number of devices that we are now using. As such, many companies are realizing the value of having an edge IT strategy in their organization. Not only will this allow them to serve their customers better and faster, but they will also have the ability to gain insights into their data at a faster pace, to improve and revolutionise their business," says Sim.
"From our perspective, we believe key infrastructures in edge computing spaces need to be efficient, scalable, and highly responsive. This will allow managers to reduce costs without introducing additional risk in their small spaces, either through the technologies they use and how they deploy them.
Sim says edge computing has the potential to reshape the network architectures we've lived with for the last 20 years. It is growing fast and existing infrastructure will have to adapt to support this growth.
"As early as now, and even in the next couple of years, we are seeing the emergence of so-called Gen 4 data centers that will complement the growth of edge computing technology. The Gen 4 data center holistically and harmoniously integrates edge and core, elevating these new architectures beyond simple distributed networks," says Sim.
According to Sim, this is happening with innovative architectures delivering near real-time capacity in scalable, economical modules that leverage optimized thermal solutions, high-density power supplies, lithium-ion batteries, and advanced power distribution units.
"Advanced monitoring and management technologies pull it all together, allowing hundreds or even thousands of distributed IT nodes to operate in concert to reduce latency and up-front costs, increase utilization rates, remove complexity, and allow organizations to add network-connected IT capacity when and where they need it," Sim says.
In terms of investment for the future, there is no doubt where Vertiv is placing its bets.
"Vertiv already started with the initial phase of research, which is to define technology requirements for each archetype to help accelerate edge deployments and ensure local infrastructure provides the security, speed, and availability a particular application requires," says Sim.
"Following this research, we have solutions that are uniquely designed to support the different edge computing archetypes we have earlier identified. Our solutions encompass power protection, thermal management, IT and edge infrastructure solutions, as well as monitoring.
Sim says the key features of these new solutions are all about scalability, rapid deployment, efficiency, and flexibility.
"Our IT and edge solutions such as the SmartCabinet and SmartRow are quickly becoming an ideal solution for many businesses across all industries, particularly ideal because of its low footprint and powerful features," says Sim.
"We have had many customers, from banks, healthcare facilities, schools and even automotive manufacturers realize the competitive advantage of having an edge solution in place.
And finally, the research. Sim says the primary goal of the analysis was to help companies involved with edge data centers and hubs to understand the needs of the digital ecosystem by identifying the characteristics and requirements of the top edge use cases.
"Recognizing commonalities of the archetypes is a step toward providing an optimized infrastructure. We believe these four archetypes represent an important first step in defining the infrastructure needed to support the future of edge computing," says Sim.
The four archetypes determined by Vertiv are below:
Data Intensive
This includes use cases where the amount of data makes it impractical to transfer over the network directly to the cloud or from the cloud to point-of-use due to data volume, cost or bandwidth issues. Examples include smart cities, smart factories, smart homes/buildings, high-definition content distribution, high-performance computing, restricted connectivity, virtual reality, and oil and gas digitization.
The most widely used example is high-definition content delivery, where major content providers such as Amazon and Netflix actively partner with colocation providers to expand delivery networks to bring data-intensive streaming video closer to users to reduce costs and latency.
Human-Latency Sensitive
This archetype includes use cases where services are optimized for human consumption, and it is all about speed.
Delayed data delivery negatively impacts a user's technology experience, potentially reducing a retailer's sales and profitability. Use cases include smart retail, augmented reality, website optimization, and natural language processing.
Machine-to-Machine Latency Sensitive
Speed also is the defining characteristic of this archetype, which includes the arbitrage market, smart grid, smart security, real-time analytics, low-latency content distribution, and defense force simulation.
Because machines are able to process data much faster than humans, the consequences for slow delivery are higher than in the Human-Latency Archetype. For example, delays in commodities and stock trading, where prices fluctuate within fractions of a second, may turn potential gains into losses.
Life Critical
This archetype encompasses use cases that directly impact human health and safety. Consequently, speed and reliability are vital.
Use cases include smart transportation, digital health, connected/autonomous cars, autonomous robots, and drones. Autonomous vehicles, for example, must have updated data to operate safely, as is the case with drones that may be used for eCommerce and package delivery.